Amanda Seyfried calls out the importance of intimacy coordinators in Hollywood
Although she was able to navigate her early years in the spotlight "unscathed," actor Amanda Seyfried calls out the importance of intimacy coordinators in Hollywood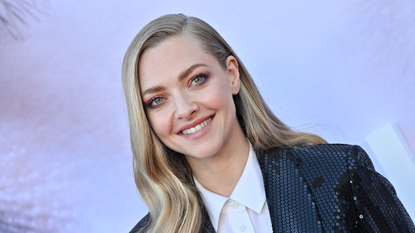 (Image credit: Axelle/Bauer-Griffin / Contributor)
Although intimacy coordinators, and professional sex scene advisors, are now pretty common across movie and TV sets, there was a time such a job didn't exist… and actor Amanda Seyfried remembers very well what it felt like to come up in Hollywood in that era.
Amanda spoke up about the topic in a new interview with Porter (opens in new tab), pegged to her Emmy nod for her portrayal of Elizabeth Holmes, the disgraced Theranos founder, on The Dropout.
Although acknowledging that, after two decades in the industry, she feels "pretty unscathed," Amanda did express her consternation when analyzing her public upbringing and work ethic in the light of the #MeToo era.
"Being 19, walking around without my underwear on – like, are you kidding me? How did I let that happen?," she said to the outlet. "Oh, I know why: I was 19 and I didn't want to upset anybody, and I wanted to keep my job. That's why."
Although the 36-year-old actor has revealed how life in the spotlight has lead to terrifying panic attacks and mental health issues that she's explored while in therapy for years, Amanda also got candid about her current status in the industry.
"There's a respect level that I have never felt so fully around me," she said in the cover story. "It has nothing to do with any level of fame or recognition or critical acclaim. Whatever it is, it's not because of Mank, it's not because of The Dropout, it's not about having seen my movies. I'm respected because I'm 36 years old and I know who the fuck I am."
That exciting confidence makes itself apparent in Amanda's feelings towards her career in particular.
"Nothing can crush me completely, when it comes to work," she explained. "I'm uncrushable! Not one thing can crush my life, unless it has to do with my family."
That being said, the actor does admit that she recently lost out on playing Glinda in the upcoming film adaptation of Wicked (Ariana Grande got the part), a turn of events that hurt her.
"It was devastating," she said. "It wasn't for any other reason that I really felt like it was right [for me]. But that doesn't take away from my confidence at all. Obviously, being a parent changes your perspective on things, but it's not just that. It's finally coming to the point of, it's OK to be proud of your work. It's OK to be proud, it's OK to have confidence – it's actually really important."
Speaking of parenthood: Amanda and husband Thomas Sadoski, a fellow actor, are parents to 5-year-old Nina and almost 2-year-old Thomas, who once made a cute surprise appearance during interview that fans of the couple still talk about today.
Anna Rahmanan is a New York-based writer and editor who covers culture, entertainment, food, fashion and travel news. Anna's words have appeared on Time Out New York, the Huffington Post, Fortune, Forbes, Us Weekly, Bon Appetit and Brooklyn Magazine, among other outlets.