Alex Jones says emotional goodbye to Matt Baker on their final The One Show together before her maternity leave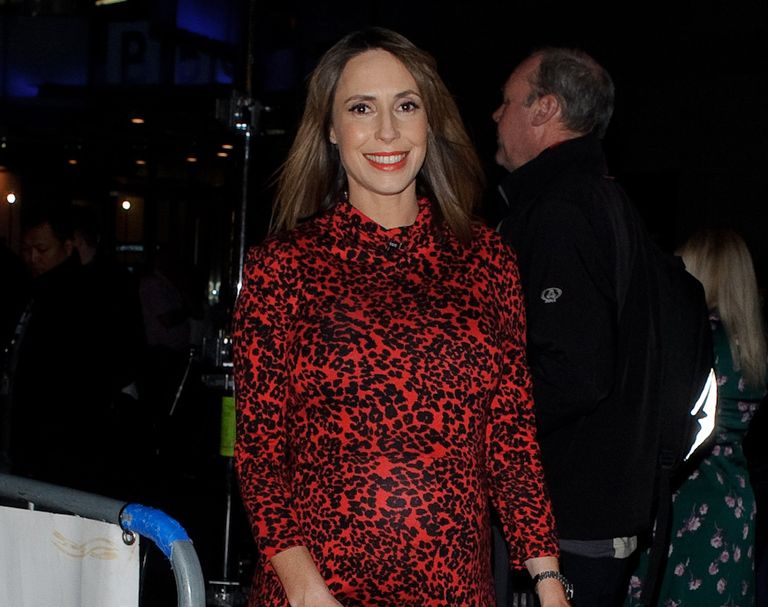 (Image credit: GC Images)
The One Show presenter Alex Jones said an emotional goodbye to her co-host Matt Baker yesterday, in her penultimate episode before beginning her maternity leave.
She'll be welcoming her second baby with husband Charlie Thomson very soon, and will be returning to the BBC One show in the autumn.
But before then, it was a sad farewell for now to Matt, with Alex admitting "it does feel weird" to be leaving the show for a few months.
MORE:Alex Jones admits she is 'terrified' about the birth of her second baby
As she and Matt addressed their last episode together for a while, she said, "It's going to be odd, yes, but it'll be quick. I'll be back in the autumn. Keep the seat warm!"
Matt then replied, "It goes without saying, I'll miss you", but it seems his comment only made Alex more emotional.
Welling up, she said in response, "Oh don't, I'm going to cry!", before putting her hands to her face.
Later on that same day, Alex posted a message on her Instagram account, alongside a photo of herself, Matt, and Emma Thompson, one of her final guests on the show.
She wrote, 'And that's my penultimate show before the bubba done, my last one with Matthew 😢 . It feels so weird to be saying goodbye, but it's only temporary, the Autumn will come round soon enough. I'll miss the team and lovely viewers but I'm looking forward to being just mama for a little while.'
Alex will be properly saying goodbye to the programme this evening, on her final episode. Thursday was her last show with Matt, as he does not present on Fridays.
A whole host of other presenters will be stepping up to cover Alex during her maternity leave, including Emma Willis, Stacey Dooley, Angela Scanlon and Mel Giedroyc.
The date for Alex's return to The One Show hasn't been revealed yet, but we're sure that for now, the soon-to-be mum-of-two is simply looking forward to welcoming her new arrival!