Alesha Dixon reveals the important life-changing lesson her mum taught her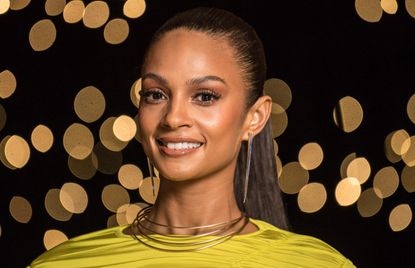 Singer, writer and Britain's Got Talent judge, Alesha Dixon, 39, has just released her first children's book about a mixed-race girl who's a secret superhero – and we've got a feeling it's going to be inspiring young people all across the country.
And while the story might be aimed at helping the younger generation, the star recently shared with us some wisdom that we can certainly relate to ourselves.
Speaking to Woman & Home exclusively for our May issue, the former Strictly Come Dancing judgerevealed that her most important life lesson came from a literary hero of her own - with a little help from her mum, too.
"What I've learnt is to be in the now", she told us. "It's something my mum has always said to me, and when I read a book called The Power of Now by Eckhart Tolle (opens in new tab), I realised just how important it is."
Refreshingly honest, Alesha admitted that her overactive mind can sometimes keep her awake at night. She said, "I'm a very deep thinker and I find it very hard to switch off at night, so I usually have to put on an episode of Friends or listen to some music before bed."
It's not just us then!
But it seems the multi-talented star has found a happy balance between life and work. "Success now is waking up in the morning and being comfortable in my own skin. You can go to a job that pays well, but if you're not happy in yourself, or if you're not grateful for what you have, it means nothing."
MORE: The one product Alesha Dixon says you should cut from your beauty routine
Alesha is due to return to the Britain's Got Talent judging panel this Saturday (14 April), and she also shared a bit of insight into her relationship with her fellow co-stars.
On the subject of her favourite judge she admitted: "Amanda [Holden] and I have a very strong female friendship now – we've really got each other's backs and that's lovely – but believe it or not, I'd have to say it's Simon [Cowell]. He's very naughty and genuinely cracks me up."
Lightning Girl (opens in new tab)by Alesha Dixon (opens in new tab) is out now. Read the full interview with Alesha in the May 2018 issue of Woman & Home, on sale now.
Natalie Whittle is a British journalist specialising in celebrity content in the women's lifestyle sector. She previously held the role of Celebrity Director at Woman & Home and has also worked at Prima, Red & Good Housekeeping.