Should you consolidate your pension? Everything you need to know before making your decision
Pension consolidation can make it easier to manage your fund and ensure you have sufficient retirement income—but is it right for you?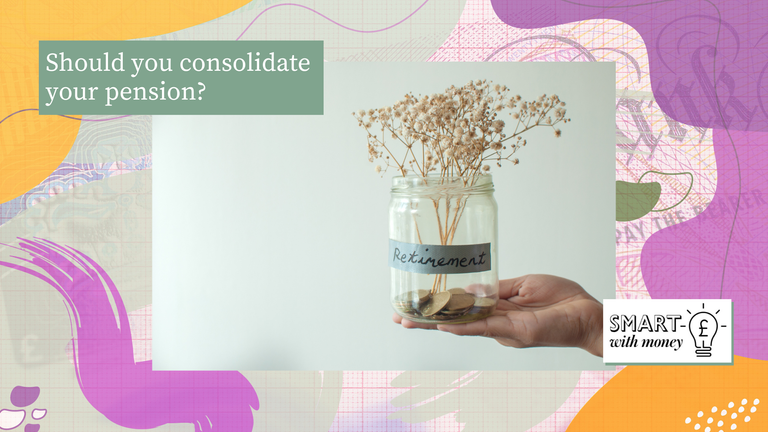 (Image credit: Getty)
When planning for your financial future, there can be a lot of information to evaluate. Pension consolidation may help you manage that, and your fund. Here's how to check if it's the best move for you or not.
If you've had several jobs throughout your career, then the chances are you've accumulated a number of small pension pots over the years. The average 55-year-old is likely to have had an average of seven jobs throughout their working lives, according to distance learning provider Open Study College.
When saving for a comfortable retirement, it's important to understand how much money you have now in order to make any adjustments to your savings. That can be hard to do with many different pots, and that's where pension consolidation can come in.
There are a number of benefits to bringing all your pension pots together, but also some important considerations.
If you're thinking about pension consolidation or not sure if it's for you, then here is what you need to know.
Why should you consolidate your pensions?
Pension consolidation is simply the sweeping together of all your individual pensions into one neat and tidy plan. You can choose a completely new provider or you could move your money into an existing scheme. Over a third of adults in the UK say they have moved some or all their pensions together this way, according to investment firm Aegon.
"Bringing your pots together can really give you control over your retirement decision-making as you have a much better idea of what you have," says Helen Morrissey, senior pensions and retirement analyst at investment firm Hargreaves Lansdown.
"Another obvious benefit is that you'll also have less paperwork if you only have one provider, and it is easier to keep track of your pension savings," she adds.
According to the Association of British Insurers (ABI), around 1.6 million savers have lost track of their old pension to the tune of £19.4bn.
Ed Monk, associate director, personal investing, at Fidelity International adds that pension savers are also likely to get a wider choice of investments if they consolidate their pensions.
Why pension consolidation may not be right for you
According to Aegon, 58% of us have never combined our pensions—the main reasons holding us back are 'not wanting all eggs in one basket' and 'not knowing the benefits'. While we have outlined some of those benefits, it's important to understand when pooling your pots is not the best option.
Some pensions come with really valuable benefits such as guaranteed annuity rates, preferential income or growth rates or protected pension ages, which would be lost if you transferred out.
"Defined benefit pensions, for example, offer a promised level of income based on your earnings and it rarely makes sense to transfer them", says Morrissey. "Any transfer value you are offered likely undervalues your pension and while there may be some circumstances—such as serious ill health—where you might consider it, it should be approached with extreme caution".
You also need to keep an eye on the costs. Pensions don't come for free and for each pot you hold, you will have to pay a provider to manage that money for you, which comes out as a percentage of your investments. While it makes sense to think that the fewer pots you have the fewer providers you need to pay, you need to watch out for exit fees when transferring your money. You also need to make sure that the provider you will be combining your pensions with is not more expensive than your current provider.
Consolidating my pensions: a check-list
Check your pension and track down your old pension schemes, using the government's pension tracing service
Get all your pension paperwork in one place and work out which former employers schemes you might have been enrolled in as well as any personal pensions you have
Know the type of pension scheme you have, the fees you are paying and where you are invested
Make sure, before you transfer, you will not lose any valuable benefits and know if there is an exit fee to pay. It might be worth speaking with an adviser first to ensure it is the right move for you. Find one at unbiased.co.uk
Understand the fees and investments of any new scheme you are moving your money into and how they compare to your old schemes
Check your state pension entitlement to see how much you can expect in retirement
Now you know the combined total of your likely personal, workplace and state pension, use an online calculator to work out whether your retirement savings are on track and what you need to do to achieve the desired target
Review your spending to see if you are able to up your current contributions
Look at your current workplace scheme and see if your employer will match any raised contributions you make