Meet the remarkable European royals inspiring women everywhere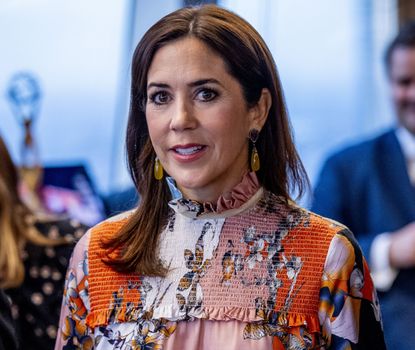 Love Catherine and Meghan? Discover more inspiring royal role models from around the world...
In honour of today's International Women's Day, we're taking a look at some of the royal women who are doing inspiring and incredible work around the world.
When it comes to royal role models, the Duchess of Cambridge and the Duchess of Sussex are certainly inspiring - but they're not the only princesses inspiring women around the world. Across Europe, there are a host of other royal ladies who are doing brilliant work on social causes and with charities.
There are remarkable royal women from Thailand to Spain, whether they're stylish Instagram stars or human rights activists. Click through to discover our new icons.
Princess Mary of Denmark
Mary is an Australian who met Frederik, Crown Prince of Denmark, in a pub in Sydney in 2000 (not the classic fairytale meeting, and we like it all the more for that). She sits at the helm of the Mary Foundation, an organisation that works to prevent childhood bullying, domestic violence and loneliness.
Princess Mary was also made patron of the United Nation's Population Fund, to help support the agency in promoting maternal health and "safer motherhood" in 150 developing nations.
Recently, she also followed in Meghan Markle's footsteps, addressing the United Nations General Assembly at a conference focusing on the health rights of women and girls affected by conflict.
Queen Maxima of the Netherlands
After marrying into the Dutch royal family in 2002, Queen Maxima has taken part in a huge range of charitable endeavours. She has been honorary chair of the Money Wise platform since 2010, focusing on the financial education of children and young people, and has also been an open supporter of gay rights for years now.
Queen Letizia of Spain
Former TV journalist Letizia Ortiz Rocasolano married Felipe, then Prince of Asturias, in 2004. When the prince's father abdicated in 2014, the couple became King and Queen of Spain. Their two princess daughters, Sofia and Leonor, are the first and second in line for the throne. Though she's clearly got brains as well as style, Queen Letizia, like our very own Duchess of Cambridge, has become known for her wardrobe. She's usually seen in chic, streamlined knee-length dresses, and when it comes to formal events she's the master of the elegant, flawless gown. Browse our Queen Letizia style file (opens in new tab) for more of her looks. But of course, she's also headed up some majorly important royal work too. In her work she focuses on issues such as education and children's rights - much like our own Kate Middleton.
Princess Ameerah Al-Taweel of Saudi Arabia
Saudi Arabian Ameerah Al-Taweel divorced from Prince Alwaleed Bin Talal in 2013, but has remained in the public eye as a campaigner for the rights of women in the Middle East. In the past, she has been at the helm of a fight to lift the ban on women driving in Saudi Arabia, where female drivers have previously been punished with 150 lashes. She's said to be one of the most influential Arab women in the world.
Princess Sirivannavari Nariratana of Thailand
The only daughter of Crown Prince Maha Vajralongkorn and Sujarinee Vivacharawongse of Thailand, 28-year-old Sirivannavari has often been seen front row at Paris Fashion Week's most prestigious shows: Chanel, Christian Dior and Balmain. As a fashion designer herself, she's even shown her own collections in Paris twice. The princess also has another highly impressive skill up her sleeve: she represented Thailand in badminton in 2005 at the South East Asian Games, winning a gold medal. In fact, she's even had a badminton tournament named after her! She's also an accomplished horse-rider - what can't she do?
Princess Mabel of Orange-Nassau
When Princess Mabel married into the Dutch royal family in 2004, she was already a human rights activist - and her career has only blossomed from there. She later became the CEO of the Elders, an organisation founded by Nelson Mandela to find solutions to the environmental crisis, poverty and war. Today she's the chair of Girls Not Brides, an organisation that fights to end child marriage, and is an advisor to several non-profits, including the Malala Fund. As princesses go, this one is a better role model than any Disney heroine.