Is Pieces of a Woman based on a true story?
The new Netflix drama has got us all asking the same question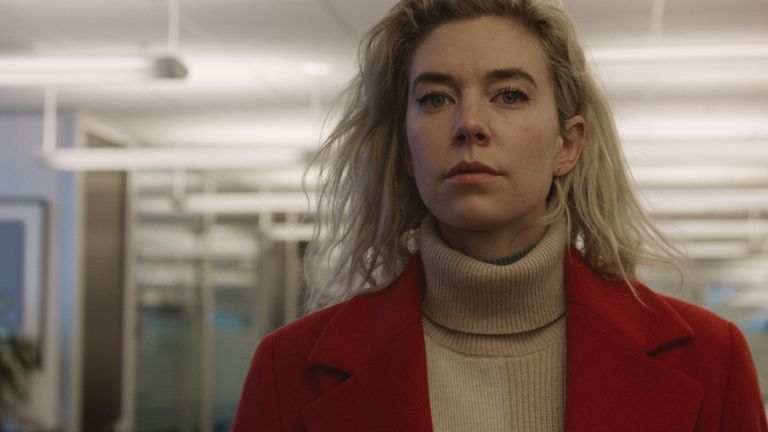 (Image credit: Netflix)
The new Netflix drama will have you reaching for your eye cream because this tearjerker is bound to induce puffy eyes as the film focuses on a gut-wrenchingly sad topic.
Pieces of a Woman was released on Netflix just last week but already the film has been trending on Netflix and has reached the top 10 list on the site. 
The film stars Vanessa Kirby (The Crown's Princess Margaret) and Shia La Boeuf (Star of Transformers and Peanut Butter Falcon) in lead roles as a couple who grapple with the traumatic birth of their first child and deal with the fallout from the life-changing event. 
But the film has left viewers with one big question: 
Is this based on a true story?
Be warned, there are spoilers ahead about the film Pieces of a Woman. 
If the events in Pieces of a Woman seem hyper-realistic and grounded in realism, it's because this story is sadly based on real events.
Hungarian filmmaker and director of this movie, Kornél Mundruczó, unfortunately went through a similar experience with his partner, and screenwriter of Pieces of a Woman, Kata Wéber. 
The couple sadly suffered from a miscarriage years before, and used their grief as inspiration for this film that explores the loss of a child. 
Weber told AnOther in an interview: "Motherhood is a taboo, female emotions are a taboo … we lost our baby during pregnancy, but at the same time we don't talk about it. Even inside that relationship, it was a taboo. The movie was about breaking out of the silence."
Weber went on to explain that using this experience for her writing became a form of therapy for her that help her regain her sense of self and bodily autonomy, following her miscarriage. Weber states: "I felt that my body had been taken away from me because there were all of these people around [expressing their opinions on the miscarriage]. My body wasn't mine. I had to regain it back through writing, which was like therapy for me."
This Martin Scorcese produced movie has also received Oscar buzz from viewers who are celebrating Vanessa Kirby's moving performance as a grieving mother in the film.
Charlotte O'Sullivan writes in the Evening Standard: "Vanessa Kirby's work in this intimate and scaldingly raw domestic drama rightly won her the best actress prize in Venice. She's also tipped for the same at the Oscars."
Similarly, Kevin Meher wrote for The Times a review that is titled: "Pieces of a Woman review — crown Vanessa Kirby with an Oscar."