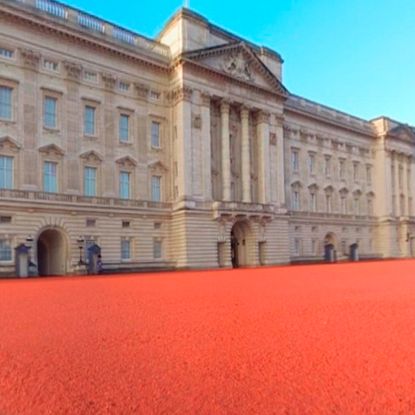 Take a virtual tour inside Buckingham Palace
Ever wondered what the inside on Buckingham Palace looks like? Now you can, thanks to a new collaboration between Google Expeditions and The Royal Collection Trust.
Today, panoramic footage of Buckingham Palace launched, allowing anyone with a tablet or smartphone to roam through the Queen's residence. The tour starts by the Grand Staircase and takes you through 19 rooms, including the Throne Room and Picture Gallery. Users can learn the history of the palace and how the State rooms are used by the Queen today.
In many segments, users are guided by members of palace staff Tony Johnstone-Burt, the Queen's Master of the Household, and Anna Reynolds, Curator of Paintings. Whilst the Queen herself hasn't taken the tour as she is still residing at Sandringham, it's said that she's given it her seal of approval.
The image were show just last week by 16 Google Jump cameras. The tour is one of more than 150 Google Expeditions, which have previously gone to Japan's Mount Fuji, the Borneo rainforest and the moon.
See for yourself - watch The Buckingham Palace Expedition video (opens in new tab) on the YouTube app on your smartphone.
Click through for more images from the Buckingham Palace tour...
Inside Buckingham Palace
The Picture Gallery
Inside Buckingham Palace
The Throne Room
Inside Buckingham Palace
The Green Drawing Room
Inside Buckingham Palace
The White Drawing Room
Inside Buckingham Palace
To the left of the fireplace in the White Drawing Room is a secret door leading to the Queen's private apartments. Curator of Paintings Anna Reynolds is part of the virtual tour, along with fellow staff member Tony Johnstone-Burt.
Inside Buckingham Palace
The 360° tour shows the entirety of the 47-metre Picture Gallery.
Inside Buckingham Palace
The room where a harpist entertained guests at The Duke and Duchess of Cambridge's wedding in 2011.
Isa Jaward is a journalist from London who has written for the likes of Time Out, The Guardian and Music Week.