How to watch The Handmaid's Tale season 5 online from anywhere in the world
You might well be wondering how to watch The Handmaid's Tale season 5 as it's finally back, promising even more emotional moments for June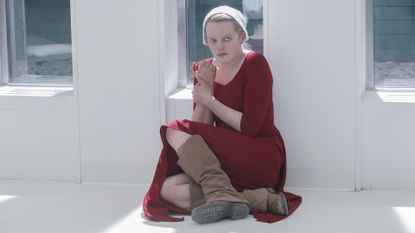 (Image credit: Hulu)
How to watch The Handmaid's Tale might be the question on your minds as one of the most anticipated shows of fall landed on September 14 on Hulu in the United States.
With a new trailer hinting at season 5 storyline, fans of the show can't help but wonder what will happen to June in the new episodes.
Last summer, season 4 ended in the wake of the pretty satisfactory murder of Commander Fred Waterford (Joseph Fiennes) by June Osborne (Elisabeth Moss) alongside a number of women who were wronged by Fred and the totalitarian government he created.
June, referred to as Offred, was also finally able to escape Gilead: an incredibly satisfactory turn of events after years of watching her struggle inside the state and trying to reach Canada.
In the first two episodes of the fifth season, Morning and Ballet, scheduled to drop on Hulu on September 14, we expect the storyline to develop further, specifically presenting how June will try and take down Gilead once and for all.
In total, The Handmaid's Tale season 5 will feature 10 episodes. The season finale will air on November 9.
How to watch The Handmaid's Tale season 5 in the US
The Handmaid's Tale season 5 dropped on Hulu for American audiences on September 14, 2022. The first two episodes will be available on the platform this week and one new one will drop every Wednesday following.
You can also catch up on the hit show's drama, tears and tension on Hulu by streaming seasons 1 through 4.
Already a subscriber? Go ahead and start watching the show. If not, you can sign up for Hulu for as little as $5.99 a month here (opens in new tab).
You can also get a free trial for one month (opens in new tab) before you sign-up to see if Hulu's right for you. But if you're abroad when The Handmaid's Tale season 5 airs then sadly you won't be able to watch the show as you normally would at home, thanks to regional restrictions. However, luckily there's an easy solution and you can use a VPN to continue watching this hit drama. This is a handy bit of software that changes your IP address so that you can access on-demand content or live TV just as if you were at home.
Our sister site, TechRadar, has tested all of the major VPN services and they rate ExpressVPN (opens in new tab)as the absolute best. They say, "It's compatible with all of your devices, supports most streaming services, and ranks amongst the fastest. You can even install it on devices like an Amazon Fire TV Stick, Apple TV, Xbox, and PlayStation. So for a one-stop-shop, you can't go wrong with Express."
If you've never installed a VPN before, don't worry, it's quick and easy. Just follow these three steps:
Download and install the VPN following ExpressVPN (opens in new tab)'s easy-to-follow instructions (ExpressVPN comes with a 30-day money back guarantee (opens in new tab) and if you click here you can get 49% off and 3 months free (opens in new tab), too.)
Once you've installed your VPN, open the app and select your server location as anywhere in the UK
With your VPN installed and server location set to the US, you can now watch The Haindmaid's Tale season 5 as you would at home.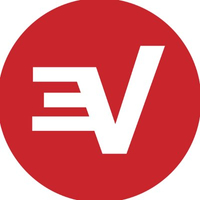 (opens in new tab)
ExpressVPN service | Get 49% off and 3 months FREE (opens in new tab)
The absolute best VPN service, compatible with all of your devices, supports most streaming services and ranks amongst the fastest.
Getting a VPN is 100% risk free with ExpressVPN thanks to their 30-day money back guarantee.
VPN Disclaimer: We test and review VPN services in the context of legal recreational uses. For example: accessing a service from another country (subject to the terms and conditions of that service); protecting your online security and strengthening your online privacy when abroad. We do not support or condone the illegal or malicious use of VPN services. Consuming pirated content that is paid-for is neither endorsed nor approved by Future Publishing.
How to watch The Handmaid's Tale season 5 in the UK
In the UK, Channel 4 is the home of The Handmaid's Tale however no official announcement has been made yet about when season 5 will debut on the channel. However, when The Handmaid's Tale season 4 launched last year, it landed first in the US in April 2021, the series then made its way on to Channel 4 in June. If The Handmaid's Tale season 5 ends up following this pattern then it could be that fans will just have to be patient for a few months more before they see Offred return.
What is The Handmaid's Tale about?
The American dystopian TV series The Handmaid's Tale is based on an eponymous 1985 novel by Canadian author Margaret Atwood, who published an equally gripping sequel more than 30 years later, The Testaments, which has also fed into the TV adaptation.
The plot is scary in its directness and connection to reality: following the Second American Civil War, a new totalitarian society turns fertile women (the Handmaids) into child-bearing slaves.
There are some key differences when it comes to The Handmaid's Tale book vs show—the adaptation is an extension of the original storyline—but the show's dystopian future is just as terrifying. Both the book and show follow Offred, so-named because, in the world of totalitarian Gilead, formerly America, she is the property 'of Fred', Commander Fred.
With fertility rates at an all-time low, fertile women who are "dishonorable" in the eyes of the state are "Fallen Women" in Gilead. Now known as Handmaids, are now assigned as to the homes of high-ranking couples—usually Commanders and their wives—and forced to bear children on their behalf.
If this isn't horrifying enough, society is arranged more generally into a strict system of classes, with freedoms dictated by the ruling class.
What do we know about The Handmaid's Tale season 5?
The trailer for The Handmaid's Tale season 5 debuted to much fanfare a few weeks ago and audience members were able to gather some information about the next few episodes through the clip.
Fred was obviously a big shot in Gilead and, considering that season 5 might be the final one of the series, we expect his death to have many repercussions, as proven by the trailer.
The clip kicks off with the last scenes from the previous season. "He was a monster," June is heard saying about Fred to her husband Luke (O-T Fagbenle). "He took away our country. I killed him and I loved it so much."
A few seconds later, the trailer highlights Fred's widow's reaction to his murder: fans should expect her to figure out the person responsible for it, a fact that did not seem to scare June herself. "I want her to know it was me," she says in the video.
Perhaps most shockingly, viewers learn that June and Luke are actually gearing up to get back into Gilead to find their daughter Hannah.
The 2-minute trailer ends with June in prayer, asking God to protect their children, hoping they'd "do better than we did."
Which cast members are returning to The Handmaid's Tale season 5?
Five seasons in, fans have been introduced and have said goodbye to a variety of characters. Of course, Elisabeth is set to return as the show's protagonist, June. She'll be joined by Ann Dowd as the petrifying Aunt Lydia, Madeline Brewer as Janine, another handmaid, Samira Wiley as June's BFF Moira and Yvonne Strahovski as June's nemesis Serena Waterford.
You can also expect to see more of O-T Fagbenle as Luke, June's real-world husband, Max Minghella as Nick and Bradley Whitford as Commander Lawrence.
One major character won't be making a comeback, though: Emily Malek, played by Alexis Bledel (the actor opted to leave the show before season 5).
Although Fred won't be alive throughout the course of the season, we do expect Joseph to reprise his role in a series of flashbacks.
Now you know how to watch The Handmaid's Tale season 5, there's plenty of time to immerse yourself in this unmissable drama again this fall.
The first two episodes of The Handmaid's Tale season 5 are available to watch on Hulu now.
Anna Rahmanan is a New York-based writer and editor who covers culture, entertainment, food, fashion and travel news. Anna's words have appeared on Time Out New York, the Huffington Post, Fortune, Forbes, Us Weekly, Bon Appetit and Brooklyn Magazine, among other outlets.