Chrissy Teigan speaks out about the dark side of the modeling world
The former model has opened up the harsh conditions of the industry in a candid Instagram post.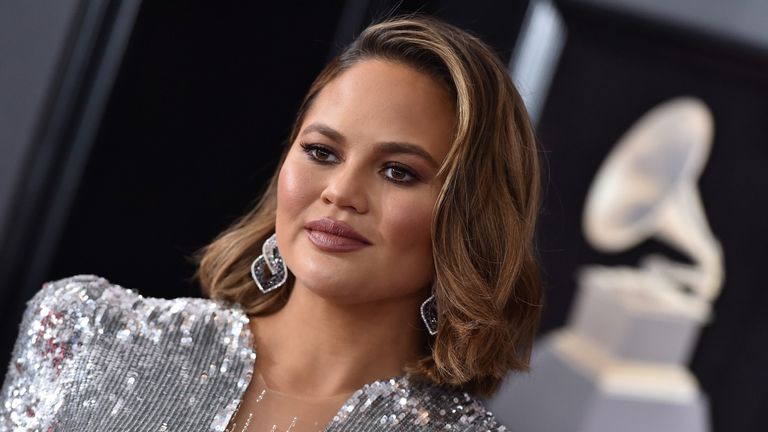 (Image credit: (Photo by Axelle/Bauer-Griffin/FilmMagic))
By Emma Dooney
Chrissy Teigan revealed the problematic side of the modeling industry in a recent Instagram post. 
The former Sports Illustrated model shared throwback photos of her catwalk days with her 33.9 million followers, detailing the grim reality behind the glamorous images. 
In the lengthy caption, she talks about the long hours, meager wages, and cramped conditions that shaped her experience working at Miami Fashion Week in 2010. 
"I'd wait 5/6 hours sitting on the floor of the Mondrian to be seen," she said. Chrissy would be paid just $200 for an entire show, which was further reduced by agency fees. 
Surviving in one of the most expensive U.S. cities on such a low income wasn't easy for her as a young model. Chrissy became extremely frugal, ordering surplus food at restaurants after shows to take home because the "fashion show money would disappear with agency fees." 
Her living situation was also far from fancy. "Sleeping in a two-bedroom at the Flamingo with 5 other girls, memories!" she wrote. 
It isn't the first time Chrissy has opened up about her difficult start in the modeling world. 
More from woman&home:
In 2019, the cookbook author told Vanity Fair that she didn't even have a bank account or credit card during her few years of working as a model. She said she subsisted on fast food because she couldn't afford to feed herself properly.
"I knew exactly how much it was with tax to get a McDouble and fries." 
Despite the challenging conditions, Chrissy looks back on the early stages of her modeling career with fondness. She joked that she saw herself as an inferior version to one of the world's most iconic supermodels as she strutted down the runway. "C-class Naomi Campbell coming throughhhhhh!!!!!!"