Breonna Taylor's mother vows she will 'continue to fight' for justice one year after her daughter's death
Breonna Taylor's mother has opened up about her commitment to finding justice for her daughter after she was fatally killed in a botched police raid last year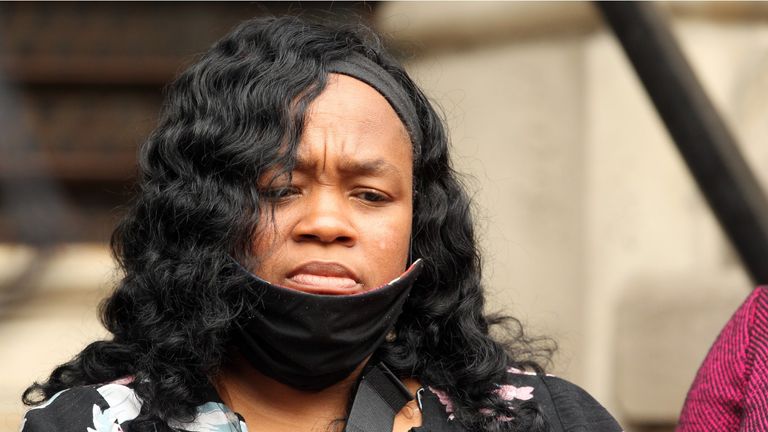 (Image credit: John Sommers II/Getty Images)
By Emma Dooney
Breonna Taylor's mother has spoken out about her pursuit of justice for her daughter, as she approaches the one-year anniversary of her death.
Tamika Palmer revealed that she 'doesn't even know the difference in the days anymore' in a recent interview with Today, but vowed to continue campaigning for Taylor.
"I've had one job and it's to protect my kids. How do you not continue to fight?" she said during the emotional segment.
Taylor was fatally shot while asleep on March 13, 2020, after three white Louisville police officers barged into her apartment on a 'no-knock' search warrant. None of the three officers involved in the raid were charged for the death of the 26-year-old medical technician. The only indictment made was against Brett Hankison, for endangering Taylor's neighbors with his gunshots.
Read more from woman&home:
• Best pillow for a comfortable, pain-free night's sleep
• Best scented candles for a warm and cozy home this winter
• Best kindles for digital book lovers - we help you decide which one to buy
The lack of criminal charges caused widespread civil unrest, with many taking to the streets to protest the injustice of the incident. Taylor's death became a viral news story, with her name quickly adopted as a symbol of the racial inequality that undercuts US society.
When asked how she felt about the public outcry, Palmer replied, "Eternally grateful."
"So many people who never even met her, but they learned of her, and they came to stand for her because what happened to her wasn't right. I could never say thank you enough."
Taylor's boyfriend, Kenneth Walker, was initially charged with assault and attempted murder after he shot one of the officers who barged into the apartment. These charges were permanently dropped on Monday, a decision which Palmer called 'long overdue.'
The wrongful death of Breonna Taylor called on lawmakers to introduce Breonna's Law, which bans the no-knock warrant used in her shooting. It also tightens the protocol used when police officers conduct a search. Officers must now wear activated body cameras during searches, which must remain on for a minimum amount of time before and after the procedure.