A delicious collaboration: Laduree and Nina Ricci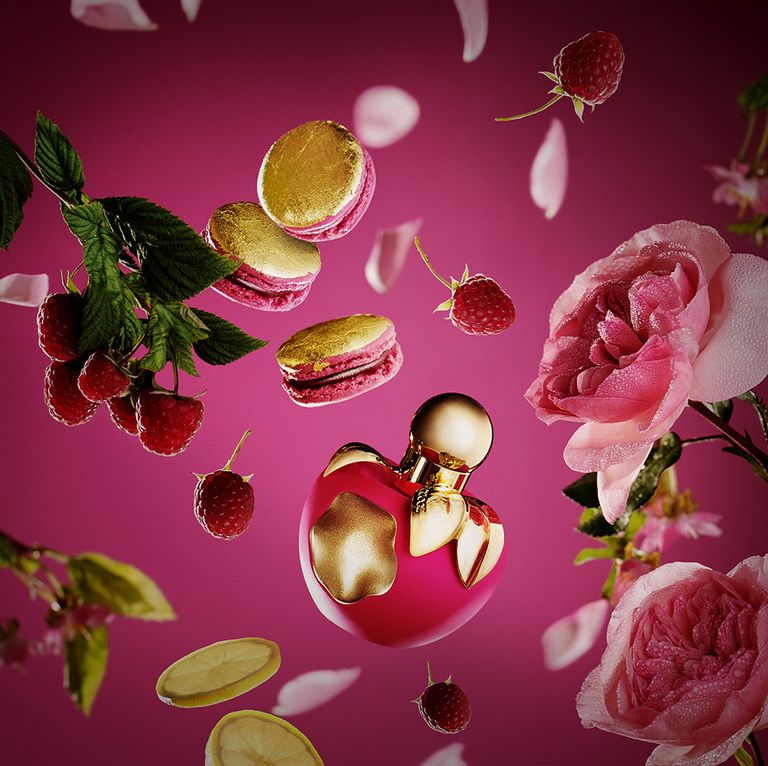 Brand new for Spring comes a magical collaboration between Laduree and Nina Ricci to create a limited edition fragrance and macaroons, both complementing each other perfectly.
Master Perfumer Olivier Cresp and the New Creations Pastry Chef, Vincent Lemains, took up the complex challenge to create a macaroon-like fragrance, or a perfume-like macaroon.
The end result is La Tentation de Nina, a fresh, fruity, floral Eau de Toilette in the signature Nina apple-shaped bottle but this time 'Nina' gave into temptation, with a bite in the apple that reveals a hint of gold.
The macaroons (above) conjure up dreams of indulgence. Each intense, shocking pink macaroon is topped with leaf of gold and filled with a raspberry jam, flavoured with lemon and rose. There is also a fabulous candle to complete this range.
Laduree La Tentation de Nina, 8 macaroons box, £16.40 and Laduree La Tentation de Nina, candle box, £47, www.laduree.com
La Tentation de Nina Eau de Parfum, £40 (50ml) through John Lewis