Are moss lawns better than grass? Experts weigh in on the surprisingly popular new trend
Grass is out, everyone, and moss is well and truly in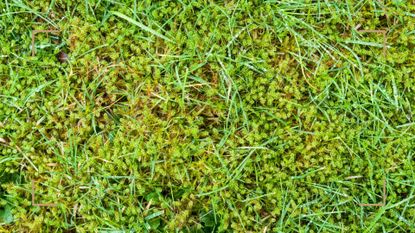 (Image credit: Getty Images | T Bradford)
woman&home newsletter
Sign up to our free daily email for the latest royal and entertainment news, interesting opinion, expert advice on styling and beauty trends, and no-nonsense guides to the health and wellness questions you want answered.
Thank you for signing up to Woman & Home. You will receive a verification email shortly.
There was a problem. Please refresh the page and try again.
Moss lawns are trending in the world of horticulture right now, but are moss lawns better than grass? We asked a panel of experts to find out just why moss is replacing grass in so many gardens.
Think you need to get rid of moss on a lawn? Think again. It's time to ask yourself whether the moss really needs to go because leaving it is no longer considered a lawn care mistake.
Oh yes, we're deadly serious. Because, while we may have been conditioned to believe that a perfectly-manicured lawn is the only way to achieve garden perfection, the rewilding movement has changed many of our preconceived garden trends and ideas of late.
Is it any wonder, then, that more and more of us are beginning to embrace the fairytale landscaping potential of a moss lawn? Especially when you consider the fact that this so-called 'trend' has actually been around in Japan for hundreds of years.
Are moss lawns better than grass?

If you have a shady lawn with acidic soil, then you will likely find that moss serves you better than grass by a long shot. That's without factoring in how often you have to mow your lawn and how long you water a lawn normally, moss is far less maintenance.
"At a basic evolutionary level, moss is quite simply much better adapted than grass to less than ideal growing conditions, so it grows more strongly and simply outcompetes the grass," explains Morris Hankinson, the founder, and managing director of Hopes Grove Nurseries Ltd.
"These poor growing conditions are usually because of poor drainage, shady conditions, or soil that is low in nutrients where grass species will struggle to get a foothold. So, if the grass won't grow and you remove the moss, then you will likely wind up with the soil in summer and mud in winter!"
Moss can keep the lawn green and soft to walk on, it can look incredibly striking (particularly in darker, shadier spots), and it creates a valuable habitat for small invertebrates, too.
Morris adds: "At least the moss is green and gives the impression of a healthy lawn from a distance, so it's pleasant enough to look at, and it's certainly soft and comfortable to walk on."
It is also important to note that even a small moss lawn can absorb more carbon than 275 mature trees, produce a lot of oxygen, and absorb air pollutants, according to The Oxygen Project's Colm Ashe.
"Moss serves as a much-needed carbon filter that can conserve water and even restore balance to the atmosphere," says Colm determinedly.
How to embrace a moss lawn
If you can't beat 'em, join 'em. There's a reason so many homeowners are embracing the beauty of a low-maintenance moss lawn nowadays.
"It's a sustainable alternative to turf that doesn't need to be mowed or fertilized," says Christopher O'Donoghue of Gardens Revived, who insists this is the ultimate budget garden idea.
If you don't have moss growing in your garden already, you can buy a moss starter kit on Amazon – or, alternatively, you can go for a walk through your local forest and collect a few samples to bring home with you. Don't worry: they will take hold pretty quickly.
"A moss lawn thrives in any climate, and won't require much watering beyond annual rainfall," says Christopher, adding that gardeners should collect rainwater and use it to hydrate their mossy lawns during dry spells (moss is not drought-tolerant).
"Just be sure to pop paving stones or stepping stones in any high-traffic areas, as it doesn't like to be walked on too much."
Are moss lawns safer for dogs?
Moss lawns tend to be safe for dogs – particularly varieties such as Irish moss – as they are non-toxic. Thanks to their unique rooting system, they can handle a fair amount of wear and tear (usually more so than grass), and a mossy lawn can provide a soft, cool surface for your dog to lie down on, too.
All that being said, moss lawns can be damaged by heavy footfall and pet waste, so it's worth weighing up the pros and cons – because dogs using the lawn as a toilet is one of the main reasons for having to deal with a yellow lawn.
Are moss lawns better for the environment
With so many of us subscribing to the dream of sustainable living, is it any wonder people are looking for an eco-friendly alternative to lawns?
Thankfully, moss lawns are exactly that, as they can absorb more carbon than 275 mature trees, produce a ton of oxygen, help to prevent soil erosion, and will provide insects, birds, and even small mammals with a wonderful habitat, too.
They also require zero mowing, which should go a small way towards saving the planet, too!
What are the disadvantages of moss lawns?
While there's a lot to be said for encouraging a moss lawn it's important to take a measured approach, because moss does have its disadvantages.
Firstly there's the fact that some moss retains a lot of moisture, meaning the ground can be hazardous. They also take a while to establish, so it's worth considering how long you're prepared to wait for a lush fairytale-style lawn.
Most mosses are not drought tolerant and tend to be a better choice for areas that receive regular rainfall. And, as mentioned already, they can be easily damaged by heavy footfall or pet waste.
Sign up to our free daily email for the latest royal and entertainment news, interesting opinion, expert advice on styling and beauty trends, and no-nonsense guides to the health and wellness questions you want answered.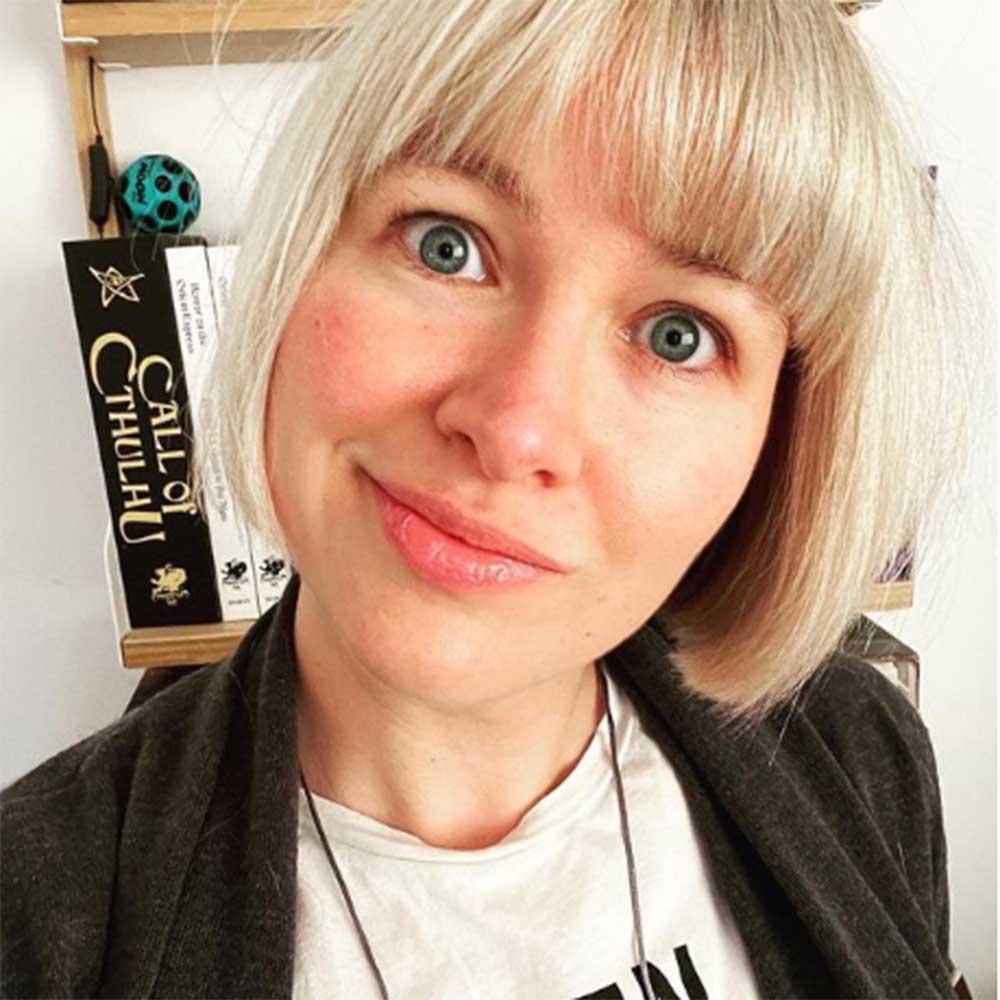 Kayleigh Dray is an experienced writer and editor within the world of digital journalism. She kicked off her career in magazines with Cosmopolitan as a news writer. Kayleigh then went on to become part of the digital editorial team at Closer, before a successful seven-year stint at Stylist, where she took command as the site's editor and editor-at-large.
Nowadays, Kayleigh can be found freelancing for a myriad of titles including Woman & Home, along with a role at Ideal Home where she waxes lyrical about her true love: gardening. She is currently giving her own backyard a woodland-inspired makeover – and there have been whispers of a vegetable plot, too.