How to help someone with burnout: 13 useful ways to help a friend, family member or partner
It can be difficult to know how to help someone with burnout. Here, a team of psychologists and therapists reveal practical steps you can take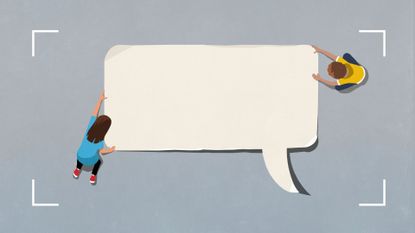 (Image credit: Getty Images)
woman&home newsletter
Sign up to our free daily email for the latest royal and entertainment news, interesting opinion, expert advice on styling and beauty trends, and no-nonsense guides to the health and wellness questions you want answered.
Thank you for signing up to Woman & Home. You will receive a verification email shortly.
There was a problem. Please refresh the page and try again.
Seeing loved ones in distress is always difficult but if you're looking to understand how to help someone with burnout, know that there are things you can do to ease their stresses.
It's easy to feel overwhelmed with responsibilities, no matter our age or occupation. Learning how to manage our stress, prioritize, and ultimately step away from what's not doable is a key part of staying mentally healthy. However, burnout is a serious condition that often needs time, patience, and sometimes outside help from therapy or counseling to overcome.
If you're watching a loved one feel constantly overwhelmed, it can be hard to know what you can do to help them learn how to recover from burnout and avoid it again in the future. To find out, we spoke to a team of therapists and psychologists, who have put together practical actions you can take to be there for someone in need.
How to help someone with burnout
1. See them face to face
If you're going to approach someone suffering from burnout, then it's important you try to see them. Not only does it show that you care about their wellbeing, but it can be easier to gauge how someone is coping than if you were to have a conversation over the phone.
"Good relationships with ourselves and others are important. Social contact is nature's remedy to stress," says Sarah Challacombe, an integrative humanistic therapist. "Talking, especially face to face, with a good listener is a fast way to calm someone's nervous system, relieving stress."
There's even research from the Yale University School of Medicine to support this. The review examined multiple studies on the subject and found that, in all cases, there was a strong link between poor social support and poor physical and psychological health. Those who did have access to "rich and functional" social networks were found to be less at risk.
2. Listen without judgement
"If someone is suffering from burnout then acknowledge how they are feeling and don't attempt to minimize their experience by saying things like 'everyone has stress', or by talking about your own experiences," says leading psychologist Dr Alison McClymont.
"Burnout is personal and whilst you may have felt similar feelings in the past, everyone's experience is individual. If they have not acknowledged they are burned out maybe you could simply share what you have seen, heard, or noticed and see how they respond. Don't be afraid to say 'I am concerned' as this can help people to open up."
If you want to know how to help someone with burnout then it's also important to be aware that burnout isn't just linked to workplace stressors. There are also many different types of burnout, including relationship burnout, so go into the conversation with an open mind and consider the other possible causes of their stress.
3. Take some of the weight off their shoulders
It can be hard for someone amid burnout, especially habitual burnout, to see a way out of their situation, so coming up with practical solutions that will directly help them deal with stress can help.
"Where possible, take some of the burden of the day-to-day from someone who is suffering from burnout," says Challacombe, who works with the Resilience Zone, a mental health support service. "If they're feeling overwhelmed, this can impact their decision-making at home and stop them from taking care of themselves."
Women, in particular, can often find themselves in the caregiver role in the household. So making sure that the load is equally shared, whether they are looking after children or elderly relatives, is crucial.
"Gender inequality is a very real issue at play in many heterosexual parenting couples," explains career coach Selina Barker, author of The Exhausted Person's Guide to Thriving in a Fast-Paced World. "The weight of this mental load on top of a demanding job can be a big contributor to burnout. Women also have far greater expectations and pressures put upon them by society to be in that primary caregiving role," she says.
Challacombe agrees, "To help, simple things such as preparing a meal that requires minimal cooking effort or sorting household chores can help to alleviate some of the day-to-day stresses that they probably find difficult to manage,"
4. Focus on helping them rest
"The National Sleep Foundation says that sleeping less than six hours each night is the best predictor of on-the-job burnout," says Kate Merrick, a UKCP psychotherapist. "Sleep promotes physical recovery and cellular healing and the recommended seven to nine hours sleep each night is vital in supporting our cognitive function, regulating our nervous systems, and for our overall wellbeing."
Those struggling with burnout, particularly burnout from work and exercise burnout, will find it difficult to rest when they are juggling various commitments and deadlines. So to help them get quality rest, you'll need to help them learn how to sleep better by allowing them time to sleep. Running errands for them at lunch while they have a nap could be useful, for instance. If sleep issues are severe, then they will need to see a specialist or consult a GP.
5. Help them set SMART goals
Reframing a task can be a really helpful tool in making something seem less overwhelming. Once your loved one feels able, it can be helpful to sit with them and offer them support in tackling what's on their mind.
"Help set daily or weekly SMART goals," says Challacombe. "This means goals that are Specific, Measurable, Achievable, Relevant, and Time-Bound. You can use chunking to break down tasks into bite-size chunks makes them less overwhelming to complete."
6. Help them set boundaries
If someone is struggling with burnout, it doesn't necessarily mean that they should quit their job or abandon a relationship. It's entirely possible to learn how to avoid burnout without quitting your job and boundary setting is a really useful tool within this that can help people protect their wellbeing.
"Have a no work email policy after a mutually agreed time with your employer," says Alejandra Sarmiento, a complex trauma specialist at The Soke. "This could be, for example, after 7 pm. A work email curfew could be extended into the weekend. This is already legally the case in some countries."
7. Suggest mental health resources
"Feeling burned out and overwhelmed can also indicate that there are bigger issues beneath the surface," says Dr Elena Touroni, a consultant psychologist and founder of The Chelsea Psychology Clinic. "In these cases, finding a therapist can help them make sense of and address the underlying factors that may be contributing. They can help your loved one get to the root of what's causing their burnout, so they can take steps to get better."
8. Check in regularly
Feeling supported is hugely important to someone who feels overwhelmed, so making sure that you check in with them regularly, even if they seem like they're managing well now, is really important.
9. Make sure they're eating well if you can
Nutrition can often fall to the wayside when you're struggling with your wellbeing, so if you have the time and facilities, offering to cook can be a really useful way of helping someone with burnout.
"A healthy and balanced diet supports our cognitive function, balances our hormones, boosts our immune systems, and regulates our mood states," says Merrick. "People suffering from burnout should try to avoid foods that are known to cause inflammation and stress such as refined sugar, processed foods, caffeine, and alcohol and instead opt for nutrient-rich foods such as omega 3, protein and complex carbohydrates."
10. Be patient and understanding
Burnout isn't something that can be fixed overnight. Sometimes, it can take weeks for people to fully recover, so don't expect your loved one to feel better overnight.
"Burnout is not something that can just go away with a long hot bath or a relaxing weekend," says trauma specialist Sarmiento. "By the time someone is feeling burned out, the roots are deeper than just being tired."
11. Suggest doing a fun activity
It goes without saying that not only can burnout itself be exhausting but recovering from it can be intense too. When learning how to help someone with burnout, it's important that you don't forget to keep doing the fun things that you would be doing otherwise.
Psychotherapist and phobia specialist, Christopher Paul Jones suggests prioritizing activities that specifically promote physical and mental wellbeing. He says, "Encouraging them to engage in exercise, relaxing hobbies, or spending time in nature is a great way to begin the process of coming back to self after struggling with burnout."
When someone is mentally struggling, it can be hard for them to schedule these types of activities. Planning or suggesting it for them can take that pressure off which means they can simply enjoy and relax.
12. Try make them laugh
This might seem like a simple or even silly suggestion but laughter truly can be the best medicine. Going through a difficult time emotionally can feel socially isolating and can make someone behave in ways they wouldn't usually, especially around those they love. Being the person who can make them laugh or take away some of the seriousness can be a big mood lifter and relief.
Jana Wu, a clinical social worker and director of cultural integration at Mountainside Treatment Center, says: "Even when it feels like the ground is slipping out from under us, find ways to laugh. It can be a funny mistake they made - acknowledge it happened, laugh and move on. You will be surprised at the positive impact laughing at yourself and with others can have on your mental wellbeing."
In between the serious conversations, an occasion lighthearted joke or story can make the world seem a little less dark and gloomy.
13. Ask open-ended questions
As well as listening, it can be a great help to ask your loved one questions which may get them started with processing their feelings. Dr Alisha Damani, a registered medical doctor and high-performance coach, says, "It can be quite daunting for someone experiencing burnout to accept that they are burning out."
She explains that as someone close to the person suffering you may be able to identify the signs of burnout quicker than they themselves can. "If you identify the signs, create a safe environment for them to share how they are feeling by asking open questions," she says. "For example, 'How are you feeling in yourself?' The initial response may be a surface-level answer as they may feel vulnerable. However, you can build on this by continuing to ask open-ended questions. For example, 'what impact is this [work/relationship/responsibility] having?'"
These questions can help with better understanding what the burnt-out person is experiencing whilst simultaneously bringing their attention to it also.
Remember to look after yourself as well
The saying goes that you can't pour from an empty cup and that's certainly the case when it comes to helping someone dealing with burnout. Even when our main priority is to help the people closest to us, it's important to take care of yourself through the process too.
You may not feel like you need to, but these are the expert tips on how (and why) you can prioritize your own wellbeing while helping someone else:
1. Don't panic if you feel unable to help
When approaching a situation where someone you love is struggling, the first question you need to ask yourself is whether you are the right person to help them. There may be many reasons for the person's burnout and although you will definitely be able to show support, there may be only so much you can do to provide solutions for their problem.
Dr Aura De Los Santos, a clinical and educational psychologist at the National Coalition on Healthcare, says that you shouldn't be distressed if you feel that you can't help someone anymore. She says, "You don't have to feel bad or stressed if your advice didn't help someone. You try to do what you can and that is important. In case you feel you can't help anymore, tell that someone to seek help from a mental health professional."
Sometimes the situation a person finds themselves in can be a lot more difficult than expected, so it may be the case that they need a little more support than you are able to offer. This doesn't mean you've failed at being there for them, it just means they need to look further for a helpful solution.
2. Set healthy boundaries
It may feel awkward or strange to think of your feelings when helping a friend or family member, but it's extremely important to protect yourself when coaching others through difficult times. Dr Aura says we need to be particularly careful about letting other people's problems overwhelm us.
"Some people don't realize that their problems are negatively affecting the other person, so set your boundaries when this happens," says Santos, stressing the importance of deal breakers in a relationship of any kind. "If you have a friend or family member who always calls you to talk about their situation, who does not give you your personal space, you have to tell them. Set guidelines for when you can and can't talk, and be honest when you can't handle something."
3. Lean on your support system too
Dealing with a burned-out friend, family member or partner can be a lot to take on and can become especially difficult when you are the only person they rely on for support.
Paul Jones stresses the importance of this. He says: "If you need some support, reach out to friends, family, or support groups to share your own feelings and concerns. Having a support system can provide emotional relief and help you gain perspective."
The key to helping others is making sure you yourself are recharged and capable, it's more than okay to prioritize your own needs and take time for self-care.
What to say to someone who is burnt out
People suffering from burnout can struggle to open up about their emotional distress. They might be embarrassed to ask for help or wonder how they found themselves in this situation. They may even resent the fact that they are struggling, so it's important that you listen to their worries or concerns first, before you offer solutions.
Here are some helpful things to say to someone suffering if you want to know how to help someone with burnout, as suggested by Alejandra Sarmiento and Dr Raj Arora , medical educator.
How are you feeling? I would really like to understand.
You are not weak. We are not designed to live feeling stressed out for long periods of time.
How can I help? - Ideally, suggest specific ways of helping someone such as doing their food shop, folding their laundry or cooking them a nutritious meal.
You are good enough. Life is not a race. It's ok to slow down.
Is there anything I can do to help you?
I don't have all the answers but I want you to know that I am always here if you need me.
Your feelings are valid - It's extremely important to let the person know what they're feeling is okay and normal.
Your health and wellbeing come before any deadlines or projects.
Sign up to our free daily email for the latest royal and entertainment news, interesting opinion, expert advice on styling and beauty trends, and no-nonsense guides to the health and wellness questions you want answered.
With five years of experience working across print and digital publications, Stacey is a journalist who specializes in writing about the latest developments in health and wellbeing. She has also previously written for Women's Health, Get The Gloss, Fit & Well, Stylist, and Natural Health magazine, covering current health trends and interviewing leading figures in the wellness space.
When she's not talking to health experts, you can probably find her hiking somewhere in the Welsh countryside or near the coast. Her favorite two ways to switch off are a Pilates class and a glass of wine with a home-cooked meal.