Study shows that walking for this amount of time each week could help treat insomnia
For insomnia sufferers, the answer could be as simple as a daily walk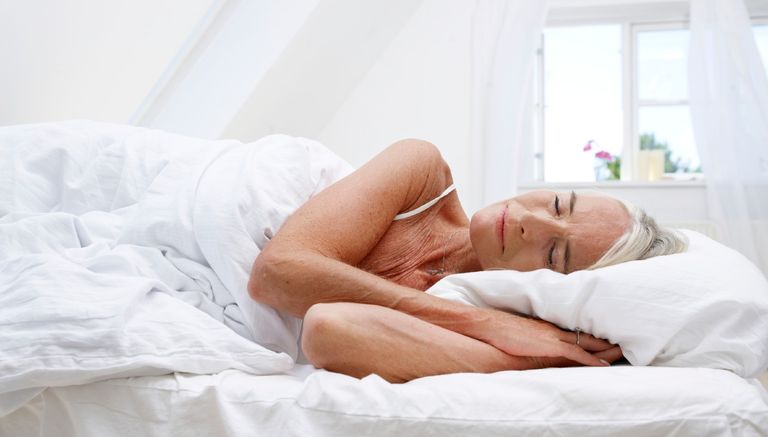 (Image credit: Jakob Helbig/Getty Images)
Restless nights can keep you from having a productive day, but according to a new study, going for daily walks could help solve your insomnia.
Struggling to fall asleep at night? You've probably searched "how to fall asleep fast" at least once. So, if none of your natural cures for insomnia, seem to be helping you catch some Zs at night, then scientists are recommending you try this simple method—go for a walk.
According to research published in the British Journal of Sports Medicine, a brisk walk for 2.5 hours per week (or running for 1 hour and 15 minutes a week) appears to help "eliminate most of the deleterious associations" of poor sleep on your risk of early death.
This ultimately means that taking a brisk walk may negate some health risks caused by poor sleep, like the increased risk for early death.
To fully understand the link between sleep, health, and risk of early death, researchers from the University of Sydney, in Australia, and University College London, in the UK, analyzed health data from over 380,000 people at an average age of 56 over the course of 11 years.
Based on their calculations, they discovered if those who have poor sleeping habits and no exercise are as much as 60% more likely to die early compared to someone who does exercise and gets proper rest. You can also increase your chances of heart disease by 70% and could have a 45% higher chance of getting cancer.
If what these findings say are true, then adding a daily walk into your schedule can quite literally lengthen your lifespan.
Our health and sleep are all interconnected, which means that getting a good night's rest combined with a healthy lifestyle can lead you to a more balanced and positive lifestyle. So, rather than continue putting up with restless nights, grab your best walking shoes and try going for a walk. It may be the difference between a good and a great night's sleep.
Rylee is a digital news writer for woman&home and My Imperfect Life. She covers everything from beauty and fashion trends to celebrity and entertainment news.