The essential rules of the Alkaline Diet - and how switching to alkaline foods could boost your health
Have you heard of the Alkaline Diet?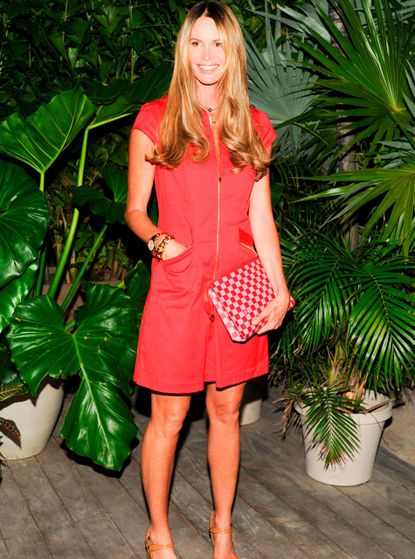 (Image credit: Rex Features (Shutterstock))
If you're looking to lose weight and feel great, why not try eating the alkaline way with the Alkaline Diet? It's safe, healthy and not too restrictive.
Her name isn't The Body for no reason, and it's not a title she's giving up anytime soon. At 55 Elle Macpherson looks absolutely incredible - toned, slim and healthy - something she attributes to the Alkaline Diet.
"I noticed changes in just two weeks," she revealed back in 2016. "I had more vitality, my skin wasn't dry, I stopped craving sugar, my mood stabilised, everything became more balanced. A welcome byproduct was losing weight around my middle.
"It's really simple. Eat vegetables, fruits and lean protein, a little bit of dark chocolate - if that's what you like - and lots of water. Nothing too extreme; it's all about balance and trying a little bit every day."
What is the Alkaline Diet?
According to the Alkaline Diet, our digestive process causes foods to become either alkaline or acidic. The acid or alkaline nature of food can be determined by its pH level (remember those litmus papers from school?). You'd be surprised at where some of the foods end up - for example lemons are actually alkaline when digested, while dairy actually becomes highly acidic!
If you suffer from a bloated stomach, feel tired or so hungry that you often eat too quickly, you could be over doing it on the acidic foods. The Alkaline Diet recommends cutting back on acid forming foods, like dairy, wheat and meat, and embracing healthier, more alkaline foods like vegetables and whole grains. Tipping your body towards a more alkaline state can help with weight, mood, digestive and skin problems.
Make the swap
Swapping acid-heavy foods (such as processed snacks or red meat) for a high-alkaline, nutritious vegetarian fare that's easier on the digestive system. "The ideal alkaline to acid ratio is 2:1," says Dr Stephan Domenig, author of The Alkaline Cure. "Meaning every portion of acidic food on your plate should be paired with twice the amount of alkaline food. "It's not just the type of food that you eat but also the quality of food that has a significant impact on your health. "Eat from the land around you. Food always has a great nutritional value when it comes from the land and sea near your home. "Also pick food for each season. Foot at optimum ripeness contain the maximum amount of nutrients. This is especially true of fruit."
Eating The Alkaline Way
Alkaline heavy foods will get the body back in balance. Eating all three food groups (carbohydrates, proteins and fats) in their 'cleanest and most natural form' is vital for health and wellbeing. Although acidic foods aren't completely off-limits, each meal should be at least 80% alkaline. Alkaline foods are also packed with essential minerals, such as calcium, magnesium, potassium, iron and phosphorus. Without them, the body struggles to stay in tip-top condition.
What To Eat on the Alkaline Diet
Some high alkaline foods may surprise you. Citrus fruit such as lemons and limes are actually PH-heavy, even though they may taste very acidic, because of the enzymes produced to break them down. Broccoli and cauliflower are also naturally alkalising. Other alkaline foods include dates, figs, fennel, artichoke, asparagus, beetroot, kale, spinach and watercress. Avoid acidic food and drink including cola and coffee.
Stay Hydrated
"Water is one of the most important parts of the alkaline diet. It helps clean the body and keeps us hydrated," Dr Stephan reveals. "This obviously requires us to start drinking early in the morning and also develop a taste and respect for it. "The more liquid you can consume the more it will help to cleanse the body. You should drink at least two litres of water a day!"
Sign up to our free daily email for the latest royal and entertainment news, interesting opinion, expert advice on styling and beauty trends, and no-nonsense guides to the health and wellness questions you want answered.