The best place to buy the bestselling Dyson air purifier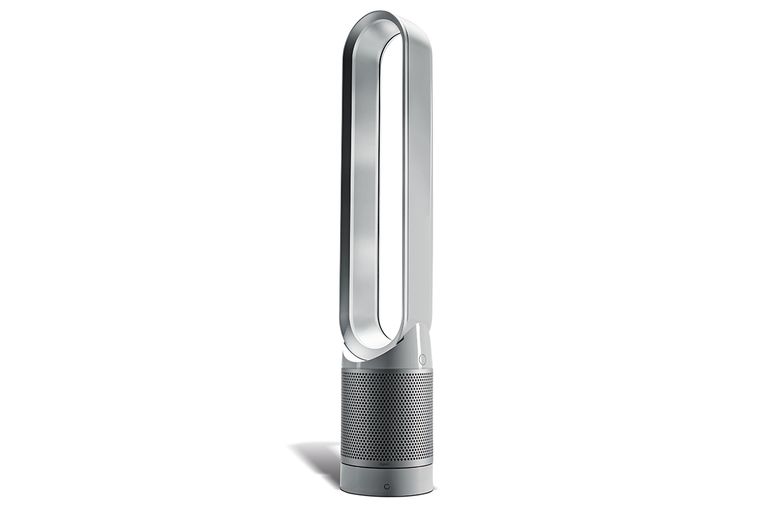 (Image credit: Getty)
When it comes to fans and air purifiers, Dyson is the one we're all after.
Just like they did with their vacuum cleaners and beauty tools, Dyson won us over with their fans and air purifiers.
The sleek designs, clever technology and lack of dust build-up make the machines some of the best on the market.
And with the pollen count rising and the weather heating up as we head into the summer months, this is the perfect time to invest in one of the reliable machines.
MORE: How to cure your hay fever - hay fever symptoms, treatment and natural remedies
And high-street store John Lewis is the place to make your purchase.
The reliable department store stocks five of the Dyson air purifiers for all different needs.
There are four air purifier fans on offer, all of which keep you cool while filtering allergens, pollutants and gases.
The Pure Cool Tower Fan is perfect for keeping the whole room cooled, while the Pure Cool Me Personal Fan and the Pure Cool Purifying Desk fan are great for if you need a spot of cool in a small area.
Or if you want a multitasking purifier, the Pure Hot & Cool can be used to keep you cool on hot days or warm you up when it gets a bit cold outside.
And with John Lewis's five-star customer service, multiple delivery options and a zero-interest payment plan available, there is nowhere better to make your purchase.
MORE: How you can save £100 on a bundle of Dyson beauty tools
'Bring on the heat!!!' raved one customer. 'Bought this for the summer/warmer months.'
'This is a great bit of kit, senses air quality and adjusts accordingly also local air conditions (in the app).
'Connects well with the app and is fully operational from it plus has more than enough features for an air purifier works well in any room and quiet enough for the bedroom too so all in all very happy with it'.
SHOP NOW: Dyson air purifiers, from £299, John Lewis
'Really makes a difference,' commented another.
'This is the second Dyson air purifier/cooler I have bought. 1 for each bedroom.
MORE: How Dyson is developing technology to help treat coronavirus patients
'I was so impressed with the difference it made to my sleep - because the air is cooler and my sinuses are not keeping me awake due to pollen etc. I can thoroughly recommend it'.
We love these so much we're happy to keep it out all year around!