Marks & Spencer are offering a brilliant 30% off shapewear – here's what to buy
From waist-sculpting briefs to smoothing bodies.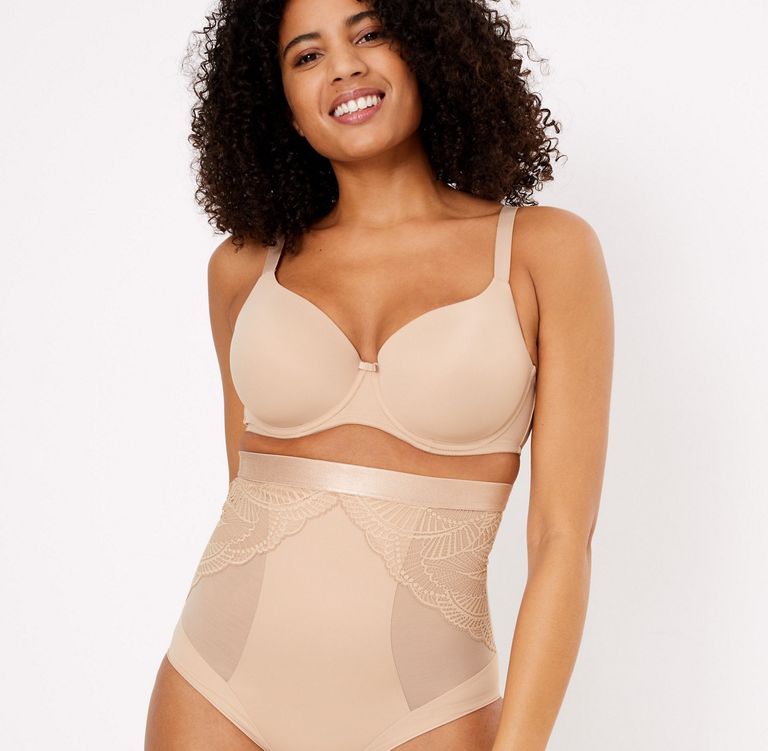 The best outfits start with the best shapewear, to create a flattering silhouette for our clothes to look their best on.So it was music to our ears when we heard that M&S are currently offering 30% off in this Marks & Spencer shapewear sale.
From waist cinching knickers to smoothing full slips, Marks & Spencer have just about everything covered when it comes to great quality, affordable shapewear for all shapes, sizes and required levels of support.
SHOP NOW: 30% off in Marks & Spencer shapewear sale
So whether you have an upcoming special occasion and want to look your best in a form-fitting dress, or you just prefer that little bit of extra support for everyday wear, you'll be sure to snap up a great bargain in this Marks & Spencer shapewear deal.
Whether you prefer a slip that allows you to wear your own bra, or if, like the Duchess of Cambridge, you prefer your bra to be sewn into the piece, the Marks & Spencer 30% off deal is the perfect opportunity to figure out what works for you.
And though we want practical shapewear that works hard to keep everything in place, we don't want it to look too boring, either. Which is why we love that M&S's pretty lace details and sheer panels add a little bit of oomph to sculpting bodies and smoothing control knickers. So you'll definitely be looking your best both in and out of your clothes.
So without further ado, here are the best shapewear pieces to snap up in the Marks & Spencer 30% off sale, whether you're after a bra or tummy-skimming shapewear. Go on, treat yourself...
Marks & Spencer shapewear sale: the best pieces to buy at 30% off
Medium Control Waist Cincher Knickers – were £22.50, now £15.75
VIEW NOW: Medium Control Waist Cincher Knickers – were £22.50, now £15.75
Medium Control Wear Your Own Bra Full Slip – was £30, now £21
VIEW NOW: Medium Control Wear Your Own Bra Full Slip – was £30, now £21
Medium Control Cotton & Lace Full Brief – was £12, now £8.40
VIEW NOW: Medium Control Cotton & Lace Full Brief – was £12, now £8.40
Medium Control Secret Slimming™ Full Slip A-E – was £29.50, now £20.65
VIEW NOW: Medium Control Secret Slimming™ Full Slip A-E – was £29.50, now £20.65
Firm Control High Leg Knickers – were £15, now £10.50
VIEW NOW: Firm Control High Leg Knickers – were £15, now £10.50
Medium Control Secret Slimming™ Full Slip A-E – was £29.50, now £20.65
VIEW NOW: Medium Control Secret Slimming™ Full Slip A-E – was £29.50, now £20.65
Medium Control Waist Cincher Knickers – was £22.50, now £9
VIEW NOW: Medium Control Waist Cincher Knickers – was £22.50, now £9