SPF Hand Creams That Help Prevent Liver Spots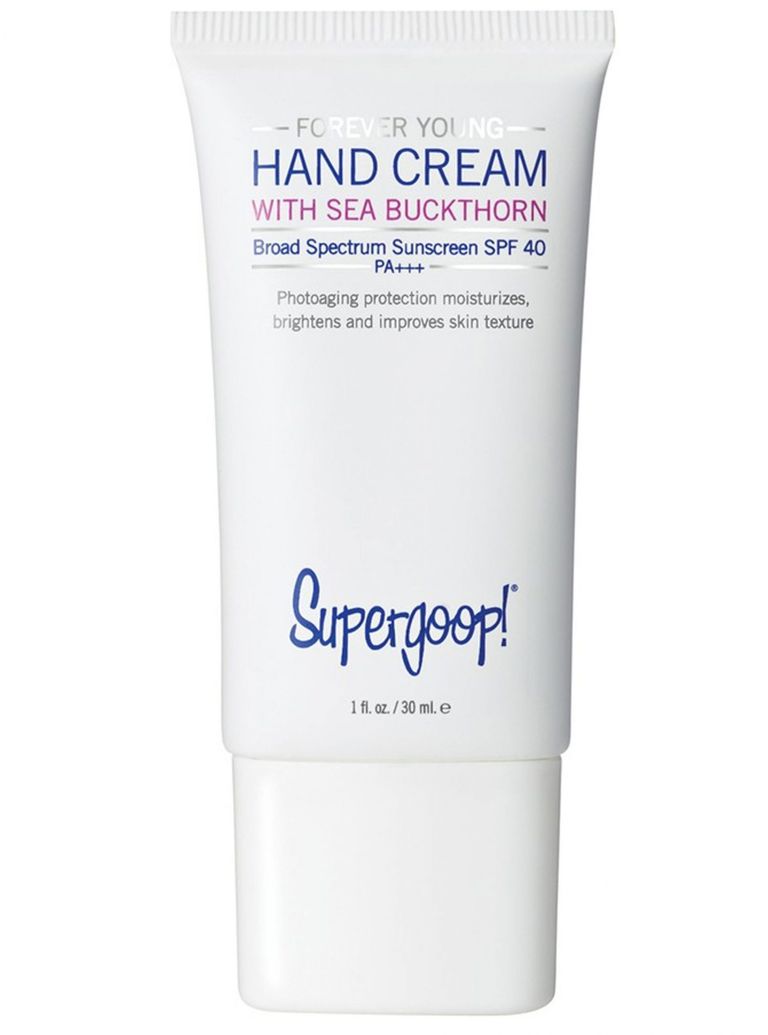 Our hands one of the first places to age and liver spots, dark spot and age spots (or whatever you want to call them) creep up fast. With spring in full swing, and (hopefully) a mass of sunny days on the horizon, it's time to invest in a seriously good hand cream laden with SPF. Forget the pungent white pastes of the 90s (the ones that used to take half a day to sink in), today's formulas are high-tech, fast absorbing buttery affairs that protect, perfect and don't cost a fortune.
Supergloop! Forever Young Hand Cream SPF40, £10
The praise for this particular lotion is stratospheric stateside. Rich in anti-ageing omega-7 fatty acids, smoothing sea buckthorn and the highest broad spectrum spf we have seen in any hand cream, it's the ultimate defence against age spots.
Buy now from Amazon.co.uk for £10
Neutrogena Norwegian Formula Anti-Ageing Hand Cream SPF25
If online reviews are anything to go by, this beauty bargain absorbs quickly, brightens skin, fades dark spots and prevents new ones. Plus, at £3.19 it can't be beaten on price. An even newer formula containing SPF30 just launched in America, we recommend trying this out until it crosses the pond.
Buy now from Boots.com for £3.19
Clinique Even Better Dark Spot Corrector Hand Cream, £25
Clinique's Even Better Dark Spot Correcting Hand Cream SPF 15 brightens skin and fades dark spots while preventing the formation of new pigmentation. Massage in a pea-sized amount before you leave the house.
Buy now from John Lewis for £25