The No7 Beauty Advent Calendar already has a 87,000 wait list - sign up here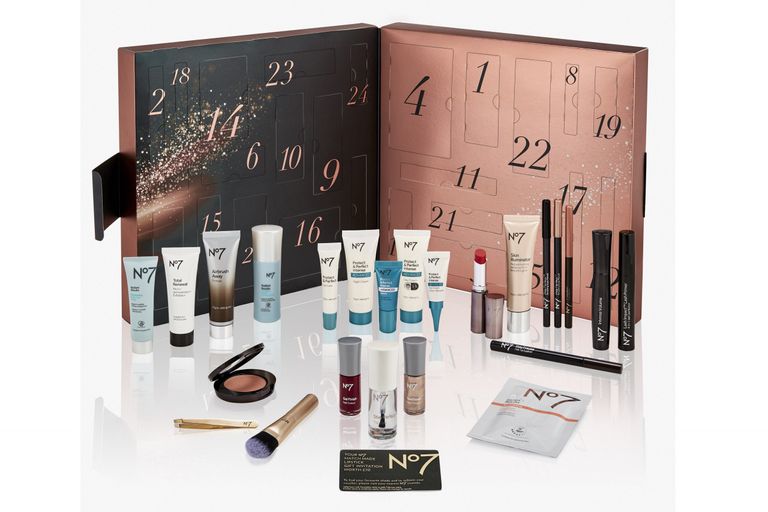 Boots have revealed that the No 7 Beauty Advent Calendar is already proving popular this year.
The Christmas advent calendar used to just be for children, but brands are making the most of the craze and Boots No7's beauty advent calendar already has a huge wait list.
The calendar, which just keeps getting better and better each year, will go on sale this year for £42, but is worth £177.
Behind the 25 doors are a range of No7's make-up must-haves, skin savious and hero beauty products, including mini night and day creams, mascara, illuminator and nail polish. So you'll definitely be getting your money's worth.
But that's if you can get one, as Boots have revealed that there are already 87,000 people on the waiting list, hoping to get one before Christmas.
The calendar is a best-seller every year, and last year 100,000 people were on the waiting list to get the mini sets of make up treats behind its doors.
Last year incuded the popular No7 Protect & Perfect Intense Day Cream - but fans were in a race against time to try and track one down.
The Boots No7 beauty advent calendar this year will officially go on sale on 19th October to the public, but those on the waiting list will have access to it a day (18th) earlier.
To get your name on the list and to be notified when the calendar is ready to be ordered go to the Boots website.
And if you can't get your hands on this one, don't worry , plenty of other beauty brands, including ASOS, Liberty's and Look fantastic will all we bringing out beauty advent calendar's in the next month.