Cheesecake Recipes
says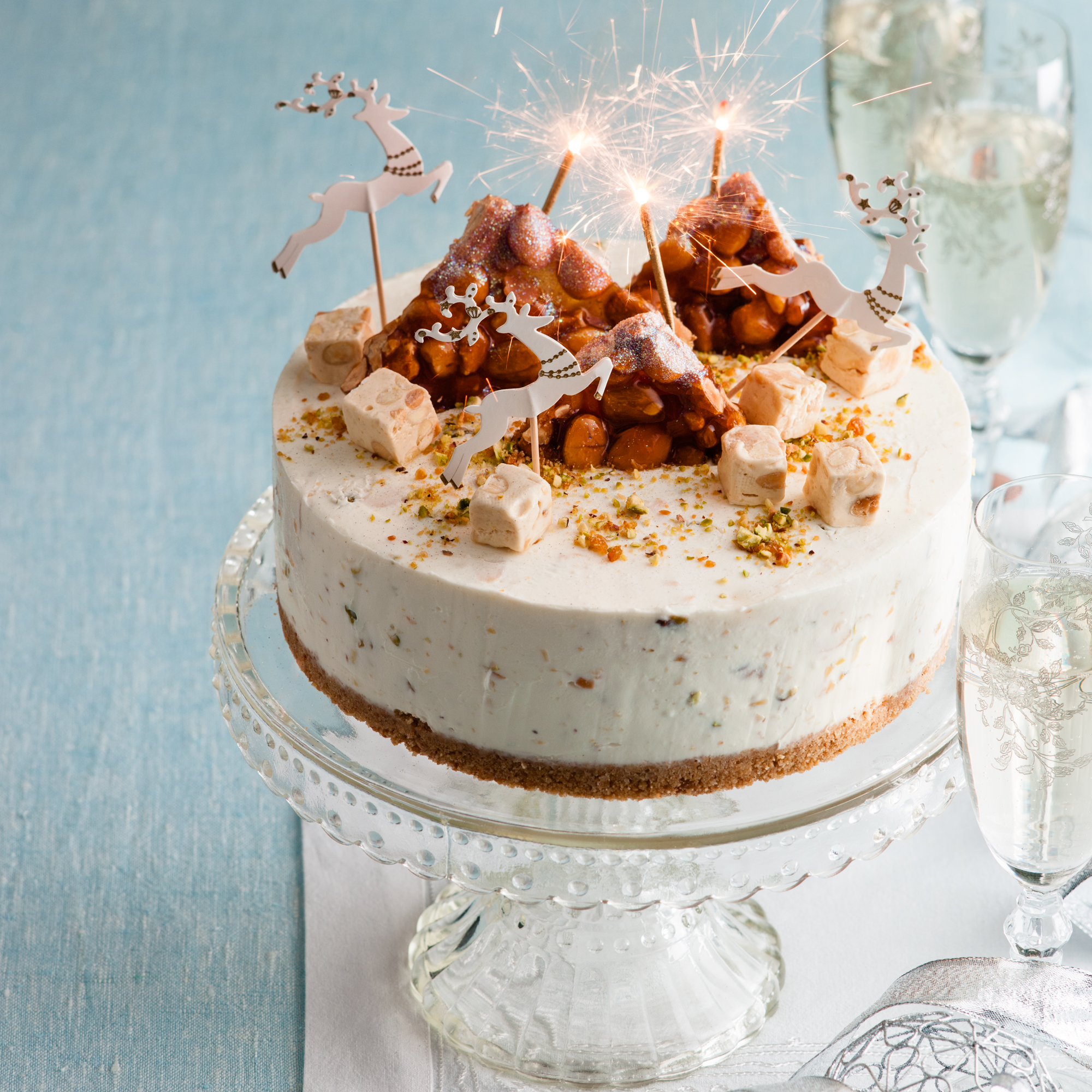 Favourite cheesecakes recipes like our strawberry cheesecake and our baked New York cheesecake that make the ideal dessert for a dinner party or to serve to guests at a barbecue. Our cheesecake recipes are so simple and we have so many options, you really are spoilt for choice. If you're looking to create a dessert that will impress the crowds, then look no further: we've got some real showstoppers that'll blow your guests away!
You'll find both traditional recipes like our lemon cheesecake and recipes that combine exciting, unconventional flavours for when you're feeling a bit more experimental like our pineapple and passion fruit cheesecake or our strawberry, chocolate and Amaretti cheesecake! They're all really simple though, so you won't feel overwhelmed. Depending on the occasion you can either choose to make individual cheesecakes as a dinner party dessert of a big one to feed a crowd at a birthday party, for example.
Baked or no bake, everyone loves cheesecake. Baked cheesecakes tend to be richer in taste but lighter in texture whereas unbaked cheesecakes are generally thicker and firmer set, but everyone has their own preference, as it's a matter of personal taste.
If you love the traditional New York cheesecake, then give James Martin's baked New York raspberry cheesecake recipe a go, it's both delicious and really easy to put together and it looks stunning once you've cut through it. If you prefer no-bake, then our lime cheesecake is ideal as it's deliciously light and looks wonderful as a dinner party centerpiece.
Our cheesecakes look beautiful and taste delicious and your family and friends will be left wondering how you've managed to put together such a complex dessert but in reality they're quick and simple to make so you'll have plenty of time to put your feet up and relax once you've whipped it up!
Delicious Cheesecake recipes
Cheesecake recipe collections
Impressive cheesecake recipes to indulge in, including easy chocolate cheesecake, baked New York cheesecake and a simple strawberry cheesecake.
Christmas cheesecake recipes that will make a wonderful alternative Christmas dessert, including nougat cheesecake and a baked orange and cranberry cheesecake