Savoury hot cross buns might sound a little odd to start with, but stick with us. Marks & Spencer have released a range of cheesy hot cross buns just in time for Easter, so that you can enjoy this seasonal snack for breakfast, lunch and dinner if the fancy takes you.

Omitting the sugar and substituting in a mature Irish cheddar gives these little buns a smack of intense savoury flavour. The mix is finished off with sweet onions and topped with a yeasty brewer's paste cross. The buns, however, have kept some of the traditional aspects of the hallowed hot cross bun, so that when you bite in to them there's a sense of familiarity from sultanas and warm spices.

We were curious, would the savoury hot cross bun take off? To give it all a go we decided to top some of these little bakes with our favourite sandwich fillings and taste test them as we went along (we're nothing if not professional when it comes to thoroughly tasting all food).

Here are our four savoury hot cross bun toppings and what we thought of them…


Porchetta and salad savoury hot cross buns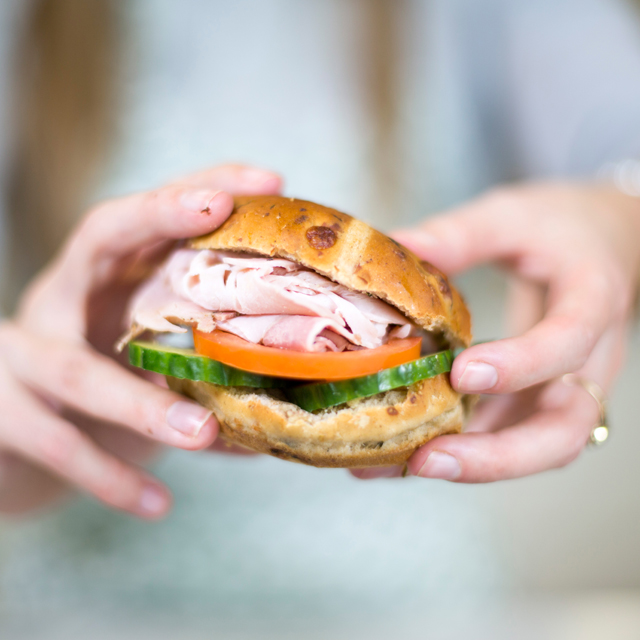 This classic Italian ham compliments the strong flavour of the cheddar in the buns, with the strength of its aromatic herbs able to cut through any richness. Salad bulks things up, adds a fresh sweetness and of course a good bit of crunch. We liked this for its ability to make us feel like we were eating a classic cheese and ham sandwich while at the same time being so much more.
The consensus?
We'd happily eat two in one sitting and think they'd make the perfect packed lunch come Easter time.
Brie, sweet chutney and red onion savoury hot cross buns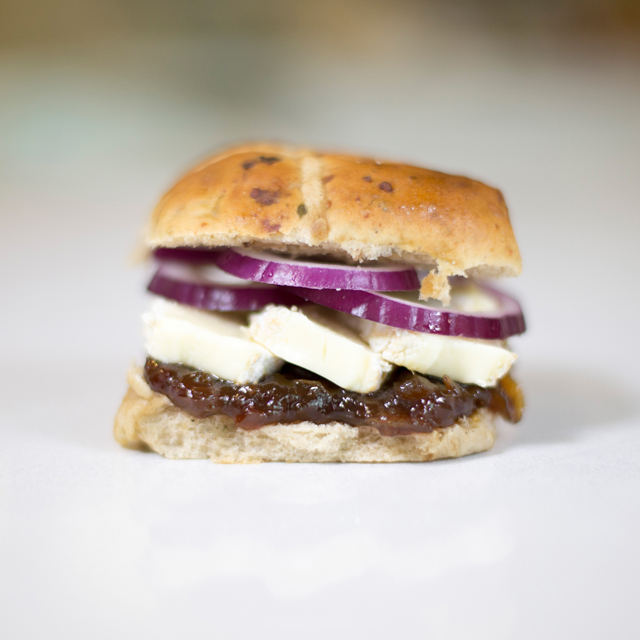 We're often of the opinion that there can never be enough cheese to a meal, so we decided to add another element to the already cheesy bun. Soft Brie, sweet chutney and sharp red onions are a classic combination and the perfect solution for any cheese-lover when it comes to savoury hot cross bun toppings.
Our conclusion?
We liked it, but didn't
love it
and we think that's because we didn't take the next step and toast this little chap. Squished into a toastie maker to come out crunchy on the outside and warm and melting in the middle would take this to a whole new level.
Mascarpone and spring onion savoury hot cross bun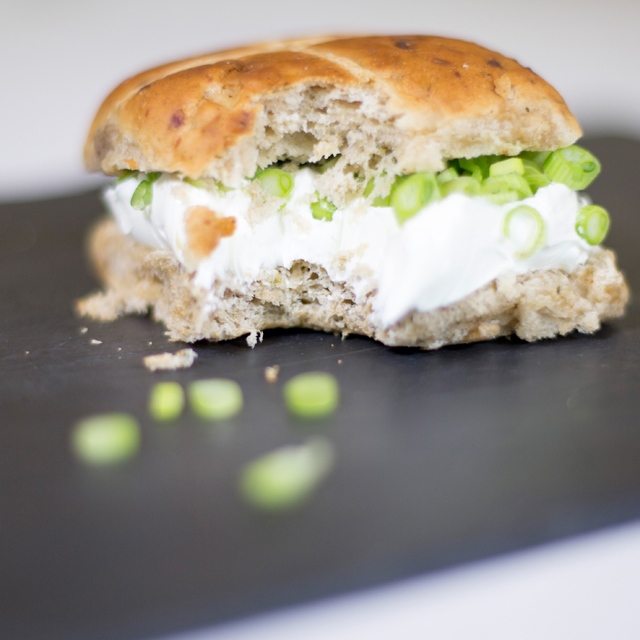 Long the topping of choice for many a bagel-lover we thought why not give the humble hot cross bun a touch of the same magic? The soft cheese is mild and creamy and works perfectly with the spices, striking just the right balance between sweet and savoury. Spring onions top things off with a zingy freshness and add colour.
Our thoughts?
We liked the mildness of the creamy cheese against the strongly spiced bun and think this would be a perfect breakfast topping. We did, however, go too heavy handed with quantities and think a slightly thinner spread would be a good idea.
Classically buttered savoury hot cross bun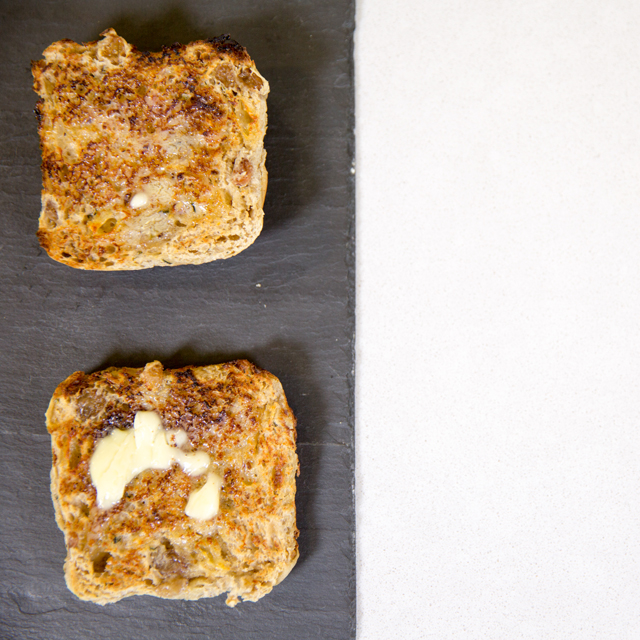 We couldn't do hot cross bun toppings without paying homage to everyone's favourite toast topper: butter. Toasted and simply spread with some of the good stuff, the savoury hot cross buns came to life with their sweet fruit and fragrant spices being allowed to take centre stage.
Continued below...
The result?
Well, let's just say we think we missed a trick by not toasting all the other buns under our chosen toppings. Salty butter is, in our opinion, the best (not to mention easiest) choice for your hot cross bun.