A hearty, pasta sauce made from every day, store cupboard ingredients. Fusilli is the best pasta to use as the spirals hold the sauce really well.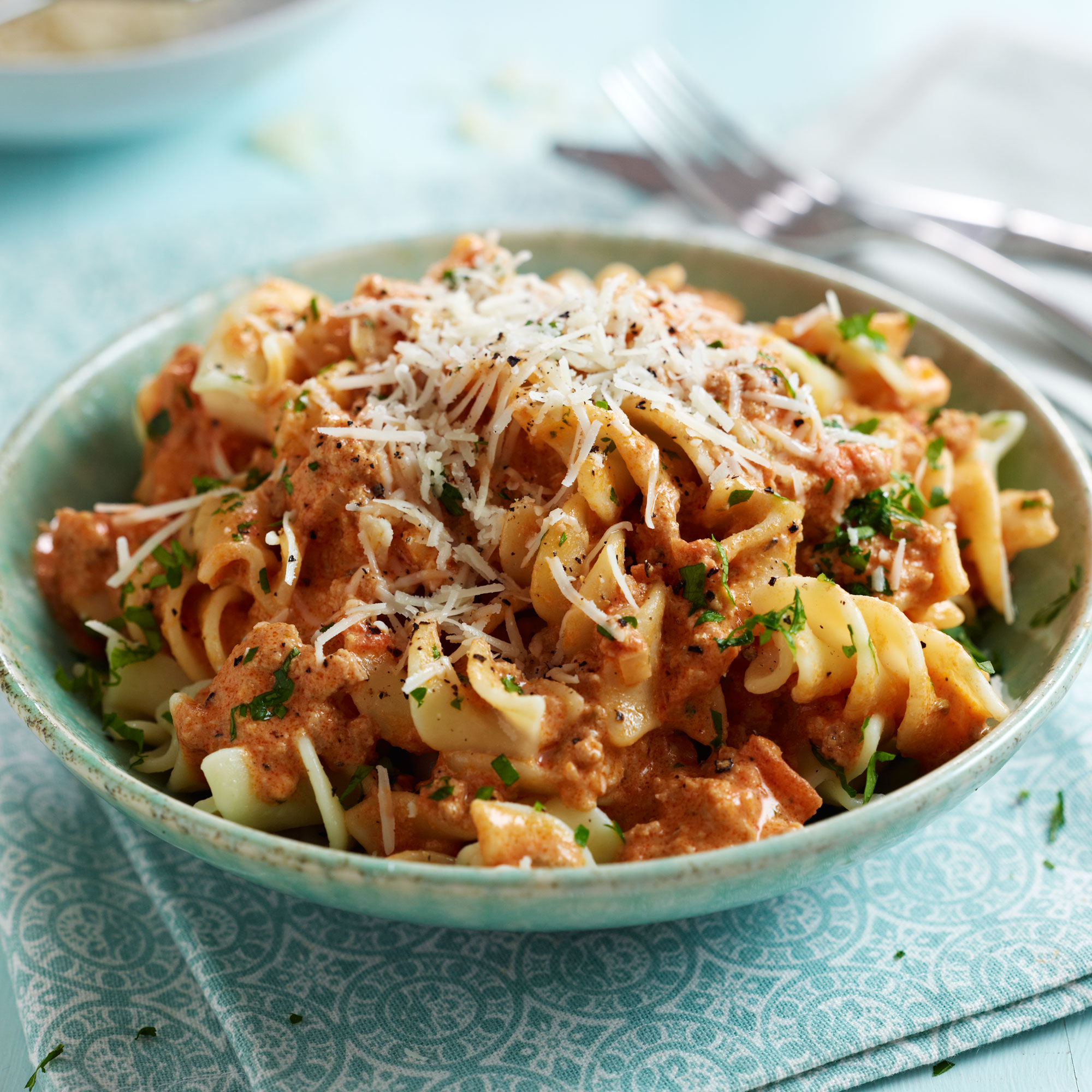 Ingredients
1 tbsp olive oil
1 onion, finely chopped
2 garlic cloves, crushed
400g (14oz) premium quality British pork sausages
1 heaped tsp fennel seeds
Good pinch chilli flakes
1 heaped tsp tomato puree
400g tin chopped tomatoes
150ml (1/4 pt) double cream
500g (1 lb 2oz) fusilli pasta
1 tbsp flat leaved parsley, chopped
Freshly grated Parmesan to serve
Preparation
Heat the olive oil in a large saucepan, add the onion and sweat for 5 minutes until soft. Add the garlic and cook for another minute. Remove the skin from the sausages and crumble the meat. Add the sausage meat to the saucepan, along with the fennel seeds and chilli flakes and cook, stirring and breaking up the sausage meat with the back of a spoon until lightly browned

Add the tomato puree and chopped tomatoes. Season well with salt and pepper. Reduce the heat and simmer the sauce for fifteen minutes. Finally stir in the cream and cook for a further five minutes until thick.

Meanwhile, bring a large saucepan of salted water to the boil and cook the pasta according to the packet instructions. Drain the pasta well, return to the pan and pour over the sauce. Add the parsley and stir well. Divide between four warmed bowls and serve immediately with plenty of grated Parmesan.