A healthy salad that won't leave you feeling hungry – perfect for lunch or supper.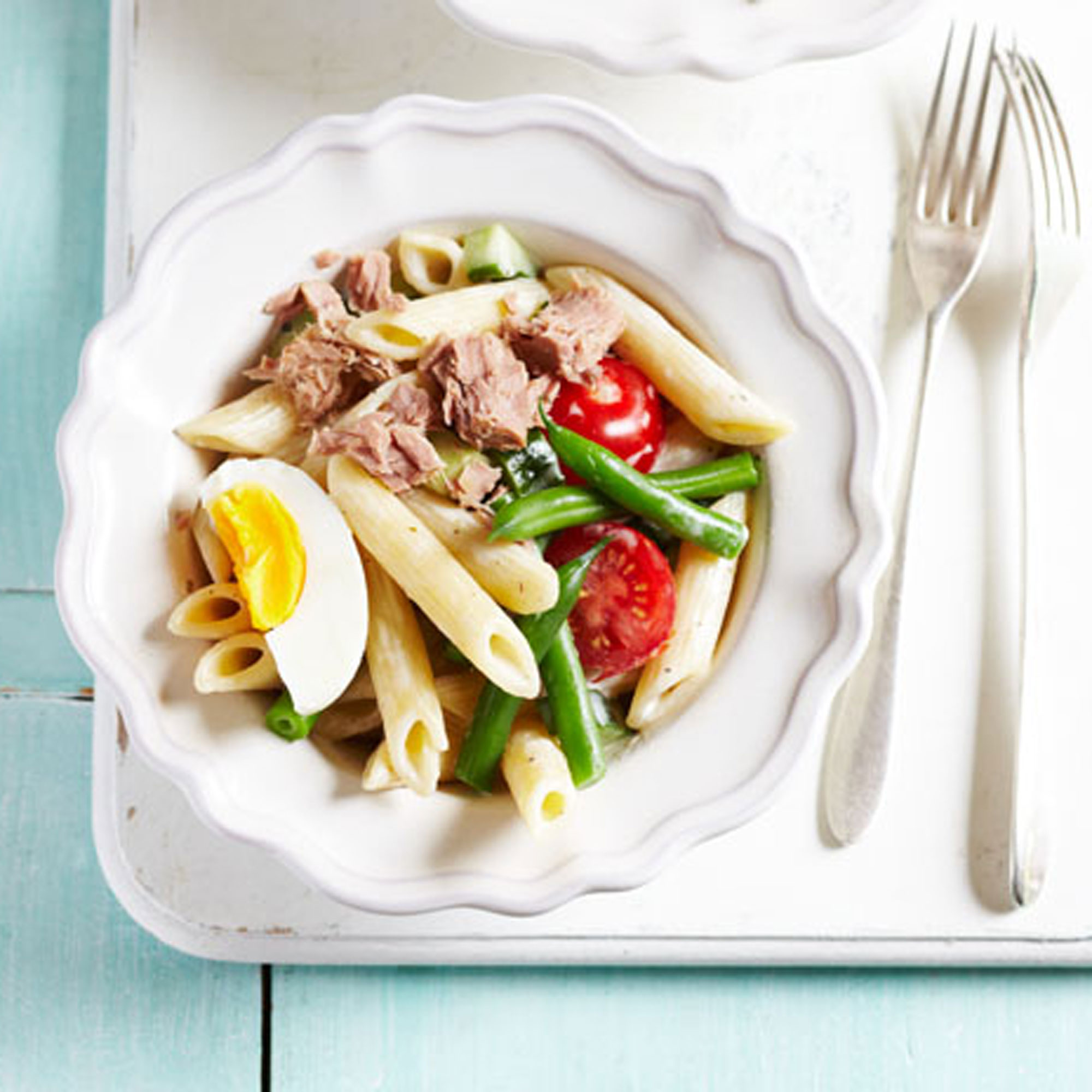 Ingredients
200g (7oz) penne pasta
200g (7oz) green beans, trimmed
2 eggs
cucumber, chopped
8 cherry tomatoes, halved
130g can 'no drain' tuna steak, broken into chunks
4 tbsp Pizza Express light olive oil dressing
Preparation
Cook the pasta in boiling salted water for 5 mins, add the beans and cook for a further 5 mins until the pasta and beans are just tender.

At the same time, place the eggs in a small pan of cold water, bring to the boil and simmer for 5 mins. Drain and rinse under cold water until cool enough to handle. Remove the shell and cut the eggs into quarters.

Drain the pasta and beans, rinse under cold water, drain again and place in a bowl. Add the cucumber, tomatoes, tuna and dressing and stir lightly to mix. Place the hard boiled egg quarters on the top.