Tiramisu is one of the most popular desserts, not surprisingly. Layers of alcohol-soaked biscuit and mascarpone cream, it has to be boozy to cut through the richness of the mascarpone.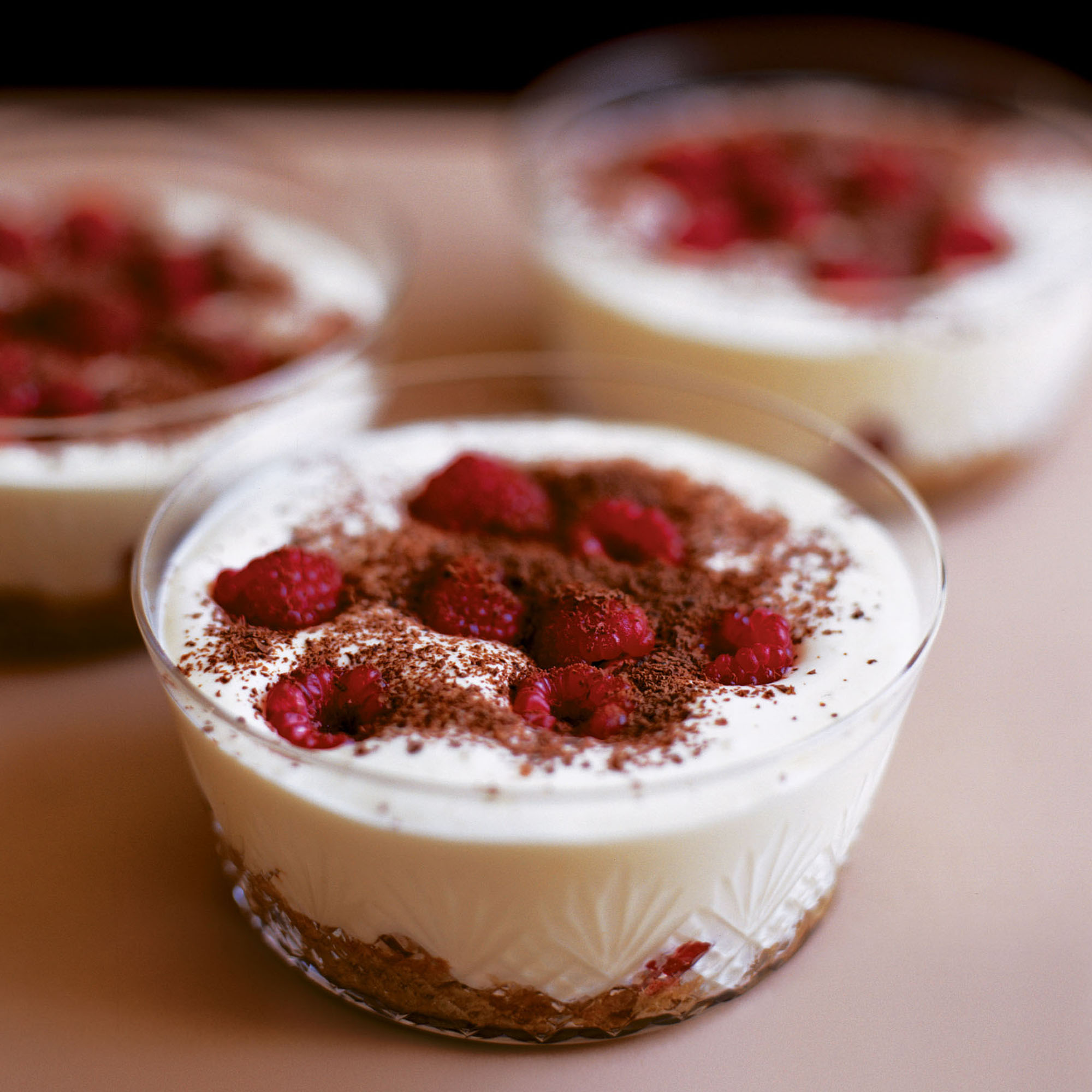 Ingredients
100ml (4fl oz) strong espresso coffee, cooled
75ml (3fl oz) Tia Maria or Kahlúa
75g (3oz) Savoiardi (boudoir) biscuits
25g (1oz) dark chocolate, grated
150g (5oz) fresh raspberries
2 large egg yolks
40g (1½oz) caster sugar
200g (7oz) mascarpone
75ml (3fl oz) double cream, lightly whipped
You will need
8 ramekins or glass dishes or a large singledish
Preparation
Mix the coffee and Tia Maria together in a bowl. Break the Savoiardi biscuits in half, dip in the coffee mixture and place in the bottom of the ramekins. Use 2 to 3 biscuits per ramekin. Sprinkle over half the grated chocolate. Cover with half the raspberries.

Whisk the egg yolks with the sugar for 5minutes using an electric whisk. Add the mascarpone a little at a time and whisk until it is smooth. Fold in the double cream. Spoon the cream mix over the raspberries and chill overnight.

To serve, pop a few raspberries on top and sprinkle with the remaining grated chocolate.