We've used half-fat cream to cut down the fat content in this fabulous meringue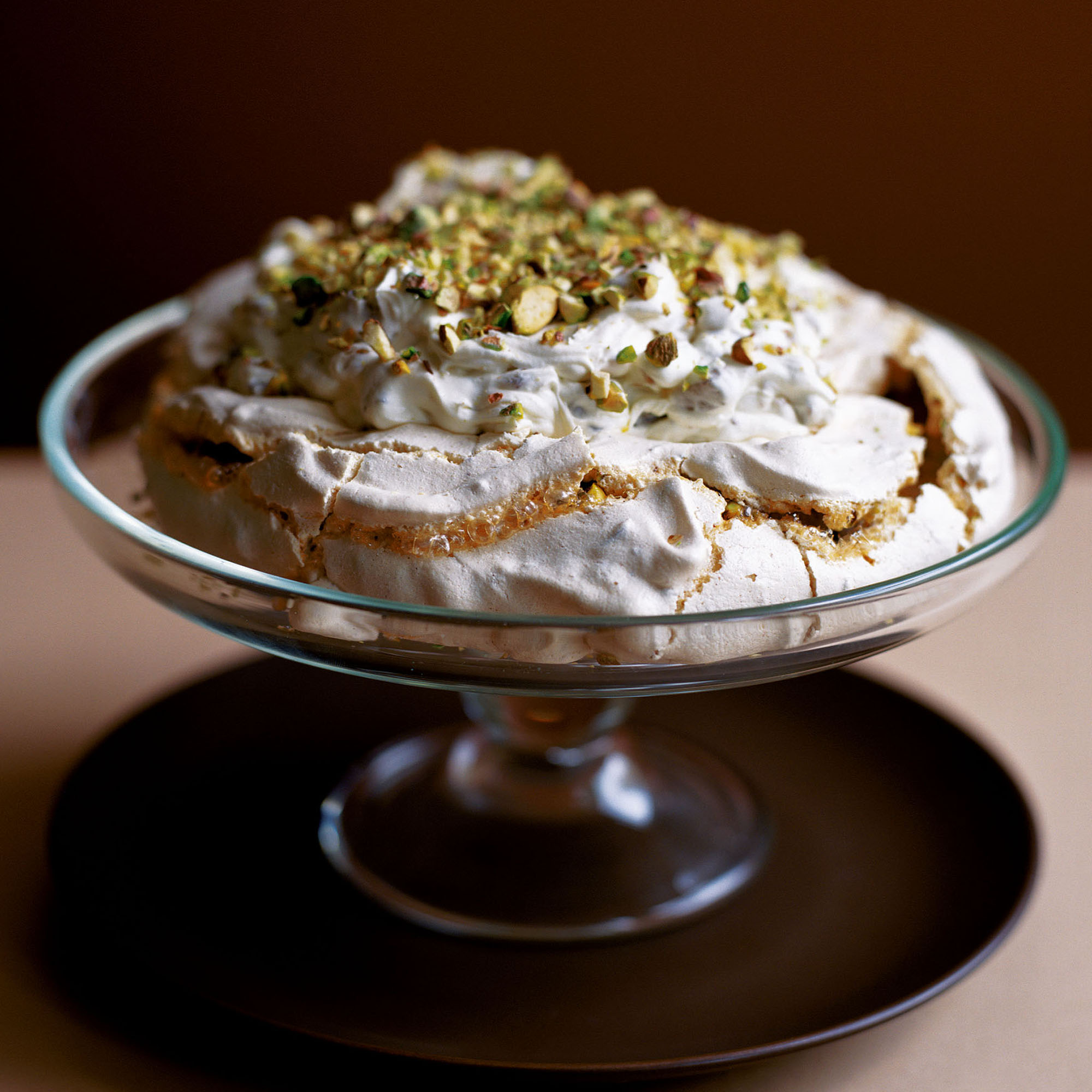 Ingredients
4 egg whites
225g (8oz) golden caster sugar
2tbsp rosewater
6tbsp pistachios, chopped
1 x 568ml carton whipping cream, lightly whipped
250g (9oz) pistachio Turkish Delight, finely chopped in a food processor on the pulse setting
Tip
You can make this the day before and keep in the fridge
Preparation
Whisk the egg whites with an electric whisk until stiff. Gradually whisk in the sugar until glossy. You should be able to turn the bowl upside down and the meringue will stay put. Stir in 1tbsp rosewater and 4tbsp chopped pistachios.

Spoon half a teaspoon of meringue onto a baking sheet and cover with baking parchment. This will stop the parchment moving around. Spread the meringue into a large circle (about 20cm/8in) on the parchment, making a little dip in the centre. Cook for 1 hour at 140 C, 120 C fan, 275 F, gas 1. Cool in the turned-off oven for 1 to 2 hours.

Stir the Turkish delight and 1tbsp rosewater into the whipped cream. Spoon the cream into the centre of the meringue and sprinkle the remaining pistachios over it.
Daily Email
Get the best entertainment news, recipes, fashion, beauty and wellbeing advice for you. For FREE.
Sign up