Love Actually fans rejoice - the cast of everyone's favourite romantic Christmas film are soon set to reunite for a special Red Nose Day short film, and we can't wait.

The follow-up to the original 2003 film, aptly named 'Red Nose Day Actually', will air on BBC One on 24th March, and will be a 10-minute sequel following up on the lives of some of our favourite characters from the movie.

It's the news we've all been waiting for since the curtains went up on Hugh Grant and Martine McCutcheon's fateful kiss on the school stage all those years ago. But what is the sequel actually shaping up to look like? What is it actually going to be about - and more importantly, who is going to be in it? Here's everything we know about the new short film so far...

1. Almost all of the original cast members will be reprising their roles in the short film - including Hugh Grant, Liam Neeson, Colin Firth, Keira Knightley, Bill Nighy, Andrew Lincoln and Rowan Atkinson.
2. But, Emma Thompson is not listed to return to the film. Emma played Karen, who was married to unfaithful husband Harry, played by the late Alan Rickman. Richard Curtis, the director, has further confirmed Emma won't be joining the cast, saying "Ems isn't in it. She just can't do it."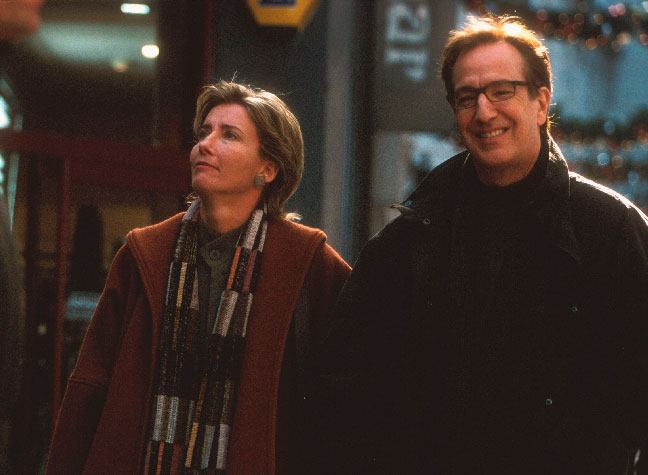 3. The king of romantic comedies, writer and producer Richard Curtis (Notting Hill, Four Weddings and A Funeral) is spearheading the sequel, and will write the script, as he did for the original film.
4. The film will re-visit what all of the old gang have been up to since the last film ended. Curtis confirmed, "I would never have dreamt of writing a sequel to Love Actually, but I thought it might be fun to do 10 minutes to see what everyone is now up to. Who has aged best? I guess that's the big question ... or is it so obviously Liam? It'll certainly be a nostalgic moment getting back together and recreating their characters 14 years later."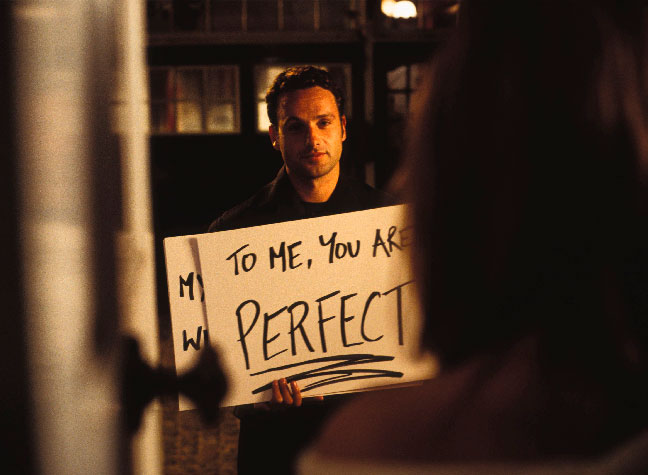 5. Sadly, Rowan Atkinson's shop assistant character won't get his own shot at love this time around, as most of the other characters in the 2003 film did. Emma Freud, Richard Curtis' partner and co-writer of the script for 'Red Nose Day Actually', confirmed that a romantic ending for the hilarious character was "not gonna happen..."
not gonna happen... https://t.co/PHw7fPX1GE

— emma freud (@emmafreud) February 15, 2017
6. Filming has begun on the production, with the cast reportedly all back together again on set already.
7. Olivia Olson has been spotted on set filming the scenes for her character. See if you can figure out which talented youngster she played in the 2003 film. Hint - she sang Mariah Carey's classic Christmas tune and got chased through the airport at the end of the film...
Oh hello #rednosedayactually cast member looking slightly older than she did in the original film.... pic.twitter.com/6OY7SHP9dc

— emma freud (@emmafreud) February 16, 2017
8. Liam Neeson and Thomas Brodie-Sangster, who played the adorable son and step-father duo in the original film, have already united on London's Southbank to film some of their scenes.
#rednosedayactually shoot. Day 1. Yum. pic.twitter.com/G7ihyTViw1

— emma freud (@emmafreud) February 16, 2017
So this just happened. #rednosedayactually day 1 of filming. Might have cried a tiny bit. pic.twitter.com/DQ3GxNSwLp

— emma freud (@emmafreud) February 16, 2017
And Olivia Olson joined up with the duo - could Sam and Joanna really have made it work all these years later? We certainly hope so...!
9. Sadly, there won't be an Alan Rickman tribute in the 10-minute special. The actor died in January 2016, and was one of the main characters in the original Love Actually film. Director Richard Curtis admitted that it was a difficult subject to broach in just ten short minutes, saying "You know, dealing with Alan is very complicated, so not really.", when asked if a tribute was on the cards.
10. The sequel won't focus on all of the characters we know and love. Curtis admitted that "We're not doing everyone. We're doing about two thirds of people." Heartbreaking, but a revelation that makes sense, with the producers having just ten minutes of airtime to play with.
11. Martine McCutcheon, who played the Prime Minister's housekeeper in the film, has said that she probably wouldn't have done the sequel had Hugh Grant not signed up too. She admitted on an episode of Loose Women that, "I wouldn't feel right doing it without Hugh."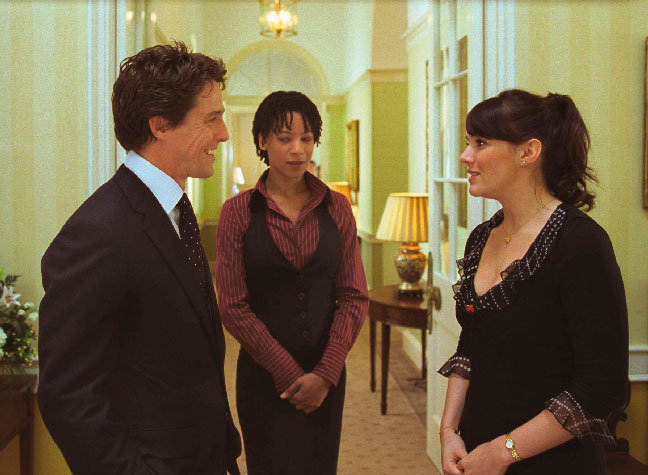 The former singer also admitted that since the film, the pair have kept in touch, saying, "He's lovely, we still DM and text. We have this banter, we're so different, from such different backgrounds, but it's why we work." Martine also admitted how she hoped their characters lives had panned out since 2003, saying, "I really hope they've had a couple of kids, and he's still doing his silly dancing, and for him still to be in Downing Street". We guess we'll have to wait and see if her wishes have come true!
Continued below...
Don't mind us - we'll just be humming the lyrics to 'Love (Christmas) Is All Around' until the 24th March finally comes around...