5 Hidden Gems In Cape Town You Must Visit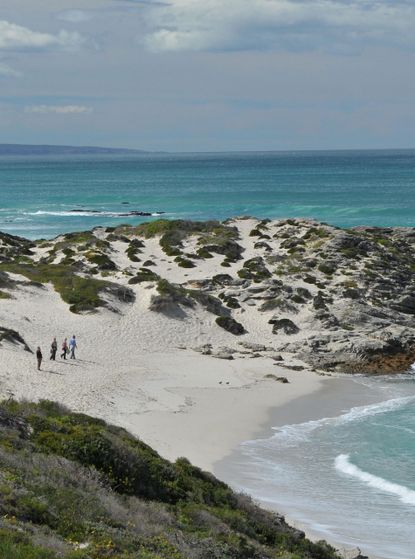 While you'll certainly want to visit the must-see attractions in Cape Town (opens in new tab), there's something to be said for venturing off the beaten track and finding those hidden gems you'll remember forever.
Woman&Home South Africa's web wditor and Cape Town local, Michelle, knows a thing or two about the city's hidden hotstpots. Use her insider knowledge to live like a local during your stay...
1. Clarke's Bookshop
Situated in Cape Town's famous Long Street, Clarke's (opens in new tab) was established in 1956 and has become a South African institution. It doesn't look like much from the outside and is admittedly quite small, but they have amazing books about South Africa, some with beautiful inscriptions and original price-tags, which we love.
2. Buena Vista Social Café
For the best nachos in town, delicious cocktails and a relaxed atmosphere, head to Buena Vista Social Café (opens in new tab), situated between Stellenbosch and Somerset West. The Cuban restaurant has a cosy inside area and a beautiful garden to dine in - and afterwards you can head off to one of Stellenbosch's famous wine farms for a tasting.
3. De Hoop Nature Reserve
If you're looking for unspoiled seascapes as well as expansive views of South Africa's natural fynbos (indigenous flora and fauna) then De Hoop Nature Reserve (opens in new tab) is the place to visit. You'll be able to see zebra, eland, ostrich, and other wildlife, as well as pink flamingos and other bird species that settle on the reserve's 17km vlei (wetland). The beach at Koppie Alleen offers pristine white sand dunes and gorgeous sea views without the usual touristy feel. It's a three hour drive from Cape Town but you'll find many charming spots to visit along the way, so make a day of it. There's also a spa at De Hoop that's well worth visiting.
4. Hermanus
Not quite hidden, but a must-visit when in the Cape, this town offers quaint restaurants, a beachfront market and beautiful views of the coastline. Hermanus is hailed as one of the top 12 spots in the world for whale-watching, especially in the winter and spring months (June - November). There are also museums to visit and plenty of spots to stop in for a glass of wine. Visit hermanus.co.za (opens in new tab) for more information.
5. The Neighbourgoods Market
The Neighbourgoods Market (opens in new tab) is the place to visit if you're looking for local fare. The market features over 100 speciality traders including local farmers, organic merchants, entrepreneurs, chefs and more. This much-loved market is held at Old Biscuit Mill in Woodstock, Cape Town.