The Great British Bake Off: Best One-Liners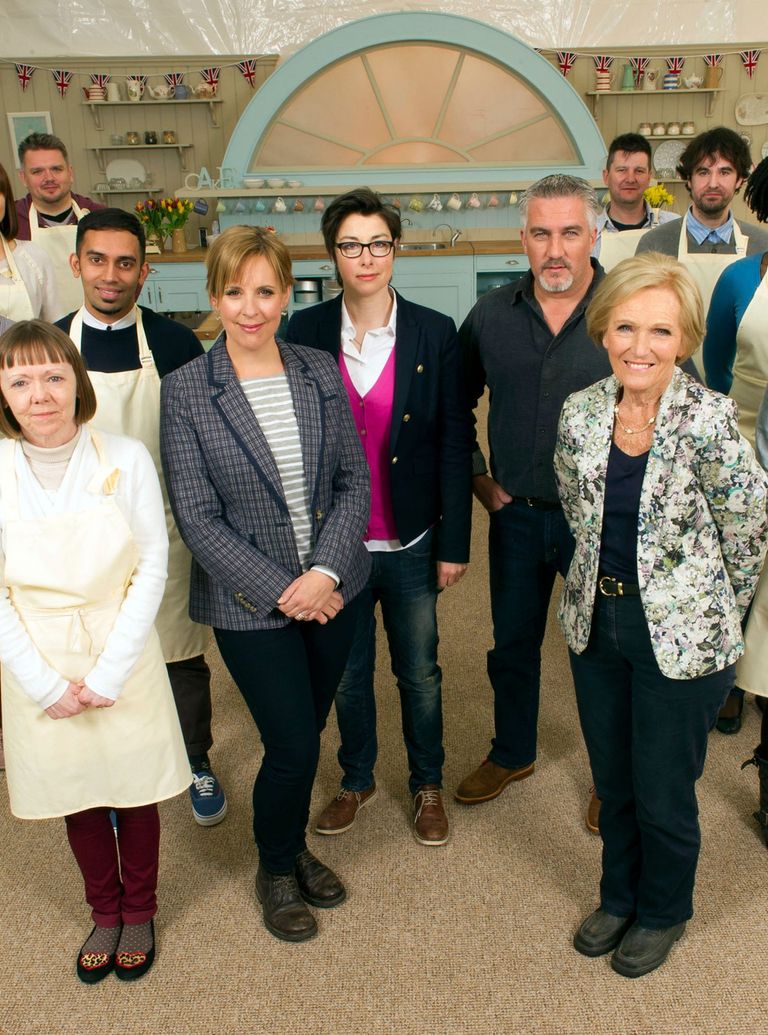 (Image credit: Des Willie)
We reveal the best innuendos, double entendres and one-liners from our favourite baking show
24 September 2013
By Alexia Dellner
Every true Great British Bake Off fan knows that the programme isn't just about the baking. It's about Paul's piercing blue eyes, Mary Berry's gentle critiques, the Britishness of it all, and of course - the comedy.
The Great British Bake Off is already a feel-good show, but the many innuendos and one-liners sprinkled throughout each episode are just the icing on the (soggy bottom) cake.
It's been an exciting series so far, but before we embark on the next half of The Great British Bake Off, we take a look at some of our favourite one-liners.
Victoria Sponge
Presenter Sue Perkins is full of useful trivia, like in episode one where we learned that "Victoria Sponge backwards is egnops airotciv which is actually Latvian for Mary Berry." Thanks Sue!
Custard Thief
Who could forget episode three where Deborah committed baking burglary and (accidentally) stole fellow contestant Howard's custard? Sue quipped: "You know there's a penalty for taking someone's creme anglaise? You can be taken into CUSTODY!"
Soggy Bottom
Barely two minutes into episode three and contestant Kimberley Wilson confessed: "The terror of a soggy bottom has been keeping me up all night. If my bottom is dry today, all will be well." The fear of a soggy bottom is no laughing matter (actually, it is).
Mel's Trifles
Episode three's signature challenge was to make a trifle. Presenter Mel Giedroyc warned contestants: "Mary and Paul would like defined layers. They're not trifling with you." Oh Mel, we do love a good double entendre!
Silverback Gorilla
When describing the petit fours showstopper challenge in episode three, co-presenter Sue likened Paul Hollywood to a Silverback Gorilla. He's not that hairy, is he?
Howard from The Great British Bake Off
"When I've done this previously, people were quite impressed. That was my mum and dad, though." Dear Howard, we were impressed by your Japanese Pagoda Tea Tower too!
Sue's Baps
Sue likes to encourage the contestants and have a bit of a giggle at the same time, like when she yelled out during bread week that it was "time to slap those baps down!"
Ali from The Great British Bake Off
Ali sadly left the group in episode four, but not before imparting these words of wisdom: "I know what I'm doing but I don't necessarily know why I'm doing it." To which Sue replied: "That's literally the story of life."
Paul's Salsa Class
Paul wore a shimmery black shirt in week five, resulting in Sue shooing him out of the tent by reminding him that, "Paul, your salsa class starts in about two minutes, so if you could, um..." Only Sue can get away with making fun of Mr. Paul Hollywood!
Rob from The Great British Bake Off
Remember Rob's bread week tribute to Paul the World Cup result predicting octopus? It certainly was impressive and Sue thought so too, proclaiming: "That is the sexiest gluten psychic cephalopod I have ever seen." Oh dear!