The Queen has been told by doctors to rest for two more weeks
Her Majesty is still allowed to carry out some light duties, but from the comfort of her home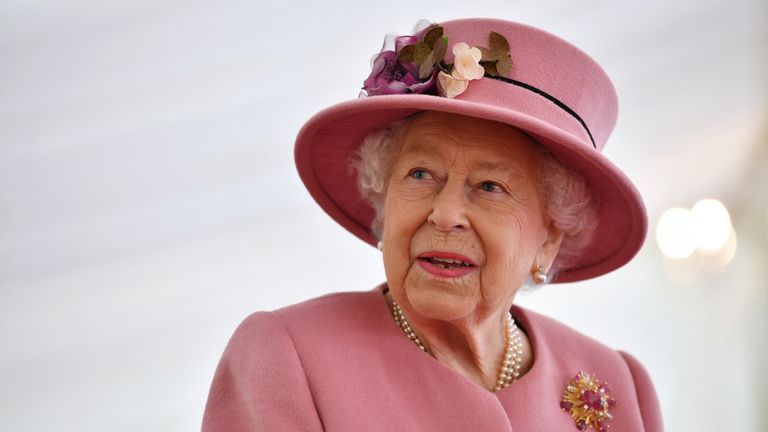 (Image credit: WPA Pool / Pool / Getty Images)
By Sarah Finley
The Queen has been told, by doctors, that she must rest for two more weeks and not take part in any public engagements.
The Queen stayed overnight at the King Edward VII's Hospital, London, last week
However, the Queen is adamant that she will attend the Remembrance Sunday service on 14 November
---
Buckingham Palace said in a statement on Friday afternoon, "The doctors have advised that Her Majesty can continue to undertake light, desk-based duties during this time, including some virtual audiences, but not to undertake any official visits."
The statement carried on with, "Her Majesty regrets that this means she will be unable to attend the Festival of Remembrance on Saturday, November 13.
"However, it remains The Queen's firm intention to be present for the National Service of Remembrance on Remembrance Sunday, on November 14."
The Queen, whose fans were worried about her hospital stay, amid Covid cases rising, underwent "preliminary investigations," while she was in the hospital and is recuperating at Windsor Castle.
Her hospital visit has meant that she has had to pull out of several public engagements—including the COP26 climate change summit in Glasgow. However, she is thought to have delivered her speech via a recorded message.
With news about the Queen's fragile condition, and that she may not be able to walk her dogs, royal fans were excited to see her majesty bright-eyed and smiling during her most recent engagement.
The 95-year-old took to Zoom on Tuesday to virtually present her Gold Medal for Poetry to David Constantine, who was handed the prize by Poet Laureate, Professor Simon Armitage, at Buckingham Palace.
Wearing a floral dress and a pearl necklace, the Queen looked radiantly happy throughout the call and even joked at one point, "I'm very glad to have the chance to see you, if only mechanically this morning!"
Before her hospital visit, the Queen had a hectic schedule, attending multiple public engagements in both England and Wales during the month of October. Her most recent saw her hosting a reception at Windsor Castle, alongside Prince William and Prince Charles, for attendees of the prestigious Global Summit Investment. She also traveled to Cardiff to open the sixth Senedd term in the Welsh parliament and kicked off the Royal Baton Relay the week prior.