Emma Willis makes heartbreaking confession about her marriage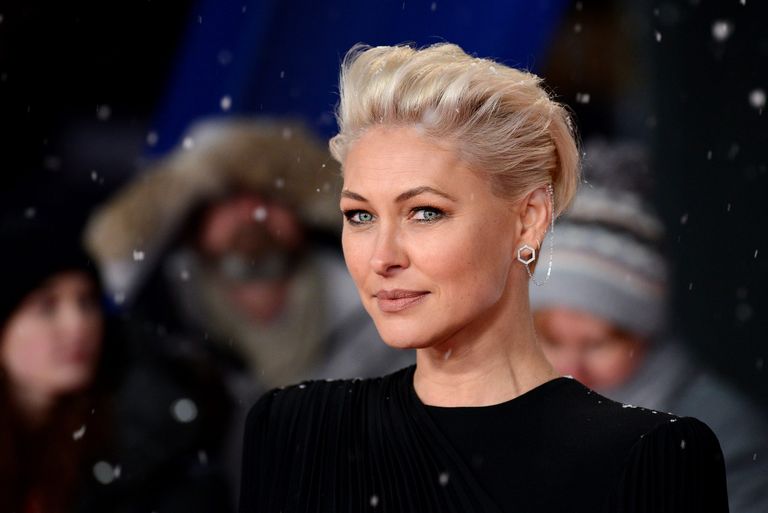 (Image credit: WireImage)
Emma Willis has revealed she's become "immensely paranoid" since becoming a mum and struggles when Matt is away.
The Voice UK host said things have got so bad that she wants a panic room built in her house for when her husband is away from home.
Opening up about her fears on the When NoOne's Watching podcast, Emma, 44, said, "I am Mrs Health and Safety – I would rather be safe than sorry."
The star - who shares children Isabelle, ten, Ace, eight, and four-year-old Trixie with Matt - explained, "I think I have become immensely paranoid about safety as I've got older and had kids.
"I think I'm a bit of a control freak, so there's part of me that does enjoy it because I can go to bed knowing that my ticklist is completed. But part of me would love not to come downstairs five times to check when I've already put the alarm on.
"I would love a panic room. We don't have room for one and I imagine they are mega bucks, but I would love one."
Matt, 37, revealed that previously friends of hers would come and stay in the house when Matt went away.
"Every time we went on tour one of Emma's friends would move into our house. And if I'm away all the kids go and sleep in her bed," he said.
It's not the first time Emma - who married Busted star Matt in 2008 - has voiced her insecurities, as she previously revealed she struggles with imposter syndrome.
"I think in the beginning it did feel like a bit of a boys' club, and I did feel a bit out of place. But back then I knew nothing about media, I knew nothing about television. I thought I was an imposter," she explained.
Despite her hugely successful career, Emma never truly believed in herself. "I thought, 'I'll enjoy it while it lasts – and I'm sure it's not going to last very long."
Georgia studied Print Journalism at university in Nottingham, England before going on to work on several leading celebrity magazines, as well as freelance writing for international magazine Grazia Middle East. An enthusiastic, hard-working and ambitious writer, Georgia recently launched her own communications consultancy, farq media. As Director and Founder, Georgia helps businesses with their Public Relations strategy, as well as influencer and celebrity marketing. She also represents several influencers of her own. She lives with this motto in mind; "if your dreams don't scare you, they aren't big enough."