Anne Hathaway reveals the struggles of parenting in the pandemic
The Oscar-winning actor shared her coping mechanism for overcoming parenting stress during the pandemic.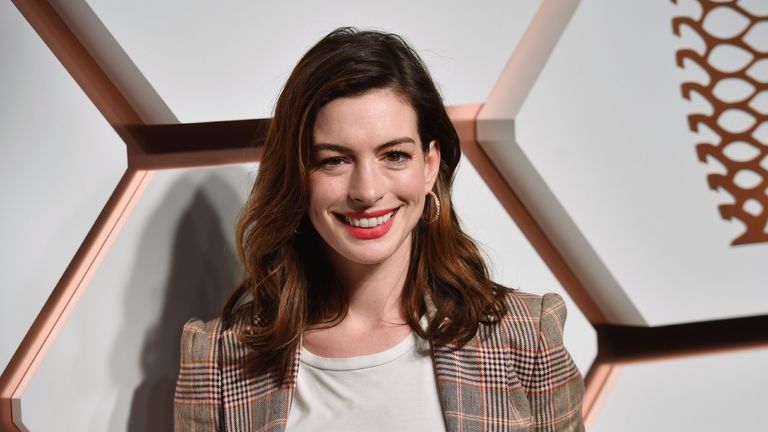 (Image credit: ANGELA WEISS/AFP via Getty Images)
By Emma Dooney
Anne Hathaway opened up about parenting challenges during the pandemic, revealing her go-to coping mechanism for overcoming the quarantine blues. 
The mother-of-two admitted to The Sun that she had difficulty adjusting at the beginning of lockdown, thanks to tight restrictions in her state. 
Anne, who lives in California with her husband and their two young sons, candidly shared her feelings about the daunting time. 
"In the early days of lockdown we were all so overwhelmed and there was a lot to process and I needed a release but I didn't want to scare my kids, so I screamed into a pillow a lot," she said. 
Fortunately, Anne's husband, Adam Schulman, has been right by her side throughout the past year's ups and downs. 
More from woman&home:
"Adam is great. If you're going to be quarantined with another adult, my husband is the one," she said. 
While many relationships buckled under the strain of the pandemic, it looks like it only brought this couple closer.
"I feel like I appreciate my husband in a new way now," Anne told OK! Magazine. "I see him multiple times a day, but at least once a day I look up and think, 'I'm so glad I'm here with you.' I think, 'There's no one else I'd rather be going through this with.'" 
Despite the strong support from her husband, raising two kids in lockdown hasn't been easy. Like many parents, Anne struggled to discuss the pandemic with her eldest son, 4-year-old Jonathan, in an age-appropriate way. 
"It was tough to try to explain to Jonathan why he couldn't see his friends and why school was shut down," she said. "It was tough to explain it all to him in a way that didn't make him terrified of the world."
While the pandemic has brought up some difficult conversations in the Hathaway household, it has also given the family an opportunity to spend more quality time together.
"There's certainly been more time to be present with my kids this year," she said. 
And as the children of two actors should expect, playtime at Anne's involves a lot of theatrical games and fantasy books. "We do a lot of pretend play. We read stories and try to live in our imaginations a lot," she revealed. 
Despite her commitment to her sons, Anne still found time to shoot a movie in September. Locked Down, filmed in London under tight Covid-19 restrictions, was released last week on HBO. The comedy-drama is a classic case of life imitating art, depicting a married couple's story in the throes of a bitter separation during the lockdown. Anne revealed that despite the time pressure during filming, the experience was truly "exhilarating." 
"Some people started smoking during lockdown, some people were drinking through lunch," she said. "We got to take our feelings and make a film with them." 
Emma is a news writer for woman&home and My Imperfect Life. She covers the Royal Family and the entertainment world, as well as the occasional health or lifestyle story. When she's not reporting on the British monarchy and A-list celebs, you can find her whipping up vegan treats and running the roads to cheesy '90s pop music...but not at the same time, obviously.