The Booker Prize longlist novels you need to add to your summer reading list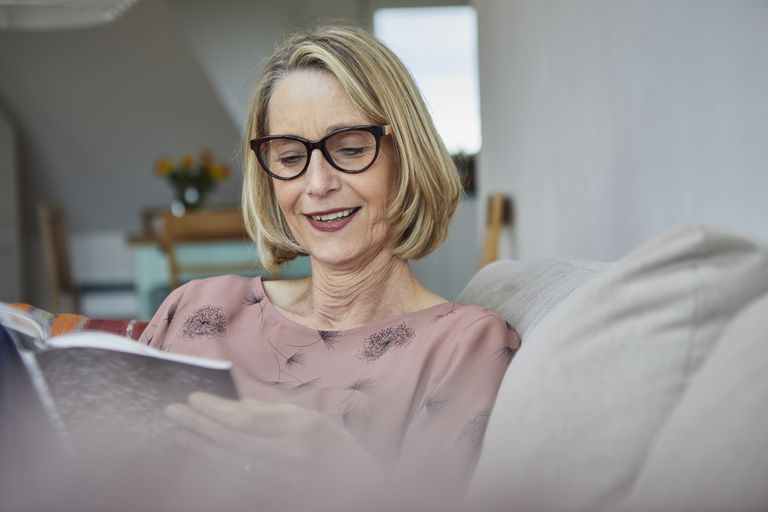 (Image credit: Getty Images/Westend61)
The Booker Prize longlist has been announced and there's a few great titles that we're keen to check out.
From Margaret Atwood's newest novel to a re-imagining of Mary Shelley's Frankenstein, we think there's something for everything on this list of Booker Prize hopefuls.
Let us know if you'll be reading any of them this summer, preferably with a nice cold drink in your hand!
The Testaments by Margaret Atwood
After The Handmaid's Tale took the world by storm and even got its own HBO series, readers have been keen to read more from author Margaret Atwood. The Testaments takes place fifteen years after the first novel, and follows three women living in Gilead.
Speaking about the latest instalment, Margaret Atwood said: "Dear Readers: Everything you've ever asked me about Gilead and its inner workings is the inspiration for this book. Well, almost everything! The other inspiration is the world we've been living in."
10 Minutes 38 Seconds in this Strange World by Elif Shafak
Elif Shafak's new novel is described as 'intensely powerful', with a synopsis that reads: "In the first minute following her death, Tequila Leila's consciousness began to ebb, slowly and steadily, like a tide receding from the shore. Her brain cells, having run out of blood, were now completely deprived of oxygen. But they did not shut down. Not right away..."
Comprised of sensory memories, this novel has quite an ambiguous blurb which only makes us want to read it even more!
My Sister, the Serial Killer by Oyinkan Braithwaite
With a title like this, how can you resist learning more? The novel follows Korede, who prepares to help her sister with the clean-up of her third murder.
It gets even more interesting too, as the synopsis reads: "She should probably go to the police for the good of the menfolk of Nigeria, but she loves her sister and, as they say, family always comes first.
"Until, that is, Ayoola starts dating the doctor where Korede works as a nurse. Korede's long been in love with him, and isn't prepared to see him wind up with a knife in his back: but to save one would mean sacrificing the other."
Girl, Woman, Other by Bernardine Evaristo
This novel follows the lives and struggles of twelve very different characters. They're mostly women, black and British, and tell the stories of family, friendship and lovers from across the country and throughout the years.
Fellow Booker Prize nominee Elif Shafak has described Bernardine as 'one of those writers who should be read by everyone, everywhere'.
The Man Who Saw Everything by Deborah Levy
Deborah's latest novel focuses on Saul Adler, a historian in 1988 who is invited to East Berlin for research. However, he has to agree to write a positive essay about the Communist area.
The synopsis is: "As a gift for his translator's sister, a Beatles fanatic who will be his host, Saul's girlfriend will shoot a photograph of him standing in the crosswalk on Abbey Road, an homage to the famous album cover. As he waits for her to arrive, he is grazed by an oncoming car, which changes the trajectory of his life."
Night Boat to Tangier by Kevin Barry
The novel follows two Irishmen, Maurice and Charlie, who are drug smugglers. As they wait for Maurice's daughter to arrive, the pair reminisce of their 'shared history of violence, romance, mutual betrayals and serial exiles'.
It currently has a 4.9 rating on Goodreads, so we're keen to give this one a go!
Lost Children Archive by Valeria Luiselli
In this story, we follow a family on a road trip from New York to Arizona. The synopsis reads: "A fissure is growing between the parents, one the children can feel beneath their feet. They are led, inexorably, to a grand, unforgettable adventure--both in the harsh desert landscape and within the chambers of their own imaginations.
"Told through the voices of the mother and her son, as well as through a stunning tapestry of collected texts and images--including prior stories of migration and displacement--Lost Children Archive is a story of how we document our experiences, and how we remember the things that matter to us the most."
MORE:The best Kindles and best eReaders – for avid and occasional readers alike
Ducks, Newburyport by Lucy Ellmann
This one also has a high score on Goodreads, averaging at 4.42. It follows an Ohio housewife with a whole host of worries, with a synopsis that reads:
"Latticing one cherry pie after another, an Ohio housewife tries to bridge the gaps between reality and the torrent of meaningless info that is the United States of America. She worries about her children, her dead parents, African elephants, the bedroom rituals of happy couples, Weapons of Mass Destruction, and how to hatch an abandoned wood pigeon egg. Is there some trick to surviving survivalists? School shootings? Medical debts? Franks 'n' beans?"
Frankisstein: A Love Story by Jeanette Winterson
This interesting retelling of Mary Shelley's Frankenstein follows a transgender doctor called Ry who falls in love with Victor Stein, a professor leading the debate on Artificial Intelligence.
The synopsis is: "Meanwhile, Ron Lord, just divorced and living with Mum again, is set to make his fortune launching a new generation of sex dolls for lonely men everywhere. Across the Atlantic, in Phoenix, Arizona, a cryogenics facility houses dozens of bodies of men and women who are medically and legally dead… but waiting to return to life.
"But the scene is set in 1816, when nineteen-year-old Mary Shelley writes a story about creating a non-biological life-form. 'Beware, for I am fearless and therefore powerful.' What will happen when homo sapiens is no longer the smartest being on the planet? Jeanette Winterson shows us how much closer we are to that future than we realise. Funny and furious, bold and clear-sighted, Frankissstein is a love story about life itself."
MORE:Everything we know so far about BBC's Normal People, adapted from Sally Rooney's hit novel
An Orchestra of Minorities by Chigozie Obioma
This one is perfect for those of you who love Greek mythology, with a synopsis that reads: "A contemporary twist on the Odyssey, An Orchestra of Minorities is narrated by the chi, or spirit of a young poultry farmer named Chinonso. His life is set off course when he sees a woman who is about to jump off a bridge. Horrified by her recklessness, he hurls two of his prized chickens off the bridge. The woman, Ndali, is stopped in her tracks. Chinonso and Ndali fall in love but she is from an educated and wealthy family.
"When her family objects to the union on the grounds that he is not her social equal, he sells most of his possessions to attend college in Cyprus. But when he arrives in Cyprus, he discovers that he has been utterly duped by the young Nigerian who has made the arrangements for him. Penniless, homeless, we watch as he gets further and further away from his dream and from home."
Lucy Buglass is a Digital Writer specialising in TV, film and lifestyle content and has written for What's On TV, GoodtoKnow and Whattowatch.com. She's passionate about entertainment and spends most of her free time watching Netflix series, BBC dramas, or going to the cinema to catch the latest film releases. In her spare time, she writes film and television reviews for JumpCut Online and her own blog, Lucy Goes To Hollywood.