Here's what the August 1953 edition of woman&home magazine looked like - from tips to attract 'admiring glances' to a photoshoot with young Princess Anne
Writer Michelle Ewan stumbled across the 70-year-old edition of the magazine at her local antiques fair. Here are her personal highlights...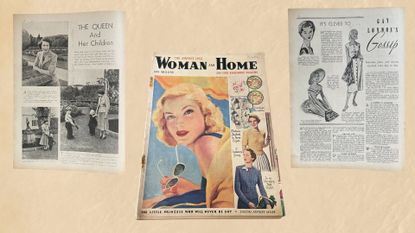 (Image credit: Michelle Ewen)
woman&home newsletter
Sign up to our free daily email for the latest royal and entertainment news, interesting opinion, expert advice on styling and beauty trends, and no-nonsense guides to the health and wellness questions you want answered.
Thank you for signing up to Woman & Home. You will receive a verification email shortly.
There was a problem. Please refresh the page and try again.
The frontpage of the vintage woman&home magazine immediately caught my eye amongst a stack of old magazines at the antiques market I was visiting. Describing itself as a 'good needlework magazine' with a special feature on the 'little princess who would never be shy', I had to read more.
On closer inspection, the coincidence made me gasp. This was the August 1953 edition, making this near-pristine copy exactly 70 years old. 1953 was the year Queen Elizabeth II was crowned. Only months earlier, I had watched her son, Prince Charles, ascend to the throne. Those coincidences aside, most of the magazine's contents couldn't have been more different from how we experience womanhood in 2023. From adverts promising to 'reveal your natural loveliness' to advice columns on 'what is not gracious', I laughed with every turn of the page.
Some things never change though. Questions about how to have the wedding you want and 'what a well-equipped spare room should contain' still felt relevant. Let's step back in time together and see what woman&home had to offer back in August 2023...
What were woman&home readers reading about in August 1953?
Fashion
Fast fashion and designer clothing is nowhere to be seen and the styles favoured in 1953 are far different from the fashion trends of 2023. 1950s readers are mostly expected to make their own clothes – choosing from "A galaxy of gay summer dresses" or perhaps "a warm cardigan-jersey of great distinction."
Full sewing and knitting instructions are provided, with the emphasis on hourglass silhouettes and covered cleavage. My favourite off-the-peg option was Dannimac's 'shimmering summer raincoat that rustles and gleams like silk', which would be a Dawn O'Porter favourite! TikTok upcyclers will love the notes on dressing up last year's handbag 'with layer upon layer of fringe' – a style that has made a comeback 70 years later!
Image 1 of 4
Health
Going to Turkey for ultra-white veneers is 2023's hot (but questionable) dental trend but, 70 years ago, the magazine reported that: '…most people lose half their teeth before they're 40'! The solution, however, was reportedly Phillip's Dental Magnesia Toothpaste for 'a real chance of keeping your teeth'.
Vegetarianism or veganism doesn't get a single mention, but shredded beef suet 'for the best puddings' does. There are no exercise guides, references to mental health or self-care – and no representation of curvy women. The focus is on attracting 'admiring glances' and busying oneself with embroidery!
Beauty
Worried your neck has 'sallowed' since you last wore a white dress? An 'intensive bleaching course should put things right'!
Health & Beauty Editor Isobel Severn's extraordinary advice also includes wearing 'a greasy-type foundation' to avoid collecting wrinkles in the sun and avoiding dark lipsticks which 'give one a dated look'. Her bugbear is older women who do not 'take the trouble to outline their lips with a lip pencil, so that the edges are anything but clearcut'. I cannot disagree, however, with her comment that: 'Every woman needs just one brooch to add that essential look of sophistication'. I love my brooch collection!
Image 1 of 2
Advice
Hands down, the agony column is my favourite section. My heart goes out to the bride-to-be who would prefer to stay at her own reception as long as she likes without a formal 'going away'. The editress' response: '…if you and your bridegroom were still on view, hours later, talking to people and receiving congratulations, there might be a distinct feeling of anti-climax' is terrible advice! I do agree, however, that it is ungracious to say: 'You shouldn't have spent your money on me' when receiving a birthday gift, and I love the sentiment of 'cultivating this Royal attribute' in the Coronation year.
Royal family
Put thoughts of Meghan and Harry's tell-all interviews with Oprah out of your mind. Everything was seemingly plain-sailing for the royals in 1953. I can only imagine the editress' joy at 'scooping' an informal photoshoot at Balmoral with the newly crowned Queen and her children, Prince Charles and Princess Anne, who are 'constantly together, get on well and taught to share'.
An additional feature on 'The little princess who will never be shy' celebrates Princess Anne turning three years old that month. At that tender age, she is already 'well on the way to acquiring the graceful walk that characterises so many of the adults of her family and especially her mother and aunt'. We know now that Princess Anne indeed turned out to be anything but shy, from her cheeky childhood antics to the time she boldy thwarted a kidnapping attempt.
Image 1 of 4
Aside from the features, it's the adverts which I love best. Imagine the excitement of owning a Kelvinator – 'America's most modern refrigerator'. It must have felt revolutionary! Or the Coldrator – 'saving precious kitchen space for her' and providing room for 'tender meat for him'.
What hasn't changed, though, is woman&home's commitment to offering content reflective of women and their homes as is relevant to the era. Fashion, health, beauty, advice and reports on the Royals are as much of interest today as they were in 1953. Thankfully, however, people of colour; the LGBTQIA+ community; and women with non-traditional family models will also see themselves represented in the magazine and online.
Sign up to our free daily email for the latest royal and entertainment news, interesting opinion, expert advice on styling and beauty trends, and no-nonsense guides to the health and wellness questions you want answered.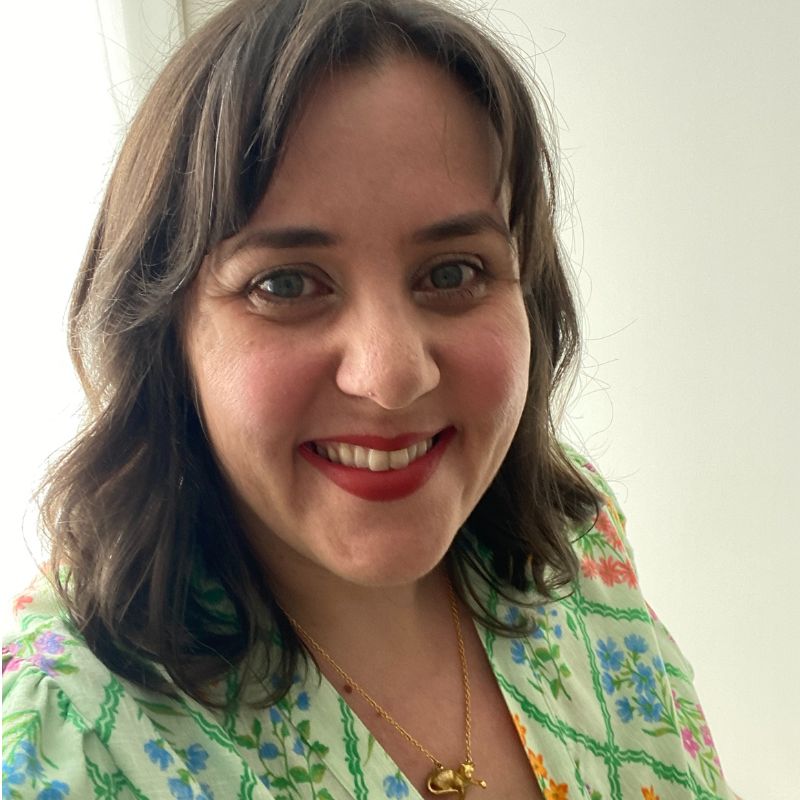 Michelle Ewen is a freelance journalist and personal essayist, whose writing credits include Insider.com and Metro UK. Her 20-year career began in the true-life magazine market, where she wrote features on everything from child-killers and love rats to religious cults and botched medical surgery. In 2019, Michelle co-founded the world-first #SheCan365 project – telling the stories of 365 female entrepreneurs over 365 consecutive days in exactly 365 words. More than a little obsessed with cats, Michelle is also a connoisseur of terrible shark movies. She loves to declutter and practises stoicism, but is forever trying to break up with her phone.