UK rail networks introduce new scheme to support victims of domestic violence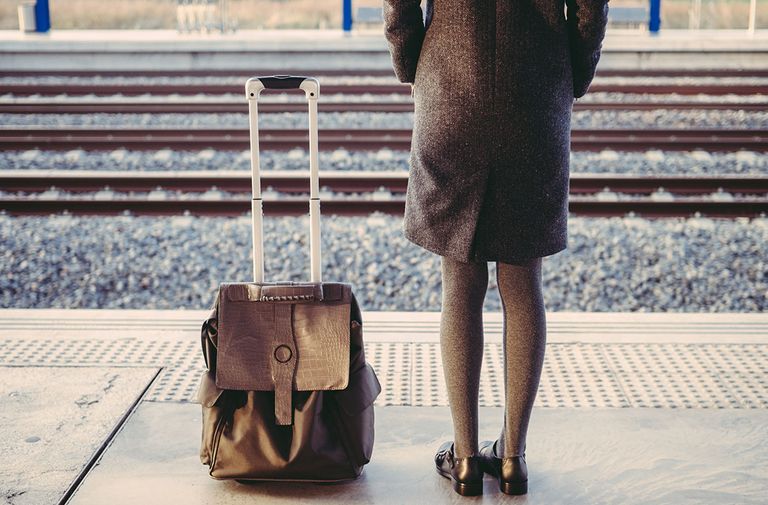 (Image credit: Getty)
UK rail networks are introducing a new scheme to support victims who have suffered from domestic violence.
Two major rail networks have launched a programme where women who are attempting to flee an abusive environment will be able to travel for free in order to reach refuge accommodation safely.
Great Western Railway (GWR) and Southeastern have partnered up with a number of women's charities to implement the initiative.
The Rail to Refuge scheme, which is run by domestic violence charity Women's Aid, will enable women to seek a shelter further away from their local area.
MORE: Domestic abuse - the signs to look out for and where to find help
Welsh Women's Aid and Imkaan, a charity that supports victims of different ethnic minorities, have also joined forces to help assist the programmed.
Victims are generally advised to flee to accommodation that is further from their home in order to make it more difficult for them to be found or pursued.
However high travel costs can make this difficult or near to impossible, especially if victims are experiencing financial abuse – a situation where a victim's finances are being controlled by someone else so that they are unable to procure any money of their own in order to escape.
Station manager for Southeastern, Darren O'Brien, first came up with the idea for the scheme after he watched a Dispatches documentary about Women's Aid in Reigate, Kent.
"Access to cash is a major barrier for women escaping an abusive partner," said Adina Claire, Acting co-Chief Executive of Women's Aid, "and free train travel will be one less thing for these women to worry about at a time of acute crisis."
MORE: Duchess of Cornwall speaks out in support of domestic abuse victims
"The railway is much more than trains and rail track; it is about supporting the communities that it serves," added Great Western Railway Business Assurance Director Joe Graham.
"Many of those trapped are unable to flee from their abusers because they have no means by which to do so," he continued. "Now, with what is such a simple idea, we are able to help provide that means."
For more information on Women's Aid refuges, please visit womensaid.org.uk or freephone the 24 Hour National Domestic Violence Helpline on 0808 2000 247.