The TV Listings You Don't Want To Miss This Month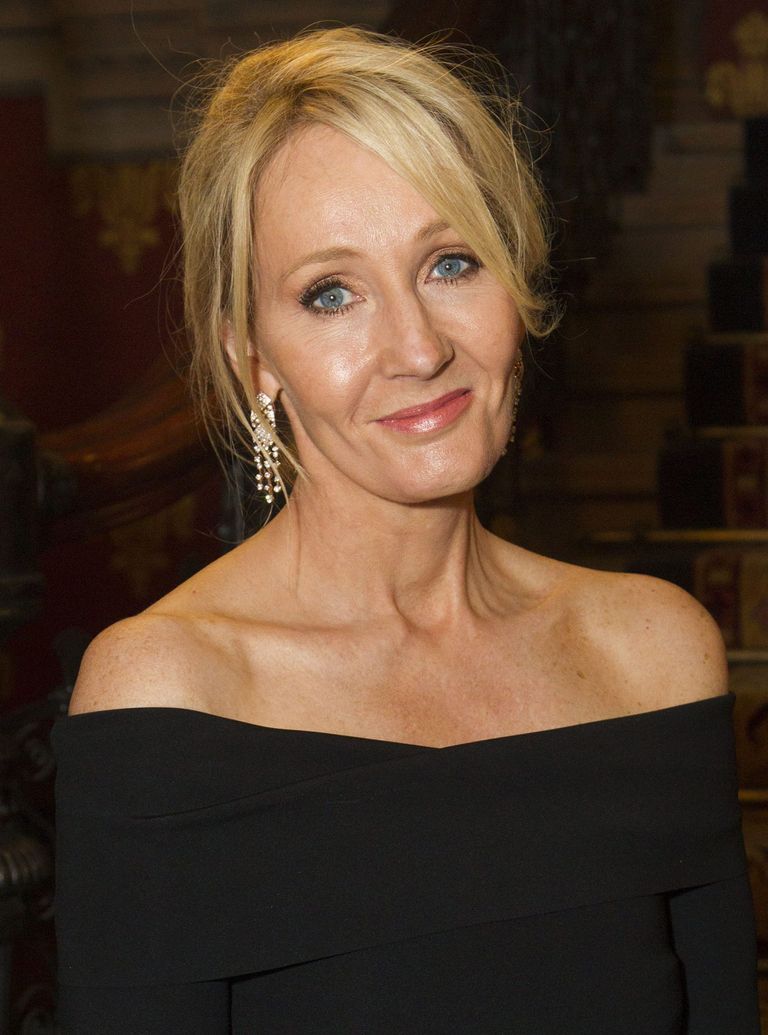 (Image credit: Dan Wooller/REX/Shutterstock)
Your guide to the must-see shows on TV right now...
Starring Tom Burke, who played the heavy-drinking, bad boy soldier in War and Peace and Jane Eyre''s Holliday Grainger, Cormoran Strike is the new three-part television series based on J.K Rowling''s latest novels. The story is a far cry from the author''s usual universe of wizards and sorcery, as it sees her step into to a darker world of crime and investigations. 
Written under the pseudonym Robert Galbraith, J.K. Rowling will not be penning the screenplays, but is currently working on the series as an executive producer. The story follows the cases undertaken by private investigator Cormoran Strike, and his assistant Robin Ellacot. 
In a recent statement Rowling revealed that she was ''delighted'' with the casting and added; ""We''ve now secured two superb actors in the lead roles and I think they will create something very special together."" 
Filming in London is expected to begin this month, and the crime series will air on the BBC in 2017, beginning with an hour-long episode of The Cuckoo''s Calling - the first of the three books.
It became Channel 4's biggest rated drama in 20 years and now the sci-fi drama that imagines a world where humans live alongside robots returns for a second gripping series. There are plenty of familiar faces on the scene, including Katherine Parkinson and Gemma Chan. Humans airs on Sundays at 9pm on Channel 4.
Dark Angel
Joanne Froggatt stars in this chilling two-part drama as real-life figure, Mary Ann Cotton, the first female serial killer in England whose methods left no visible scars. Travelling around the North East, she insinuates herself into unsuspecting families, before committing her crime - and moving on. Dark Angel airs on Mondays at 9pm on ITV.
The Moonstone
Cold Feet's John Thomson and Sarah Hadland (Miranda) head up this adaptation of Wilkie Collins' novel. Airing over five consecutive afternoons on BBC One Daytime, the series sees the charismatic adventurer Franklin Blake (Joshua Silver) on the most important quest of his life - to solve the disappearance of the priceless Moonstone and win back Rachel Verinder (Terenia Edwards), his one true love. The Moonstone airs Monday to Friday at 2.15pm on BBC One.
Ordinary Lies
With a brand new location and a brand new cast (Angela Griffin and Jill Halfpenny star), the series about a set of characters who have skeletons in their closets is back for round two - and it doesn't disappoint! Set at the call centre and warehouse of a sports sales company in Wales, the lies of the new workforce escalate fast, with shocking results. Ordinary Lies airs on Tuesdays at 9pm on BBC1.
The Apprentice
Lord Sugar is once again joined by trusted aides Karren Brady and Claude Littner as a fresh batch of aspiring entrepreneurs battle it out to win a £250,000 investment. Do they have what it takes to make it to the top? Expect big egos, tantrums and advice that's not always easy to take. The Apprentice airs on Thursdays at 9pm on BBC1.
The Missing
Keeley Hawes and David Morissey lead the second series of this compelling crime thriller as the parents of Alice, who went missing in 2003 and returns after 11 years away. But where has she been? And who has she been with? The Missing airs on Wednesdays at 9pm on BBC1.
My Mother and Other Strangers
Set in WWII in rural Northern Ireland, Rose Coyne (Hattie Morahan) must deal with the consequences of a huge US Army Air Force landing in the middle of her rural parish. But that's not all - at the heart of the series is an ongoing love story that enfolds Rose and her husband Michael in a dangerous love triangle with a handsome and charming liaison officer, Captain Dreyfuss (Mad Men's Aaron Staton). My Mother and Other Strangers airs on BBC1 this November.
The Young Pope
Jude Law is the newly elected Pope Pius XIII aka Lenny Belardo, the first American Pope in history who must establish himself and navigate the power struggles of the closed, secretive Vatican in this eight-part series. Diane Keaton also stars. The Young Pope airs on Thursdays at 9pm on Sky Atlantic.