The One Room That Will Transform Your Garden And Your Life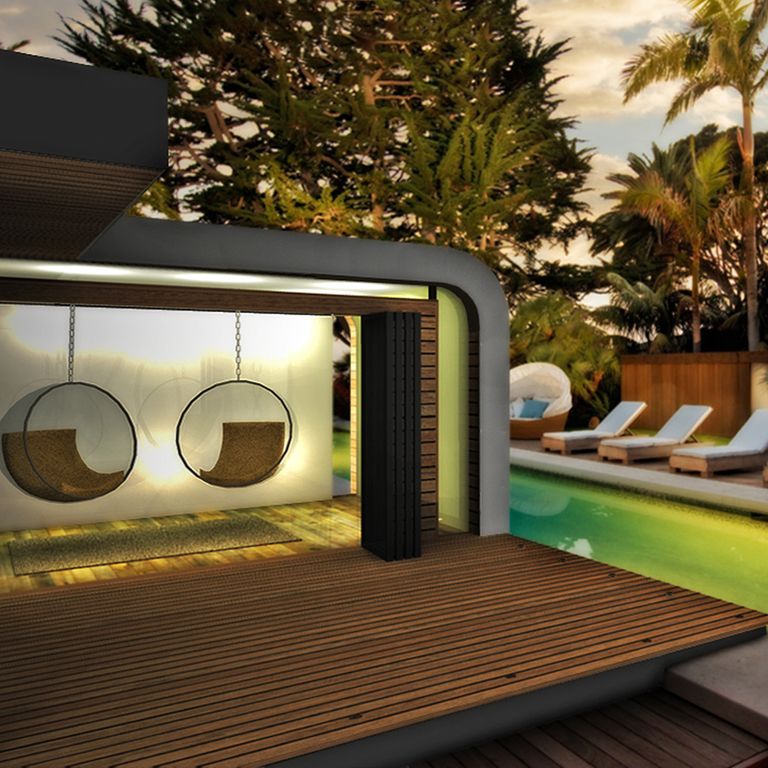 Creating a stylish garden office or art studio is a cinch with our pick of gorgeous garden rooms
Fancy adding a garden office, yoga studio or outdoor dining pavilion to your home? Strikingly contemporary or romantically traditional, the latest generation of garden rooms easily transform your garden into a stylish living space. Most rooms can be equipped with telephone and data points, power sockets, lighting and heating for year round use - and you can even fit in water supply and drainage for that all important hot tub. Image: Poolside garden room by Atelier
Ecospace Studios
Made with natural materials from sustainable sources, the stylish, minimalist Ecospace studio is as green as it gets. The roof is planted with herbs, flowers and small succulents to create extra greenery in your garden. From £9,950 plus VAT. For more details, see www.ecospacestudios.com. Image courtesy of: Ecospace Projects
Safari Breeze House
Africa is the inspiration behind this fabulous, open sided pavilion - one of the many in the Breeze House range - which is perfect for entertaining on balmy summer evenings. For prices and more details, visit breezehouse.co.uk.
Atelier Garden Studios
The clean, contemporary lines of this sleek garden room give it an almost architectural quality. Atelier's modular approach means you can configure your studio or garden office to your favourite size and look. From £21,287.29, ateliergardenstudios.com
Verdante
Pitched as the ultimate outdoor living room, luxurious Verdante is a fully bespoke, oak-framed garden room create by expert craftsmen to match your needs and your style. For prices and to arrange a complimentary consultation, visit arboreta-oak.com.
Archipod
Vaguely reminiscent of a Hobbit hole, these curvy pods feature circular windows, a top-hinged door and red Cedar shingle cladding. They are made to order so they can be tailored to your needs and fitted with stylish bespoke furniture. Theyc one in the regular Archipod (from £15,000) and the rounder Fat Pod (from £19,000), www.archipod.com.
The Garden Escape
The expert craftsmen at The Garden Escape teamed up with Metropolis Architecture to create their sleek garden rooms, which are entirely tailored around you, whether you want a pared-down garden office or a fabulous relaxation room with hot tub, curving roof and full-height glazing on three-sides to take in the views. Prices depend on size and requirements. This particular configuration costs £39,000. For more details, visit www.tgescapes.co.uk.
Casa Bubble
It takes less than an hour to create your bubble-like garden room - all you have to do is inflate it. The brainchild of French furniture maker Frederic Richard and designer Pierre-Stephane Dumas, this cutting-edge cocoon - inflated by a silent air turbine that also keeps the air fresh inside - comes with a transparent or semi-transparent cover, temperature control and, if you so require, furniture. Bubbles are connectable, so you can make your room as big as you want. From ?5.000 (about £4,050), www.casabubble.com