The Crown's Helena Bonham Carter reveals how Princess Margaret was rude to her when they met
The two have met on several occasions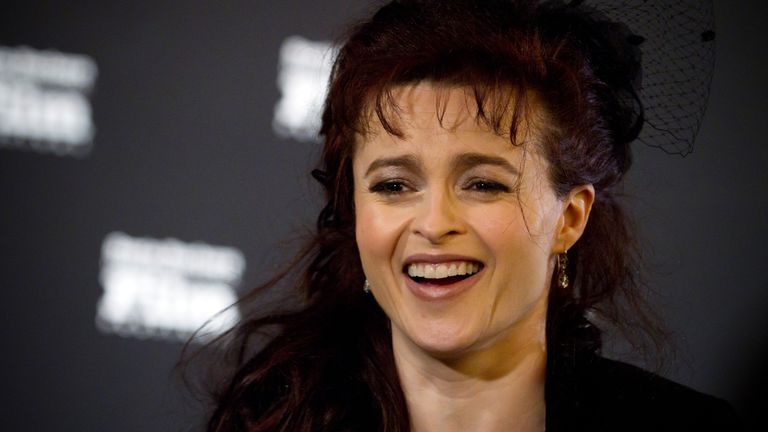 (Image credit: Alamy)
Actor Helena Bonham Carter has been met with praise for her portrayal of the Queen's sister in The Crown since season 3.
But she has revealed that she didn't receive quite as much of a warm reception from Princess Margaret herself when they met.
The actor's family moved in similar circles and she is a cousin by marriage to one of Princess Margaret's former ladies-in-waiting, Anne Glenconner. Bonham Carter's uncle even dated the princess for a time.
MORE:The Duchess of Cambridge's stunning pair of £85 Missoma earrings are finally back in stock
Speaking to The Guardian, Bonham Carter recently revealed, "Margaret was dimly in the back of my childhood". She then told of how she remembers "backing into her and her giving me one of her sharp looks" when she was a child.
But it wasn't until much later that the actor received one of Princess Margaret's well-known backhanded compliments. The events unfolded at "one of those dos", Bonham Carter explained and the princess recognised her, remarking, "You're getting better at acting".
Far from being taken aback by the comment, the actor took it in her stride. She revealed she wasn't surprised, because "that was so her. She used to put people down in a sort-of compliment".
How did she prepare for The Crown?
However, Bonham Carter didn't let personal experience govern her portrayal of the princess in The Crown. The actor discussed how she spent many months researching the Queen's sister. She was keen to explore alternative sides to her, rather than focusing on her rather well-documented put downs.
MORE:Holly Willoughby looks stunning in green on This Morning - here's how you can get her exact dress
"I'm not disputing Margaret was rude," Bonham Carter said. She added that "often the reason people attack others is because they feel vulnerable".
As part of her research, she spoke to those who knew Princess Margaret best, including Anne Glenconner. This way, she was able to get a well-rounded understanding of her character, remarking, "honestly, you should see my Margaret file!"
https://www.youtube.com/watch?v=OiXEpminPms
Perhaps best known for her portrayal of witch Bellatrix Lestrange in the film adaptations of J K Rowling's Harry Potter series and of Queen Elizabeth in The King's Speech, Bonham Carter has achieved great success in film and television.
The Crown Season 4
She joined Netflix's The Crown as Princess Margaret from series 3. Bonham Carter took over from Vanessa Kirby who played the princess in her earlier years.
The upcoming Season 4 promises to reach even greater heights as it shines the spotlight on Lady Diana Spencer's introduction to the Royal Family. We can hardly wait!
The Crown Season 4 is set for release 15 November 2020.