Ruth Langsford finally reunites with her mum after months apart during Covid-19 pandemic
Have you seen her emotional video?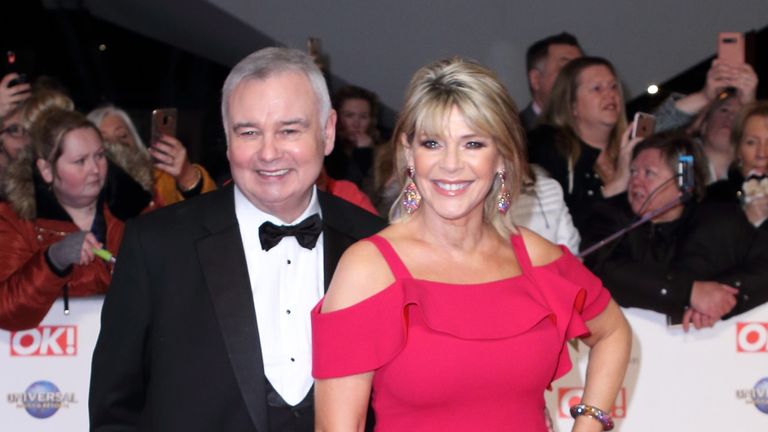 (Image credit: Getty)
Ruth Langsford shared her joy at being reunited with her mum after many months apart, posting a heartwarming video on International Women's Day. As for those in many other families separated throughout the pandemic, Ruth – who along with her husband Eamonn was replaced as a regular This Morning Friday host earlier this year – had been unable to see her beloved mother Joan, who lives in a care home, for quite some time. But that all changed this week when broadcaster Ruth shared an adorable video of her mum and her dog Maggie, both of whom looked delighted.
In her heartfelt caption, Ruth revealed just how special the day was for them both, writing: "On #internationalwomensday I got, at last, to spend an hour of it with the most inspirational woman in my life...my darling Mum ❤️ Maggie was SO excited to see her too!"
Ruth's followers were quick to share their delight at this special visit, knowing just how much she had been missing seeing Joan throughout this challenging time.
"Aww!! So good to see your mum here again! Happy international women's day to both of you!" wrote one.
Another follower echoed this sentiment, commenting: "Over the moon for you all. Me and my mum have tears watching this. Maggie's kisses are just the sweetest 😍😍😍 "
"Oh Ruth, I thought of you today when I watched the news and hoped you'd be reunited with your mum. So lovely 😍 xxx" a fellow Instagram user thoughtfully declared.
The emotional reunion of mother and daughter comes after Ruth became tearful on-air on Loose Women in February, opening up about not being able to see Joan at her care home due to the restrictions in place in the UK at the time. She also shared that Joan had received her first Covid-19 vaccination.
The Loose Women panel had been discussing the possibility of relatives being able to visit family in care homes after the Covid-19 vaccine rollout.
Ruth shared that she phoned her mum "all the time" and that she's "seen [her] mum through a window", but at that time had not been able to physically touch or hug Joan for months.
Ruth went on to announce on Instagram later that month that she had also now received her first Covid-19 vaccination. The mother-of-one shared her brilliant news alongside a picture of herself as she was given the jab.
"JUST HAD MY VACCINE!! Feel SO grateful. Thought it was a scam message at first as I wasn't expecting to be called until March! Thank you everybody, staff & volunteers, at the vaccination centre in Walton-on-Thames, Surrey... a quick, well organised and very friendly experience. The jab took seconds and was painless. Thank you @stephanieshervington for being so lovely... you & your colleagues are doing an amazing job," Ruth wrote.
The ITV presenter then went on to reveal something even more important as she shared that having the jab meant "another step forward to being able to see my Mum again I hope."
Both Ruth and Joan were likely delighted to be reunited for such a special visit.