The Queen's 'rebellious' cousin reveals she was once a candidate to marry Prince Charles but says he 'wasn't really her type'
The Queen's cousin was once considered a potential bride for the Prince of Wales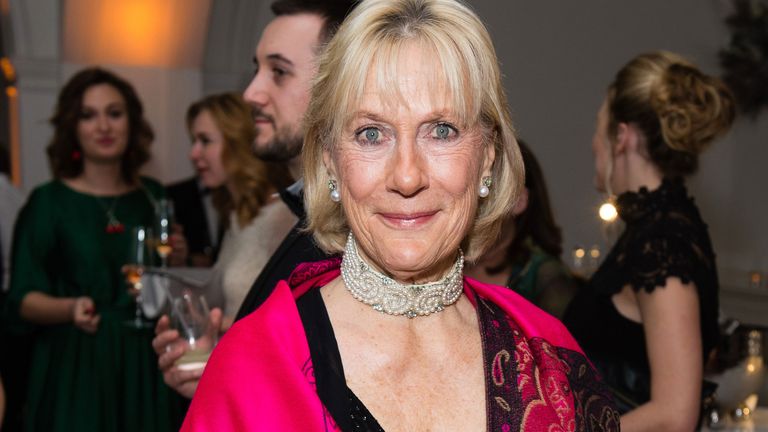 (Image credit: (Photo by Jeff Spicer/Getty Images for Eastern Seasons)
The Queen's cousin, Princess Olga Romanoff, has revealed she was considered a candidate to marry Prince Charles when she was young.
---
Opening up about her life as cousin to Queen Elizabeth II, ahead of her appearance in ITV documentary The Queen and Her Cousins with Alexander Armstrong tonight, Princess Olga admitted that she wasn't too keen on the prospect of marrying Prince Charles.
Speaking to The Telegraph, she said, "Harper's and the Queen were doing a piece on foreign suitable princesses. My mother was the one that did the speaking, I didn't know anything about it.
"He wasn't really [my] type."
"They were looking for a title, foreign, breeding and possibly because I was 17 and they were all young and virginity was good. That sort of ticked the boxes," she added during The Queen and Her Cousins.
"I was only interested in horses - she put me down as a sculler. I couldn't row. Mother was born in 1908. It was unladylike to only want to be on a horse."
Despite her resistance against becoming the Prince of Wales' wife, Olga certainly sings the praises of Duchess Camilla.
"She was pretty, funny, tanned, swore like a trooper then, like me, and we both smoked," she said, remembering the moment she met her in 1969, at a cousin's coming out dance.
While Princess Olga, who lives at Provender House in Kent, has been dubbed the "rebellious" one when it comes to Her Majesty's cousins, she's claimed that she was actually quite the opposite and, in fact, regrets not being bolder.
"I've never done drugs! I didn't even smoke pot in the Sixties, which was the time to have done it. Too late now, because it's so strong. I never took to drink. Didn't screw around. It's all very depressing.
"Underneath, [rebellion] was there. I would like to have given two fingers."
Speaking on ITV's Lorraine today, Olga backed the Queen's iconic "never complain, never explain motto" when asked about Prince Harry and Meghan Markle's explosive Oprah Winfrey interview.
"The Queen has this thing doesn't she? She never complains. Never explains. That comes from the Queen Mother, too," Lorraine said.
"But her children and her grandchildren have given extensive TV interviews. We have seen that. Do you think that is the way ahead to sort of modernise the royal family?"
"I think the Queen does it right," Princess Olga said.
"I was taught to 'sit down and shut up' and never wash your dirty linen in public, no matter what it might be."