The Queen's cousin reveals the hilarious reason she 'has had children in tears'
The Queen's cousin wasn't quite what little ones were expecting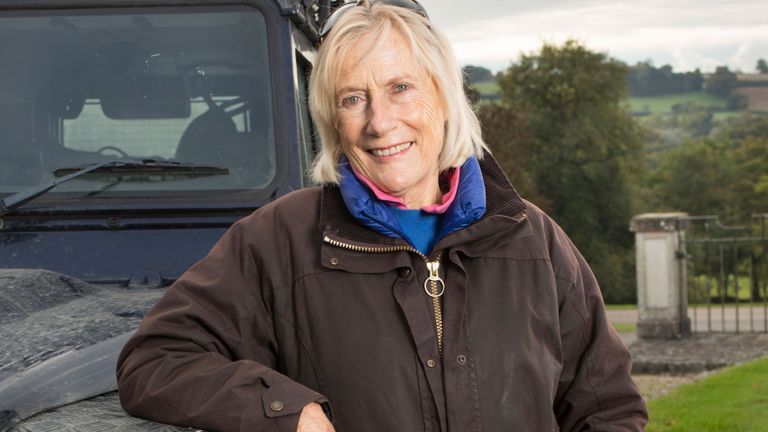 (Image credit: The Queen and Her Cousins / ITV)
The Queen's cousin, Princess Olga Romanoff, has revealed how she has had "children in tears" over the years, after not quite living up to the cliché expectations of royalty.
The Queen's cousin, Princess Olga, has admitted that she has left disappointed children in tears in the past, having not lived up to their expectations of what a princess should be like.
Her Majesty's relative appeared on ITV's The Queen and her Cousins with Alexander Armstrong last night, giving an insight into life as a royal family member.
This royal news comes after it was revealed that Princess Olga almost had Buckingham Palace in her future as she was once a candidate to marry Prince Charles.
---
During her appearance on the documentary to mark Her Majesty's 95th birthday, Princess Olga Romanoff shared details of life within the royal fold.
Princess Olga is the granddaughter of King George V's cousin, making her Queen Elizabeth II's third cousin.
The Russian princess is also related to the late Prince Philip, via her Danish great-great-grandfather.
Opening up on how being part of the royal family had affected her life, she told Alexander, "My mother was a princess because she married my father. My father was a prince, so automatically I was a princess and it didn't actually have any impact on me at all. To me it was quite normal."
When told that "every little girl wants to be a princess", Olga joked that she had in fact driven little ones to tears in the past, having not met up to their expectations of fairy tale-esque royalty.
"They see me and they cry. They expect the dress and the tiara and what they see is this. I have had children in tears," she laughed.
Olga, 71, also recalled spending time with Prince Charles and Princess Anne during her childhood, saying, "The Queen used to take Charles and Anne to have tea with my grandmother and they apparently had beautiful manners and I had terrible manners."
She also admitted she feels "blessed" not to have been part of the monarchy's inner firm, telling Alexander that her country lifestyle is far more to her taste.
"I would have made a lousy imperial princess," she said.
"You don't want to scrub up every day. You want to be smelling of horse and you don't want to have to be tarted up."
Princess Olga even shared her thoughts on Prince Harry and Meghan Markle's departure from royal life, admitting her view on them is "not great".
Praising the Queen for facing many moments of adversity during her reign without a complaint, she said, "The Queen has never sat there and said about anything that makes her miserable, has she. She's always got on with it.
"The most she ever said was the 'Annus Horribilis' which i thought was wonderful. I think a bit of mystique and all that is a very good thing," she added, before confessing she's "not very keen on" royal relatives "telling you their problems on television".