The Queen's unique parenting style revealed in new documentary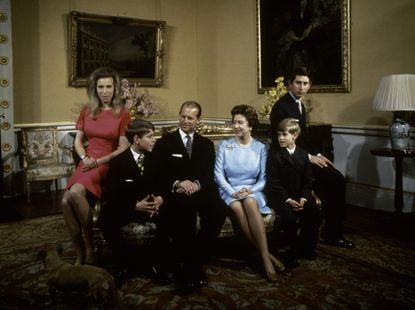 (Image credit: Getty Images)
The Queen has four children and a new documentary has delved into her 'hands-off' parenting style.
In the hour-long documentary, Being The Queen, filmmaker Tom Jennings takes a look at the monarch's private life with old video footage.
Her Majesty has often been portrayed as a hands-off mother, due to her excessive royal duties.
What was the Queen's parenting style?
Royal biographer Tim Heald revealed in the programme that the Queen's children were lucky to see her for more than half an hour a day.
He said, "It wasn't that anybody was being deliberately unkind or cold… it was just the way you did things."
While Tom Jennings added to Glamour magazine, "Keep in mind that running the monarchy is a full-time job times 20, so things like family time fall through the cracks.
"Entrusting their children to boarding schools, private tutors and such is terrific for one's education, but it isn't the same as the nurturing and guidance that you would get from a parent."
All four of the Queen's children attended boarding schools after the age of 13.
But while some have depicted the Queen's parenting style has 'distant', her own children disagree.
Princess Anne said in 2002, "I simply don't believe there is any evidence whatsoever to suggest that she wasn't caring. It's just beggars belief."
In other royal news, Prince Harry has revealed that he and wife Meghan call their one-year-old son Archie their 'little man.'
He said, "Our little man is our number one priority but then our work after that is the second priority and we're just doing everything we can to do our part to make the world a better place."
How cute!
Robyn is a celebrity and entertainment journalist and editor with over eight years experience in the industry. As well as contributing regular to woman&home, she also often writes for Woman, Woman's Own, Woman's Weekly and The Sun.