This is how the Queen will be celebrating her birthday today
Things are very different this year!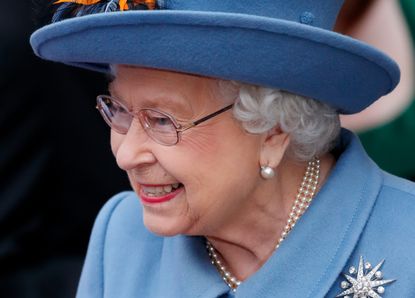 (Image credit: Getty)
Today marks Her Majesty the Queen's 94th birthday.
But with the coronavirus pandemic making life very different for all of us, the monarch's big day won't be spent in the same way as previous years.
In light of lockdown rules, the Queen will be unable to spend the day with the rest of the royal family.
She is currently residing in Windsor Castle, where she and her husband, Prince Philip, are isolating, to reduce their risk of coming into contact with the coronavirus.
But that doesn't mean Her Majesty won't be able to have contact with the rest of the royals.
In fact, it is said that she has become quite the expert when it comes to using video calling app, Zoom.
According to reports, the Queen will join her loved ones in a video conference, so that they can wish her a happy birthday.
"Aides have been planning to set-up video calls to mark the celebration instead, allowing the Queen's children, grandchildren and great-grandchildren to wish her a happy birthday," a source told the Daily Mail.
Meanwhile, royal expert Camilla Tominey appeared on This Morning today to explain that the Queen has been using Zoom to conduct her royal duties and hosted the first online Privy Council meeting recently.
The Queen is also thought to be planning some special virtual get togethers to celebrate the upcoming birthdays of Princess Charlotte and Prince Louis, so that the whole family can be a part of her great granddaughter's fifth birthday and her great grandson's second birthday.