Princess Beatrice opens up about the 'challenging' times she faced as a child in honest new video
Bea was very open about her childhood battles...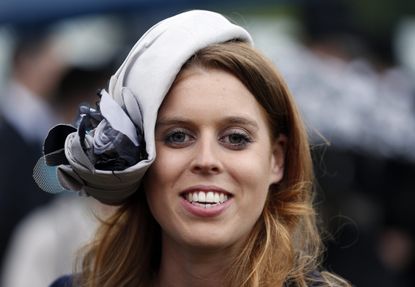 (Image credit: Getty)
Princess Beatrice has opened up about the hard times she faced as a little girl in an honest new video.
The Queen's granddaughter opened up about struggles with charity Made by Dyslexia about her own experiences with the disorder.
Speaking on how dyslexia impacted her education, Princess Beatrice said, "I was very lucky, I got to go to a school that was very nurturing and supporting… [but] I would describe the actual day to day learning side of things – very challenging.
"We had different coloured books to describe where your reading levels had got to, and I was always on the white books.
https://www.instagram.com/tv/CAhi4E6gIUU/?utm_source=ig_web_copy_link
"My best friends were always on the yellow books or the green books, they were so far ahead.
"And I think at that stage, those moments of doubt just pop into your head. 'I'm not good enough, I'm not smart enough, why am I not like the others?'"
She then went on to admit that she feels she has been able to flourish in her career despite having dyslexia.
Beatrice is currently Vice President of Partnerships & Strategy at a software company called Afiniti.
"I'm very lucky I've been able to find a job that relies on my communication skills a lot more than it is me sitting behind a desk. A lot of my colleagues also have dyslexia because we work in a technology company that is always about looking at things differently.
"And I think that's one of the strengths we have as dyslexics, looking at things differently."
Lots of royal fans were quick to praise the princess for speaking out on the important issue.
'This is exciting that she is highlighting dyslexia. As many royals need to find a topic to champion but showing my child this video she will have not much to identify with,' wrote one.
'My son Benjamin is 9 and has dyslexia, I can't wait to show him this too! ❤️,' chipped in another.