Prince Harry dresses up as Santa for children's charity in heartwarming video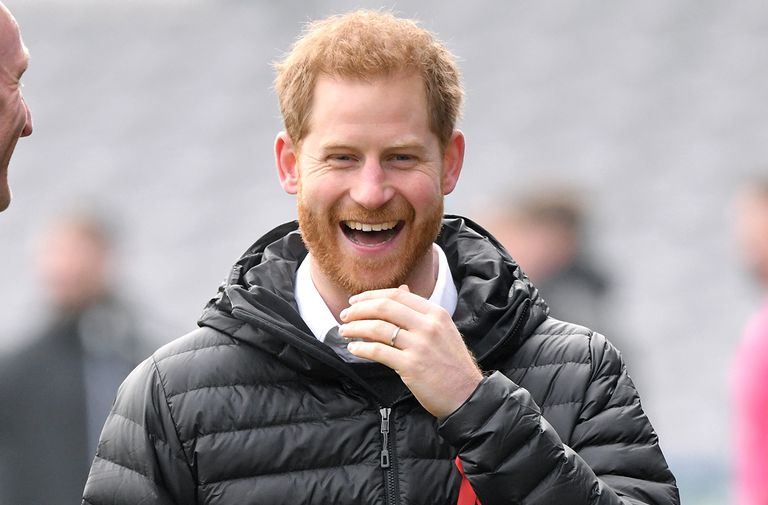 (Image credit: WireImage)
Prince Harry has dressed up as Santa for a children's charity. The Duke conveyed a touching message as he made the sweet gesture.
Prince Harry has dressed up as Santa Claus for a children's charity.
The Duke of Sussex made the sweet gesture for bereaved children who are supported by Scotty's Little Soldiers, an organisation that supports children who have lost a parent through the British Forces.
Prince Harry and wife Duchess Meghan Markle were invited to the charity's Christmas party, but as they were unfortunately unable to attend, the dad-of-one sent over a message instead.
MORE:Duchess Camilla and Prince Charles share super suave Christmas card – and fans are loving it
And the royal sweetly dressed up as Father Christmas for the video that he sent over, which was shared on the charity's website.
"Ho! Ho! Ho!" said Harry, dressed up in a big red suit with a false white beard. "Hi guys, everyone at Scotty's Little Soldiers. I hope you're having an amazing time.
"I hear there's 190 of you there this year so please cause as much chaos as humanly possible.
https://www.youtube.com/watch?v=-i7yNwzaPqA
"I also want to encourage you guys to look around and realise that you are part of a family, part of an amazing community and that there is support there for you every single day should you need it."
"Having met some of you, well most of you a few years ago, I know how incredibly strong you are.
"Yes, losing a parent is incredibly hard," continued the Prince, who lost his mother Princess Diana when he was only 12 years old, "but I know every single one of you, by helping each other out, you will have an amazing future ahead of you, and you're going to have a fantastic Christmas.
MORE:Blue or green? Why everyone is talking about the Queen's dress
"The last thing from me is, your parents will never be forgotten and you will never be forgotten and I know you will leave today with a huge smile on your face, and the younger ones of you probably covered in food as well.
"So have a fantastic Christmas and Happy New Year."
How sweet! We wonder if the Duke will be dressing up as Santa for seven-month-old son Archie's first Christmas this week!