Prince Charles' message of hope on the UK's day of reflection
The Prince of Wales has asked fans "to look with hope towards a brighter future," on the UK's day of reflection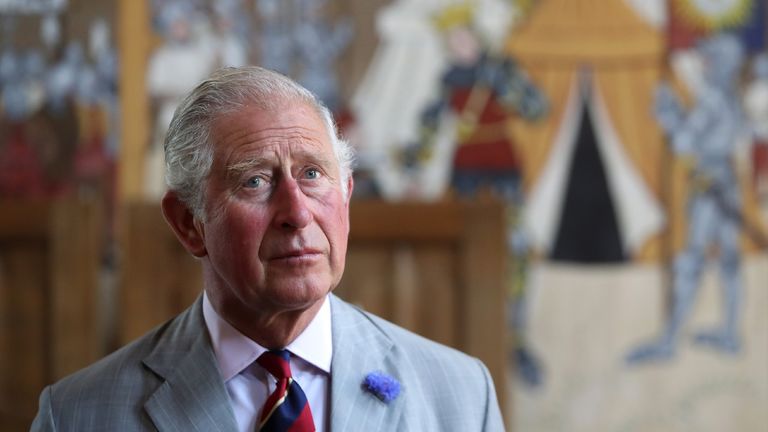 (Image credit: Chris Jackson / Staff / Getty Images)
The 23rd March 2021 marks the one-year anniversary of the UK going into lockdown. Prince Charles has shared a message of hope with his fans. 

• Prince Charles has promoted the Marie Curie day of reflection to remember those who have passed.
• Prince Charles has shared an inspirational message with his fans and encouraged them "to look with hope towards a brighter future."
• In other Royal News, Meghan and Harry have clarified secret wedding rumours
The Instagram post was a tribute to the day of remembrance for those who have lost their lives to Coronavirus. This day of reflection was organised by Marie Curie, the end-of-life charity, which The Prince of Wales is a patron of. 
The Prince captioned the two-minute Instagram video, "We have all been inspired by the resourcefulness we have witnessed, humbled by the dedication shown by so many, and moved, beyond words, by the sacrifices we have seen."
The caption continued to state, "Join the nation for a one minute silence at midday in support of the millions of people who have been bereaved - a moment to remember, grieve and celebrate everyone who has died during the pandemic and to look with hope towards a brighter future."
In the video, Prince Charles said, "It is right that we pause and remember those whose lives have been tragically cut short. As patron of Marie Curie, I am so very proud that this charity, which does so much to help people at the end of their lives, has taken a lead in helping the country deal with losses that we had never foreseen."
The Prince continued to try to unite the country during these troubling times. "In their memory, let us resolve to work for a future inspired by our highest values, that have been displayed so clearly by the people of this country through this most challenging of times," he said.
Marie Curie estimates that more than six million people have been bereaved since the beginning of the pandemic. The Chief executive of the charity Matthew Reed said, "Communities across the UK have come together to support one another during these most challenging of times, and it is that sense of community that will help many now find healing in the future as well."
Many Fans appreciated this message from the Prince and commented their support on the video. One fan wrote, "What a beautiful and heartfelt message. Praying for all who have suffered a loss this year." Another fan said, "Thank you Your Highness. We have got through it but to all those who we have lost and hard work of dedicated NHS staff thank you."