Mike Tindall reveals his dad's health has deteriorated due to 'nightmare' Parkinson's disease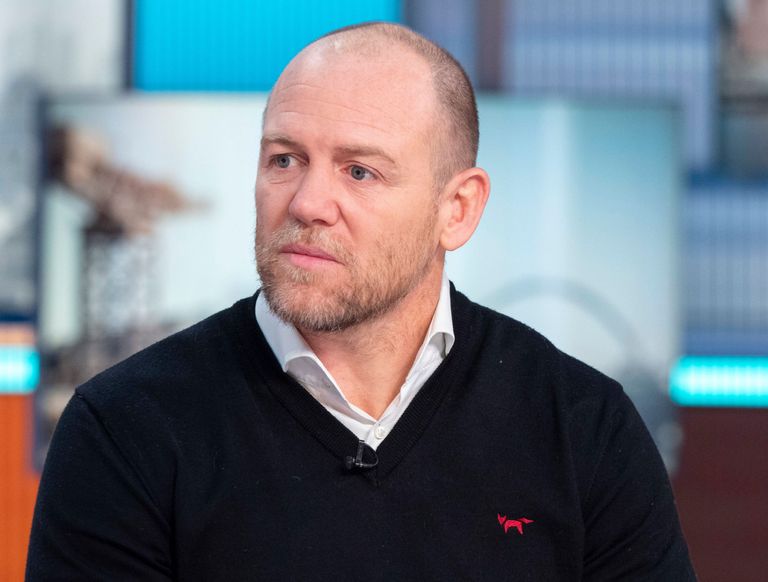 By Amy Hunt
Zara Tindall's husband Mike Tindall appeared on Good Morning Britain this morning, to raise awareness of Parkinson's, following the news that his father Phillip's condition has worsened in the last 12 months.
The former rugby player has been supporting the charity Cure Parkinson's since his father's diagnosis in 2003, using his platform to support those living with the condition as well as family members.
Speaking about his father and the condition, he admitted on GMB that the disease is like a 'nightmare'.
Mike said, "It's a nightmare disease because there are over 40 symptoms of what Parkinson's can look like... people think they're drunk or people can freeze in the middle of the street but that's the difficult part of it."
MORE:Fans praise Princess Eugenie after she delivers important speech
Because certain symptoms can be easily dismissed, Tindall expressed some regrets for being 'very blasé' at the start, and not encouraging his father to seek medical help earlier.
"He had this tremor for a couple of years before that and being a typical bloke didn't address the issue early enough... He was good for a long period of time, but in the last five years - you've seen it catch up on him."
Dad-of-two Mike went on to share how his father's condition has worsened in the last year.
"It's deteriorated," he said. "He had a really bad year last year. He was sitting at 12 stone and over 12 months... he went down to eight stone one. All that strength's taken out of him."
He also shared that Phillip's Parkinsons has made it incredibly difficult for him to spend time with his two grandchildren, Mia and Lena.
Above all however, Mike stressed the importance of being patient with Parkinson's sufferers, as they can struggle with tasks that once seemed simple. For his dad, he revealed that it's walking through doors; "Doorways have been a big problem for my dad; he just can't get through a doorway."
Parkinson's UK can provide help and support for people with the condition.
They can also provide advice to families whose loved one's are going through Parkison's.