Meghan Markle has given birth to her first child with Harry by her side: 'The most amazing experience'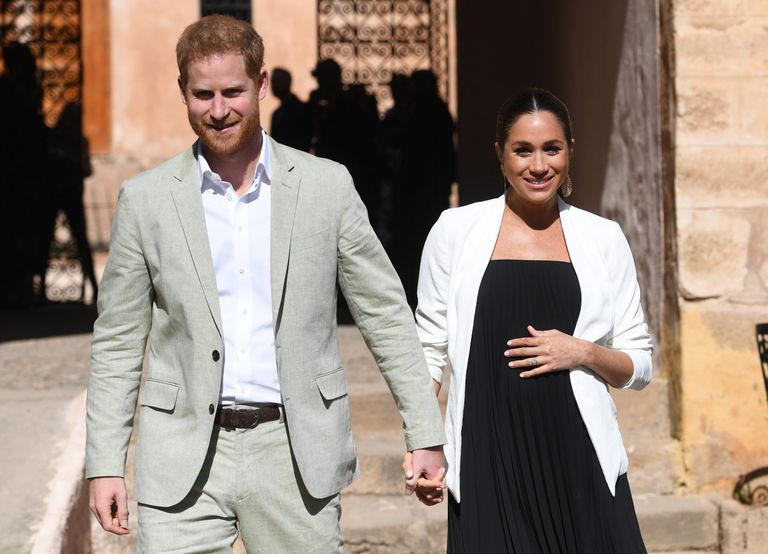 By Amy Hunt
After weeks of speculation, it has been confirmed that there is a new royal baby. The Duke and Duchess of Sussex have announced that they have safely welcomed their first child - and it's a boy!
It's thought that Duchess Meghan welcomed her adorable new bundle of joy at the couple's Windsor home of Frogmore Cottage, with husband Harry and her mother Doria Ragland by her side.
Harry, speaking in Windsor said,"Mother and baby are doing incredibly well.
https://www.facebook.com/Fabulous/videos/849322005436970/?__xts__[0]=68.ARCWqKV5SzhUGUy3uBMlxTQxJdKW3T-Twz9MCXYRSMlzT3RqsittFGSKq1S0glPD25ai1pSuYfBHjbmImefmgS5beQ3w33OpThXToslbUmWddMfjkCGP6Vq3n-52Yq5WNhqNZDxpGdNfrPSzq1_FHNePRttnjK-HiYE3v6zr4MHSNG5zYggU3_81UseEAC-rpJeSdmKKPk1Tgxi5z3WO14El9RS_HztcSVqQGnFJt3Q1M-IVthtNKLnjmTZWuDV8FqISn5WvXtiMBjwpFbmPbNP59lLUkTb-B6faxjf8s56rPZ-eK1kxJzYUKdvykx_gFm-1eljV-ySS3McYNqDpHCxaX1NclGiwte34WSA8O9e1JEHiMg7LRYo-&__tn__=-R
"It's been the most amazing experience I could ever have possibly imagined."
MORE:Inside Frogmore Cottage, Prince Harry and Meghan's new Windsor home
The royal couple are yet to announce their first child's name, but it's likely that we'll be notified in a few days time.
In the mean time, the couple have shared a sweet message to fans on Instagram, thanking the public for their support. You can read the message HERE.
It is normally royal protocol to ensure the Queen is made aware of the royal baby's name before it is announced to the public.
It's likely that we will next see the royal baby after Meghan Markle's birth at the baby's christening, which typically occurs three months after the child is born.
The Duke and Duchess announced weeks ago that they want to keep the birth as private as possible.
In a statement, they said they were 'very grateful for the goodwill they have received from people throughout the UK and around the world as they prepare to welcome their baby', but would not share more news until they have had 'an opportunity to celebrate privately as a new family'.
Prince Harry, Duchess Meghan, and the new royal baby will start their family life at their newly-renovated home of Frogmore Cottage, in the grounds of the Queen's private Windsor Estate.
There will be plenty of places for the new baby Sussex to run around as it gets older, as the house is surrounded by acres of gorgeous gardens and lakes.
Frogmore Cottage is just half a mile away from Windsor Castle too, meaning Meghan and Harry's new baby won't have to go far for visits with the Queen.
Baby Sussex is the Queen's eighth great-grandchild, following Prince William and Catherine's children, and the two daughters of Zara and Mike Tindall.
He is also the first grandchild for Meghan's mother, Doria, and the fourth grandchild for Prince Charles.
We can't wait to see the adorable new royal baby!