Meghan Markle made this touching gesture with her baby shower flowers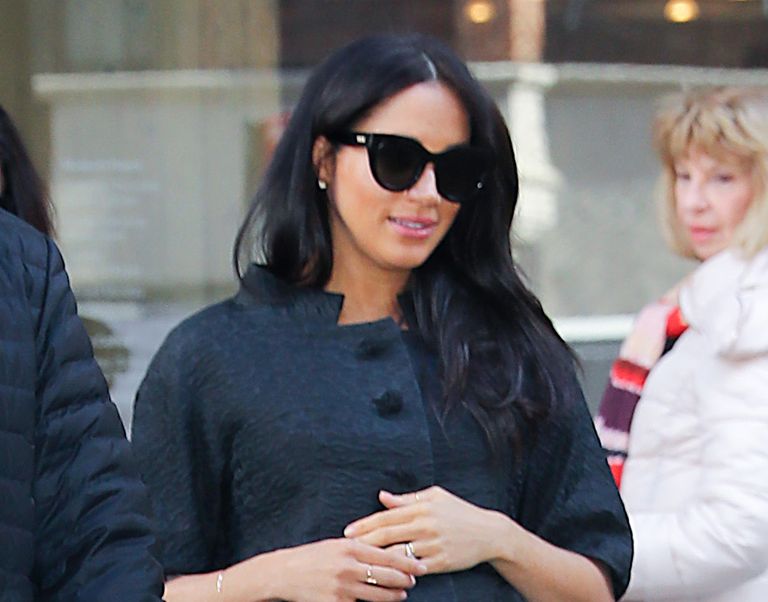 (Image credit: Jo Robins/ACE Pictures/REX/Shutt)
By Amy Hunt
Meghan Markle's baby shower may have been a glamorous, lavish affair, but it seems the Duchess of Sussex kept her desire to do something good for others close to her heart during the celebrations.
Journalist Gayle King, one of the baby shower attendees, revealed that guests were all given a lovely activity to take part in on the day - flower arranging.
MORE:Inside Nottingham Cottage, Prince Harry and Meghan Markle's home
Speaking on CBS News, Gayle revealed, "I hope she won't mind me sharing this because I've never seen anything like this at a baby shower.
"They did flower decorations. They had flower arranging, they brought in somebody to explain how to arrange flowers."
But the creations weren't for the guests to hold on to. Gayle went on to reveal that Meghan decided on putting them to good use, by giving them to a special cause.
She continued, "We all each made an individual vase,
"Then Meghan, at her request, got in touch with an organisation I've never heard of with, called Repeat Roses, and they were all donated to different charities.
"I thought that was a very sweet thing… It just speaks to who she is. She's kind, she's very generous. And a really, really sweet person."
Repeat Roses are an organisation that give away wedding and event flowers to various kinds of charities, "to increase social impact and reduce waste". What a lovely idea!
According to royal reporter Omid Scobie, many of Meghan's went to the Ronald McDonald House in New York, which is a 'home away from home' for young cancer patients and their families in the city. An arrangement was placed in each of the patient's rooms.
Gayle also revealed another adorable insight into the baby shower, sharing the sweet reason the Duchess of Sussex didn't open any gifts on the day. She said, "She wants to do that when Harry and her are back together, so I really don't know what everybody got her. I think I got her something very nice."