Kensington Palace share behind-the-scenes pictures of Duchess of Cambridge's next big project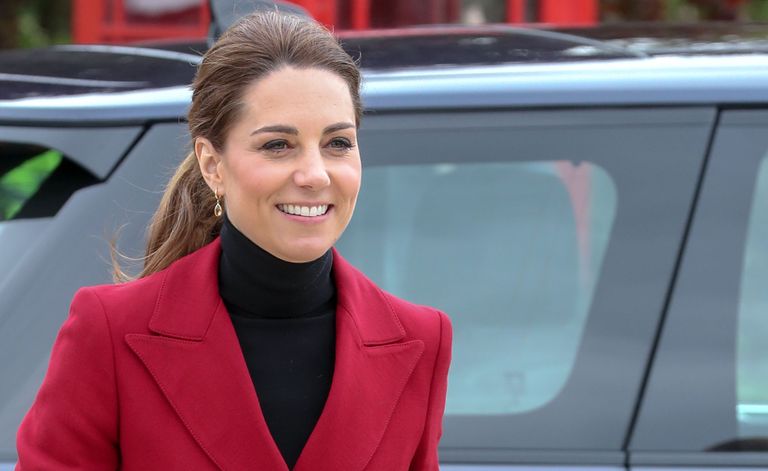 (Image credit: PA Wire/PA Images)
While the world has been obsessing over the arrival of baby Archie, Prince Harry and Meghan's newborn son, the Duchess and Duke of Cambridge have been busy cracking on with a chock-full schedule of royal engagements.
In the last few days, they've been on a whirlwind two-day tour of North Wales, have launched a new mental health project, and launched The King's Cup, which will raise awareness of eight of their patronages.
And there's one project that Duchess Catherine has been working on that's particularly close to her heart.
MORE:Surprisingly, *this* royal was one of the first people to meet Master Archie
This year, she's putting together a Chelsea Flower Show garden, on behalf of the Royal Horticultural Society.
The Duchess has been working with award-winning landscape architects to create the 'Back to Nature' garden, which aims to highlight how being active in nature can create a positive impact on our physical and mental health.
And now, Kensington Palace have shared the very first, behind-the-scenes photos of Catherine working on the project, and it looks as though she's been having a brilliant time!
Two pictures see the Duchess and the architects pouring over on-paper designs for her garden, while the other sees the royal getting stuck in building it, digging at some plants in the ground.
Kensington Palace said, 'The garden has a natural woodland feel and contains lots of unique design features to inspire families to get outside and explore nature together.
'It is hoped that the garden will recapture the sense of wonder and magic that adults enjoyed as children when exploring outside.'
The Duchess of Cambridge has long been passionate about the positive effects the natural world can have on us, making regular visits to outdoor projects across the UK.
Her RHS garden will debut at the Chelsea Flower Show on 21st May, and it's likely that Catherine will be there on the day to share it with the world.
Just like all the others, the Duchess's garden will be judged by a panel at the prestigious event.