Olivia-Newton John reveals how cannabis has helped her during stage 4 cancer battle
The musical icon uses the herbal remedy to manage the side effects of chemotherapy.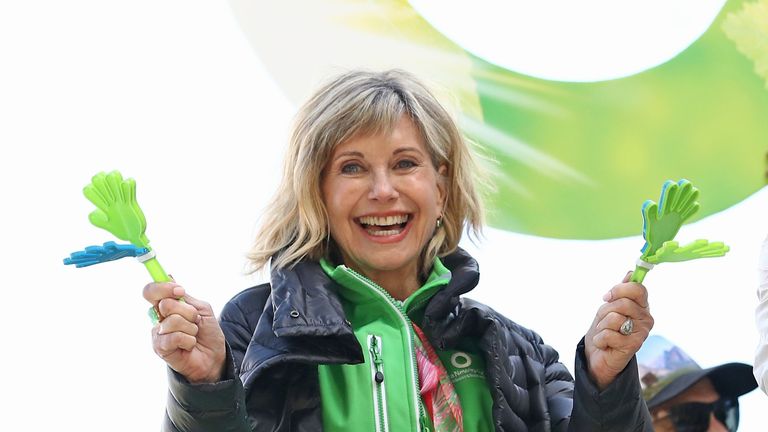 (Image credit: Photo by Scott Barbour/Getty Images )
By Emma Dooney
Olivia Newton-John has opened up about her use of medical cannabis in her fight against Stage 4 cancer. 
The Grease star, who battled breast cancer for the first time in 1992 and again in 2013, was told the illness had returned in 2017. Cancer spread to her bones, resulting in the fracturing of her pelvis and hip. 
However, despite her health struggles, Olivia remains hopeful that she will once again overcome the disease. She believes the road to recovery is paved by a positive mindset and a little help from nature. 
Olivia has always been honest about her use of medical cannabis throughout her cancer treatment. She took a cannabis blend to ease chemotherapy's harsh side — effects, including pain, fatigue, and stress. Her husband, John Easterling, a plant-researcher and founder of a cannabis-tech company, made the concoction. 
"I'm very lucky to be married to a wonderful man who is a plant medicine man, and he has great knowledge,' Olivia told People.
"Now he's growing medicinal cannabis for me, and it just has been wonderful. It helps me in every area." 
The popular herbal remedy empowered Olivia to taper off her pharmaceutical drugs and still manage her chronic pain. "I was able to wean myself completely off all pain meds using cannabis which is something I think everyone should know is possible," she said. 
More from woman&home:
As for the Covid-19 vaccine, Olivia has revealed she doesn't intend to get the injection any time soon. Although she did not explain her decision, it's possible it was influenced by her family's views. 
Her daughter Chloe Lattanzi, who is also involved in the business of medical cannabis, has been a vocal opponent of the Covid-19 vaccine and given voice to conspiracy theories about it. Chloe has been heavily criticized for spreading misinformation on the vaccine. 
Chloe's beliefs are not supported by science. Both the Centers for Disease Control and Prevention and the National Health Service have confirmed that the Covid-19 vaccine is not only safe and effective but crucial for preventing the spread of the coronavirus and saving lives.